BLOOMINGTON — The McLean County Board of Health has directed the administrator of the county health department to detail what resources the health department will need to implement a plan that calls for "reopening" McLean County faster that the governor's plan.
Administrator Jessica McKnight will write recommendations to the McLean County Board on what the health department would need to implement the Staged Implementation Plan for the Heart of Illinois Sub-Region (HOI plan).
The HOI plan would result in 11 Central Illinois counties "reopening" sooner than the larger North-Central Region established by the governor.
"Do we have staff capacity to implement this plan? Yes," McKnight said.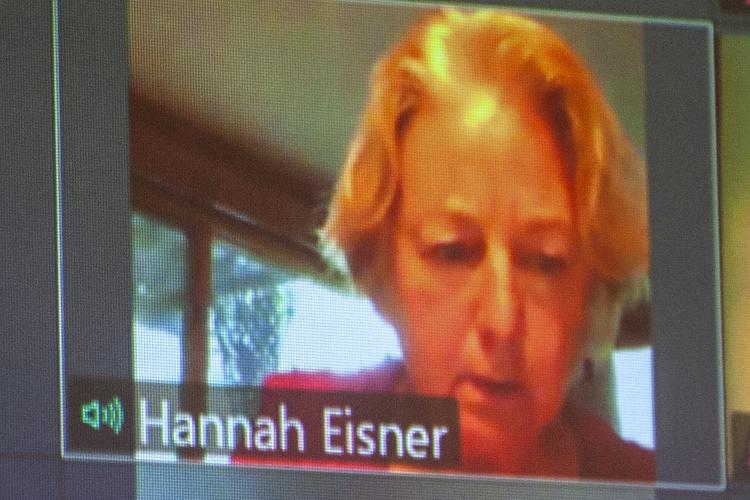 But Board of Health member Hannah Eisner questioned whether the staff would have capacity to implement the plan by May 29, which is when some County Board members favor putting the plan into effect.
"It's going to take a lot of cooperation from the community," said Board of Health President Carla Pohl.
The HOI plan calls for separating out 11 Central Illinois counties — including McLean, Peoria, Tazewell, Woodford, Marshall, Livingston and LaSalle — from the governor's North-Central Region, which includes the northwest quadrant of Illinois with McLean County at the southeast corner.
The governor's plan splits the state into four regions, allowing each to slowly reopen based on several factors, including COVID-19 infection rates and available hospital beds.
But the detailed HOI plan indicates that the 11-county subregion could potentially open sooner because the area benefits from high levels of medical services per capita and sufficient surge capacity to manage an increase in COVID-19 patients.
The HOI plan calls for reopening based on data, including health care, hospital bed and equipment availability; testing capacity; and community engagement.
Meanwhile, the health department is working with Chestnut Family Health Center for testing there, hopefully to begin during the third week in June, McKnight said.
A walk-up, mobile testing site that would travel to different locations also is being considered, McKnight said.
Regarding contact tracing, in which health department personnel follow up with people who have been in close contact with people who have tested positive for COVID, McKnight said the health department's six employees who are doing contact tracing are keeping up for now and can do about 138 tests a day. But she is concerned if there is a surge in cases.
The health department was informed on Thursday that it received $2.8 million from the Illinois Department of Public Health (IDPH) to hire and train more contact tracers and to provide them with technology and equipment, McKnight said.
In addition, a website is being developed by Peoria Community Development to be a resource for communities in the subregion and specifically to offer guidance to businesses as they reopen, McKnight said.
Board members, while sympathetic with businesses wishing to reopen, also said they needed to do so responsibly.
Board members Dr. Alan Ginzburg and Dr. Richard Ginnetti expressed concern about some businesses, especially bars, reopening too soon.
"I don't know how you open a bar and social-distance," Ginzburg said. "This particular infectious disease is pretty highly contagious. Our immunity to this virus down here (in Central Illinois) is almost zero."
"It will spread the more we put people together," Ginnetti said.
State's Attorney Don Knapp said while IDPH and health departments have authority to isolate and quarantine people and close a business in the event of an outbreak of a dangerously infectious disease, he urged the health department to continue its practice of first working with a business and suggest voluntary compliance when there is a possible problem rather than immediately shutting it down.
Contact Paul Swiech at 309-820-3275. Follow him on Twitter: @pg_swiech.
Concerned about COVID-19?
Sign up now to get the most recent coronavirus headlines and other important local and national news sent to your email inbox daily.