BLOOMINGTON — Wind and solar energy experts are optimistic McLean County's energy boom can continue, but it may need legislative help.
Developers behind large renewable energy projects in the county told The Pantagraph they're bullish on the prospects for more, especially given proposals at the state and federal levels that could stimulate growth.
Smaller-scale solar projects, meanwhile, should continue to flourish thanks to ongoing incentives and another local group-buy program, officials said.
"We remain hopeful and optimistic about the growth of renewable energy in our county and in the state," said Larissa Armstrong, assistant director at the Normal-based Ecology Action Center. "People are going to end up saving money, using clean energy and creating sustainable jobs in our community."
Solar
After years of rooftop solar systems at local homes and businesses, McLean County's first large-scale solar farm is set to be up and running next year — but it could end up by itself without state help.
The $3.9 million project was among a small percentage of eligible solar farms to receive state credits in a lottery this year. Seventeen other solar farms already approved by the County Board were not selected, including four from Cypress Creek that Novack said are now in limbo.
"In all likelihood the additional projects that have been approved through the zoning process will be on hold until such time as they receive renewable energy credits," he said.
Renewable energy leaders believe, however, credits are set to dry up for the next few years. That's why they've formed the Path to 100 Coalition to advocate for more investment in wind and solar — named for its long-term goal of the state getting 100 percent of its energy from renewable sources.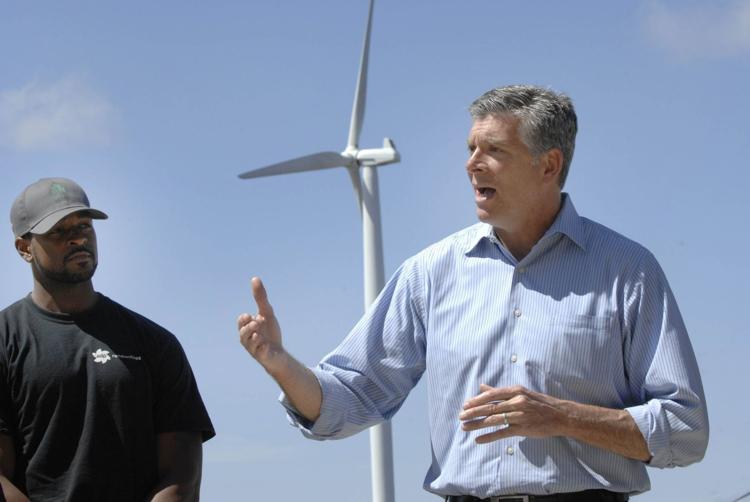 The act could not only boost credits, which are funded by a surcharge on utility bills, but make them more stable. Novack said moving from a lottery to another selection system could be hugely beneficial for Cypress Creek.
"We're hoping for a landscape that is more steady and predictable for lenders so relevant companies understand what the opportunities are and don't view this market as kind of a one-and-done," he said. "We want to maintain a presence here for the long-term, not just operating a solar farm, but operating an office to develop properties and construct them."
Novack said Cypress Creek and others hope the state will learn from the lottery and improve the program going forward.
You have free articles remaining.
"Now we have a sense of how much people really do want to take part in this," said Gray. "We need to make sure it's a stable policy and not a flash in the pan."
Local officials hope to also keep growing rooftop solar through Grow Solar Bloomington-Normal, the successor to the Solar Bloomington-Normal group-buy program. Those interested can find a schedule of one-hour "Solar Power Hour" events at solarbloomingtonnormal.com.
Armstrong also is optimistic about the potential of Illinois Solar For All, a program launching this spring that could help low-income households, nonprofits and public facilities install solar arrays, among other goals.
"Illinois Solar for All programs ensure that there will be no upfront costs to participants and any ongoing costs or fees will not exceed 50% of the value of the energy produced," according to its website.
Wind
McLean County will soon have four wind farms, but that figure could continue to climb through the Path to 100 Act and a local lawmaker's federal bill.
"The Illinois Power Agency is required to procure an equal number of renewable energy credits for both wind and solar energy," said Gray, "so expanding the state's renewable energy program through the Path to 100 Act will benefit both wind and solar."
EDP also built and operates Twin Groves Wind Farm near Ellsworth, and Invenergy built and later sold White Oak Wind Farm near Carlock.
"We want to build on our track record of success in Illinois. We've got multiple wind and solar projects in various stages of development we're planning to bring online in the coming two to three years," said Jon Saxon, vice president of development, central region, for Invenergy. "We're in the early stages of development on a solar project in the area."
Another piece of state legislation, House Bill 2988, was signed into law in April clarifying that counties and municipalities should oversee wind farm development rather than townships, but it won't affect McLean County's process, said County Building and Zoning Director Phil Dick.
Elsewhere in Central Illinois, Tradewind Energy hopes to submit a new zoning plan for its Alta Farms II wind farm by the end of the year, said Development Director Tom Swierczewski. The DeWitt County Board voted down the $300 million project in April on a 6-5 vote.