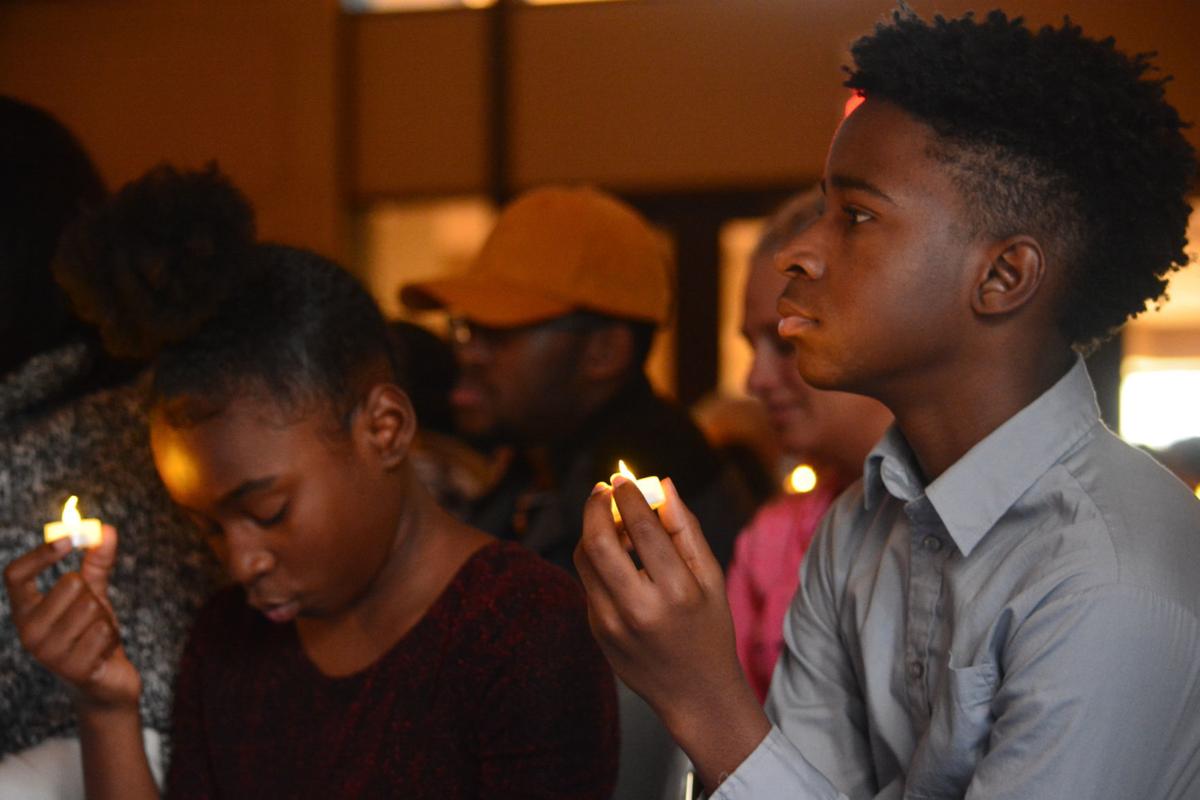 BLOOMINGTON — The easy part of Robin Cashen's job as a counselor at Bloomington Junior High School is talking with students about their everyday lives.
"It's a privilege to work with these kids and as a social worker, I get to play the role of a school mom to the students," she said. "That means I get to talk to them about things that are important going on in their lives. We talk about their grades, their behavior, their friends, how they groom themselves, how they work to their full potential and about making good choices both inside and outside the school. Best of all, we talk about what they want to be when they grow up."
Cashen describes many of those discussions as "awesome."
"It's awesome because they are children and have their whole lives ahead of them," she said.
"We have to do a better job of changing our community's culture in relation to gun violence," she said. "More than 40,000 people have died because of gun violence in our country this year. This is human tragedy at its worst."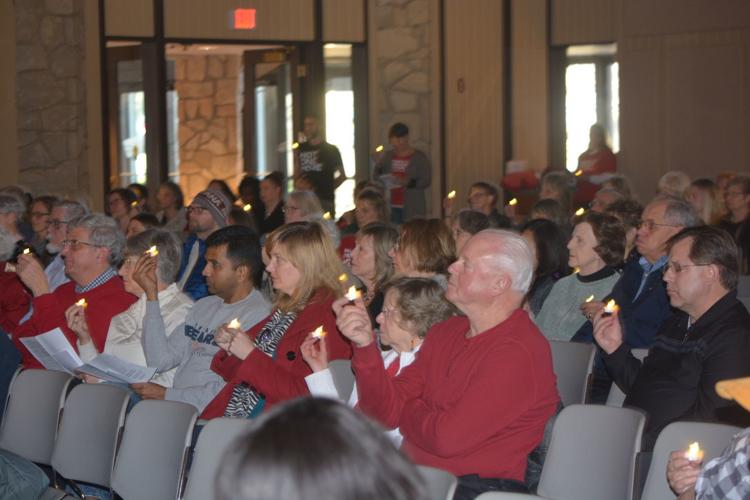 "We are here to remember and honor those lives and like the parents of those children, we never want to forget them," said Karen Irvin, a founding member of the local chapter of Moms Demand Action and one of the co-organizers of the event. "We are here to make sure that not only are their lives not forgotten, but there have been 100,000 shootings since then and 40,000 of those came in this past year. We feel it is our responsibility to honor those lives, but also to take action."
Co-organizer Diane White said that it is the mass shootings that gain national attention, but the group isn't just about mass shootings.
You have free articles remaining.
"We are trying to be responsive to the families and the survivors here in town," she said. "We want to make people aware that there is a group in town that is committed to changing the culture as best we can."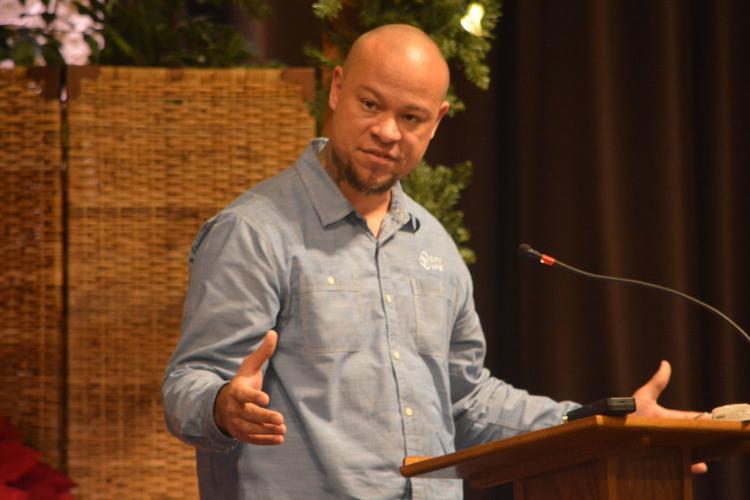 Change happens through legislation and holding open discussions such as was the case in Sunday's vigil. Andrew Held, the ministry director at Bloomington City Life, recalls a meeting at the Jesus House in Bloomington, which included some youth and city officials, several months ago.
"We were done with the discussion and talking about going for some ice cream," he said. "Then four shots rang out."
Held described how a victim of the shooting ran toward the meeting place. He had been hit and was bleeding.
"We were able to calm him down, get him some help and he survived," he said. "But a week later at a Bible study, a guy came around, shooting at the crowd which included about eight teenagers. He didn't hit anybody, but people were running and screaming. I don't know how many gun violence issues we have addressed, but it is rampant, gut-wrenching and disturbing. It is ruining families, homes and so much more."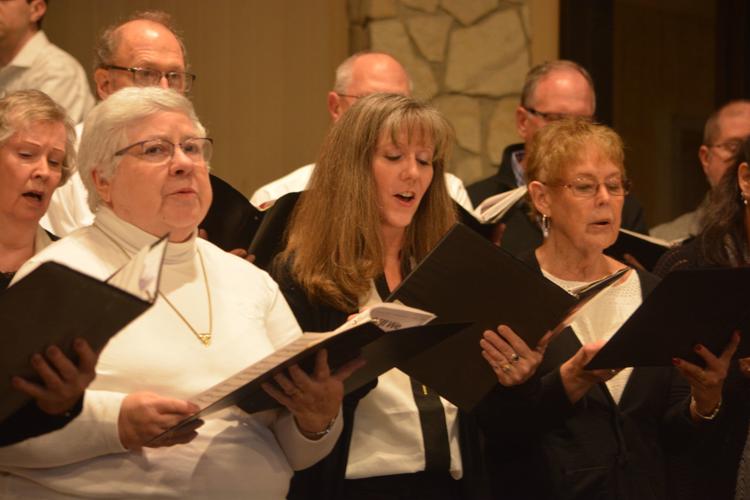 Among those at the event was Sandra Dickerson, of Bloomington, who brought her kids, Garrick, 12, and Gabrielle, 11.
"I wanted to learn more and be able to give my kids a better chance," she said.
Moms Demand Action for Gun Sense in America is a grassroots movement of Americans fighting for public safety measures that can protect people from gun violence. The group campaigns for stricter gun laws and the local group is growing, Irvin said.
Contact Kevin Barlow at (309) 820-3238. Follow him on Twitter: @pg_barlow