BLOOMINGTON — For florists like Gaye Beck, preparation for the biggest day of the year started in December.
That's when Beck, owner of Beck's Family Florist in downtown Bloomington, started pre-booking flowers for Valentine's Day. For florists, it's the biggest holiday, followed by Mother's Day.
But for all the preparation by floral shops — flowers, vases, wrapping paper, staffing — some customers wait until the last minute.
"There's always somebody, and it doesn't matter what holiday it is, there is always somebody who waits until 4 o'clock the day of," she said, adding that people on the phone can't see her empty flower cooler, which makes it difficult to explain why she has to turn down orders. 
On Thursday, Beck's Family Florist was abuzz with excitement as Beck; her son Timothy, a floral designer; and volunteer Laurel Davis carefully cut, arranged and packaged deliveries in anticipation of Friday.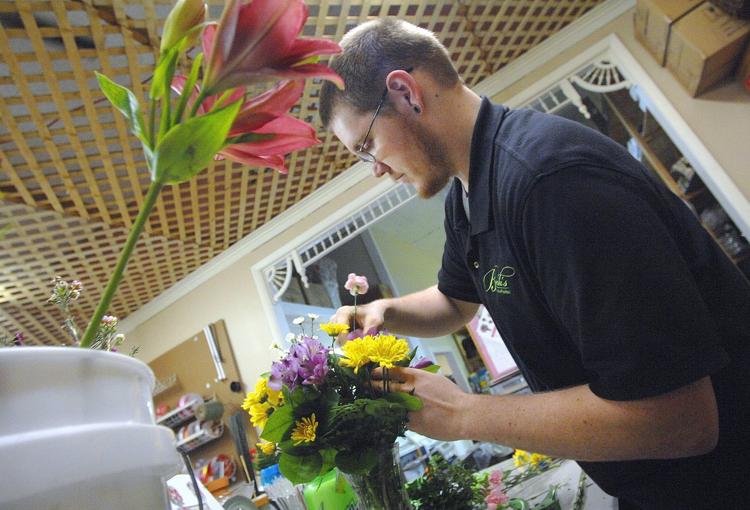 Several vases filled with roses and other flowers were piled on a table behind delivery driver Anne Lehmkuhl, who waited on another driver to fill a truck with pre-orders.
"It's fun chaos, it's happy chaos," Lehmkuhl said as the other three moved about the shop, occasionally taking phone calls requesting last-minute orders or frantic customers changing the location of the delivery. "It's a wonderful job because it's a happy job. Everybody loves to see you come all year around."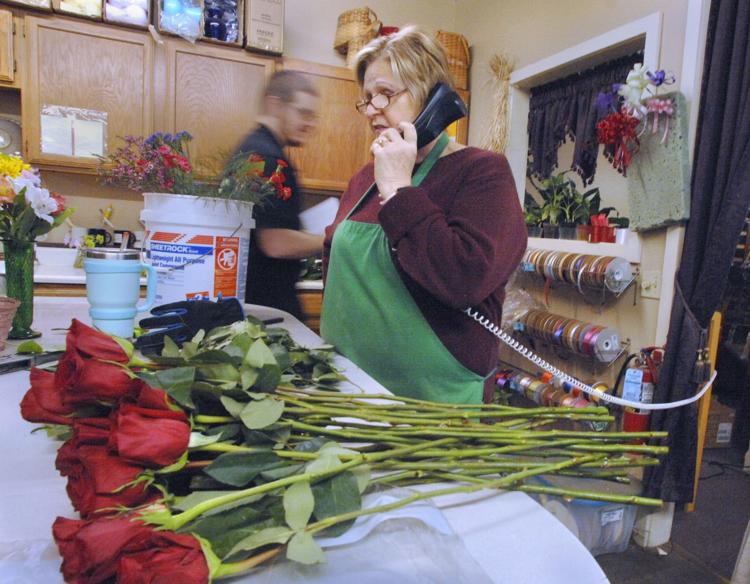 Some customers decide to spread out the holiday during the week and "are smart enough that they realize they can celebrate Valentine's Day a day or two days ahead of time," Lehmkuhl said.
Preparations can begin as early as September, Beck said. Florists begin taking stock of what type of containers, vases or other seasonal items can be purchased ahead of the holiday. Ordering the flowers depends on weather conditions and anticipating the number of orders.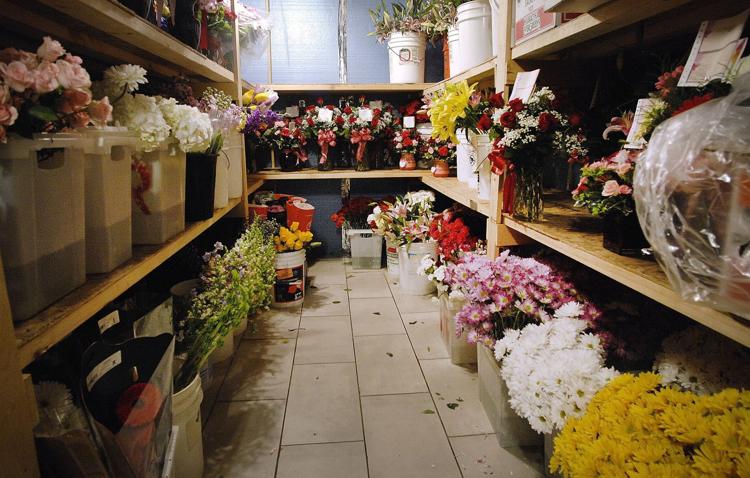 You have free articles remaining.
With that in mind, the design staff works on creating fun arrangements with festive names. The shop tries to have something for everyone, whether the customer is shopping for a sweetheart, parent, sibling, child or grandparent.
This year, floral manager Julie Johnson and Lartz' design team crafted assortments with names such as "Cupid's Arrow," "Crazy Love," "Pink Passion" and more. The team often takes inspiration from popular songs.
Once the special arrangements are in place, Lartz said his favorite part of the holiday is when customers, especially men, pop into the shop last minute or a few days prior to the holiday.
"I love to see the interaction between the floral designer and the gentlemen that come in," he said. "The people that come in through the door, we have a lot of fun with. Everybody is in a good mood when they come in here.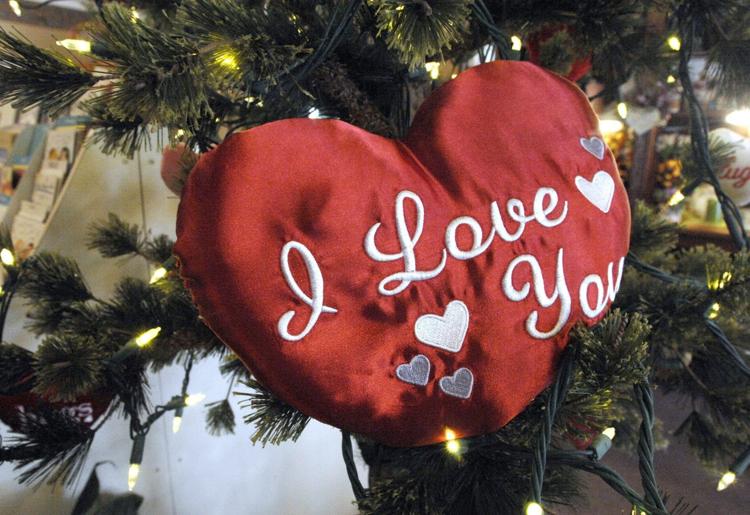 "It's just an exciting time for us. This is a time when our parking lot is jam packed. It's an essential holiday for a small business like ours."
Florists and their teams work long hours to put together floral arrangements, but the preparations don't stop there. Many create GPS routes for drivers to ensure efficient and timely deliveries and keep a close eye on the weather: If the temperature drops below 38 degrees, flowers need extra paper wrappings to keep them from withering.
South of Bloomington, the snow wasn't such a factor. At The Flower Corner in Clinton, retail manager Lu Dunlap said the flower shop was bustling as employees finished putting orders together.
"I never realized how busy it was," she said. "There's a lot. You know, you have to get all the Valentine's stuff to make all the arrangements and stuff."
On Friday, florists will send their trucks out for deliveries to complete another successful Valentine's Day. Come Monday, though, Beck said her shop will do post-holiday cleanup before preparing for the next holiday.
Contact Sierra Henry at 309-820-3234. Follow her on Twitter: @pg_sierrahenry.