"My husband, Darrell, died in July (2018), but before that, I promised him I would go through our remaining boxes in a year — which I knew was not attainable," she said. "But in the evening, I would sit down with the dog and go through boxes to show him I was trying to make good on my promise.
"In October I opened a metal box within a box and pulled out this old locket. I just assumed it was a picture of a family member, and I'm not going to know who it is," she continued. "Then I got out a magnifying glass and realized I was looking at Abraham Lincoln."
Diane Williams, the Champaign appraiser who reviewed the item before it was donated, said it's a rare find — made more unusual by how it was altered.
"A lot of those campaign buttons are what you call tokens; they're like a dog tag with a hole punched in them, and you would use a safety pin or a hat pin to put it on clothing," said Williams. "This is most likely a political button they put in a locket once he'd been assassinated. ... Any button would be interesting, but that made it rarer and more interesting."
Williams said she can't share how much the item is worth due to professional ethics guidelines — Sue declined to say — but it's between $500 and $10,000. Sue said she was never interested in selling, however.
You have free articles remaining.
"I told Ian (Hunt, the museum's head of acquisitions), it's being donated by me, but ultimately it wasn't mine to donate. I just happened to be the soul to open the box. It really belongs to my ancestors," said Sue. "I was hopeful I could find a forever home for it so others could enjoy it as we have."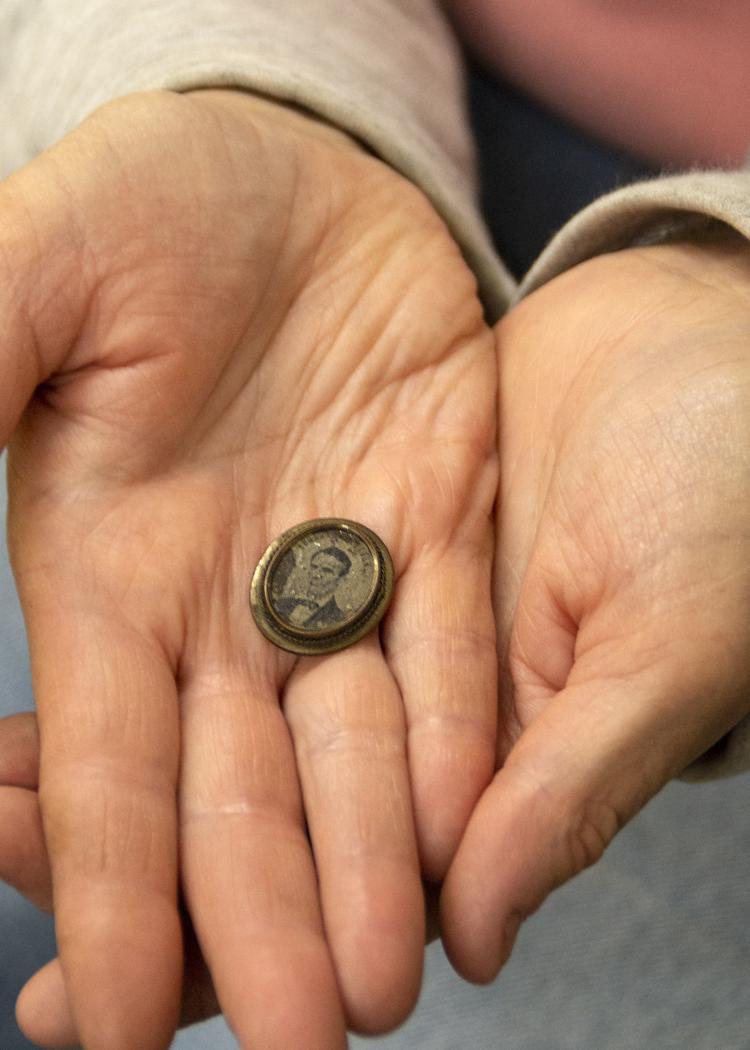 The Lincoln museum has no immediate plans to display the item — a fraction of its collection is displayed at any given time, said Communications Director Chris Wills — but it will be restored if possible and preserved.
"We really appreciate her generosity. It's great when people in the public realize they've got something that's connected to Lincoln and want to share it with everybody," Wills said of Sue. "It enriches the museum and enriches the experience for all our visitors."
Sue said she was glad to help.
"To see something that existed in Illinois, stayed in Illinois, was found in Illinois and will be retained in this state is just breathtaking," she said. "Hopefully (the museum) will be able to display it, for future generations to see something that existed back in that time and has lasted all this time."