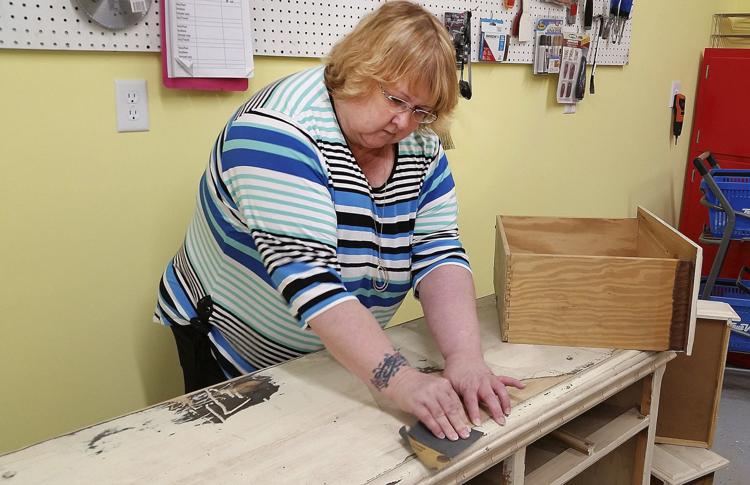 FLANAGAN — Tammy Durre died twice of complications from H1N1 influenza.
"I flat-lined," the rural Flanagan woman said this week. Both times, she was brought back by alert nurses.
For tens of thousands of Central Illinoisans, their recollection of the H1N1 outbreak was waiting in line for a vaccination.
For Durre, H1N1 also meant 64 days in several hospitals, invasive procedures and years of rehabilitation and medicines that continue. 
It's resulted in her being legally blind, meaning that even with glasses, she can only see clearly up close. She walks with a limp because of permanent damage to her right leg and a weakened immune system means she seldom leaves the house during flu season.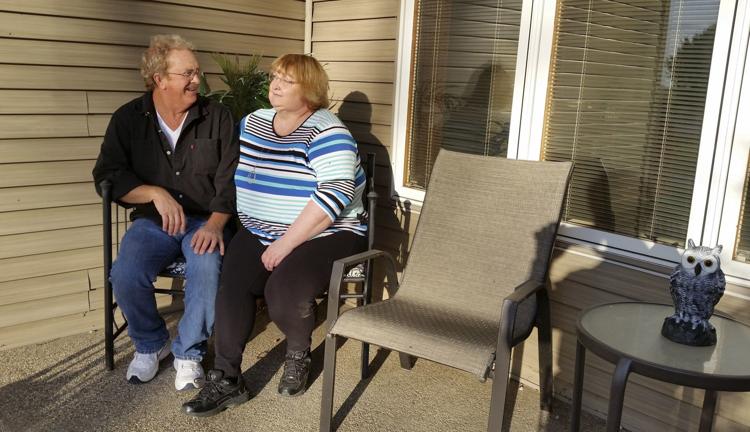 But her ongoing experiences also leave her, her husband and daughter grateful that Durre is alive and that she has no brain damage.
"I was blessed with a miracle so I could share my story," said Durre. "You can't give up. Life can knock you down but keep taking baby steps forward."
"I think it's a miracle she survived," said Dr. Larry Stalter, her OSF HealthCare Medical Group family physician in Flanagan. "She was near death several times. Her resilience and spirit along with faith and family and friends and the support of physicians brought her through the ordeal."
Durre, 54, has written a book, "Baby Steps Back to Life," with former State Farm colleague Jeffrey Nettles about her 2009 experience. She agreed to discuss her odyssey to share her message of hope.
"Prayers help. Prayers are answered," she said.
"People need to see their doctor, stay home and not spread the flu," said Jim Durre, 57. "Flu is real and it can change your life in an instant."
Tammy is retired from State Farm in Bloomington because of her vision disability. She was a project manager in systems. Jim is a self-employed plumbing, heating and electrical contractor. Madison, 23, lives in Morton and is a senior special education major at Illinois State University.
Getting the flu
On her 45th birthday, Oct. 18, 2009, Tammy woke up with flu symptoms, including cough, body aches, runny nose and watery eyes. She called Stalter, who tested her for flu. It came back positive.
Stalter said her flu symptoms were typical and he didn't yet know she had the H1N1 strain. He suggested that she go home, push fluids and rest.
Four days later, she was feeling worse and called Stalter who told her to go to OSF HealthCare Saint James-John W. Albrecht Medical Center in Pontiac.
The last thing she remembers is going to the hospital by ambulance. "The next thing I remember it was Dec. 5," she said.
"It went downhill," Jim said. "It's still emotional."
"I was surprised at how things progressed," Stalter said. "It looked like a typical flu situation that would resolve itself in a few days. Unfortunately, she contracted H1N1, which took things in a whole new direction."
You have free articles remaining.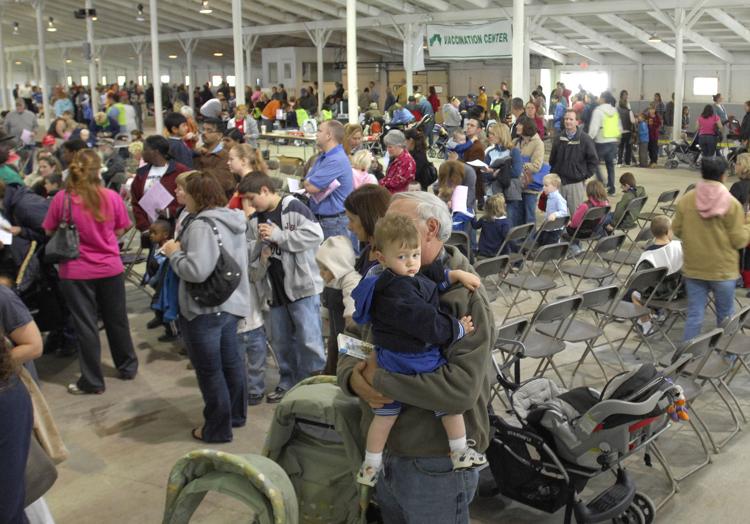 Because her oxygen level was low, Saint James transferred her to OSF HealthCare St. Joseph Medical Center in Bloomington, where she was placed in the intensive care unit and put into a medical-induced coma to preserve her energy.
"They were giving her oxygen," Jim recalled. "And they were telling us, 'You know, you need oxygen to survive.' We were saying our goodbyes. It was just like a nightmare."
Her temperature rose to 107.8 degrees. Her kidneys and other organs began to fail.
"We were treating her but she declined pretty quickly," said Dr. Jerry Antonini, a St. Joseph hospitalist. "That was the first time I had seen an H1N1 case and I was amazed at how quickly she declined."
"It was incredibly difficult," said Madison, then 14. "I didn't know whether she was going to make it or not. I came to the realization at a young age that life is not always fair and you have to cope with it to the best of your ability and move on."
"Somewhere in there, I flat-lined and they brought me back," Tammy said.
A doctor asked Jim whether they could try an ECMO (extracorporeal membrane oxygenation) machine, which pumps and oxygenates a patient's blood outside the body, allowing the heart and lungs to rest, then returns it to the body. He agreed.
Meanwhile, Tammy was placed on several prayer chains.
"We had the best of the best taking care of her at St. Joe. Everyone there treated our family like their family. But we needed everything, so the prayers were greatly welcomed," Jim said.
When a port was inserted into her femoral artery in her groin, the artery was severed, injuring her right leg and resulting in the limp she has today.
She had so much equipment attached to her, family members could touch only one finger and the tip of her nose. But the invasive procedure — in which oxygenated blood was returned to Tammy's body through a port in her neck — resulted in her being able to breathe again on her own.
"Things started to move ever so slowly in our favor," Jim said.
She was transferred to a rehabilitation hospital in Peoria, where she also flat-lined once. She spent time there and at Saint Francis in Peoria before coming home on Christmas Eve 2009.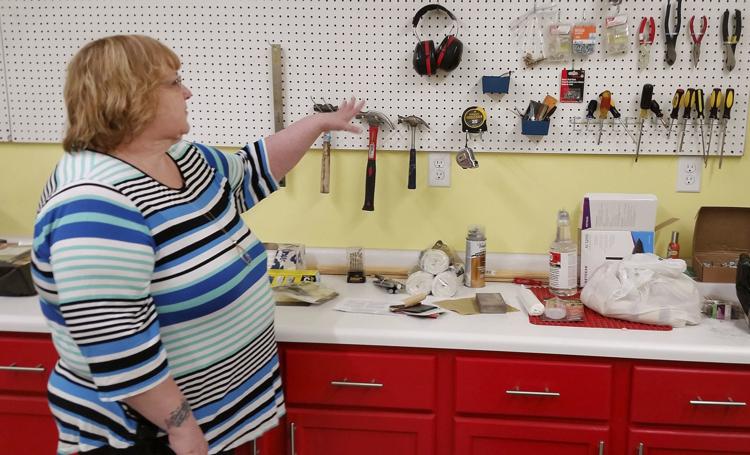 She had to relearn how to dress herself, walk and drive and was able to return to work in August 2010.
But she lost her vision a month later. "The H1N1 triggered an unspecified autoimmune disease that attacks my optic nerves," she explained.
"I was totally blind for three months. It was scary. After massive doses of Prednisone, I was able to regain about 75 percent of my vision after nine months," she said.
But whenever she got sick with a virus, her vision weakened. By January 2014, she was considered legally blind and retired.
"It was depressing," she said, adding she worked with a state rehabilitation services specialist who helped her to learn to live with limited vision.
"I haven't ever met someone as strong as her," said her daughter.
As Tammy continues to recover, she's hopeful that research will someday yield a treatment to improve her vision.
Meanwhile, she and Jim appreciate their time together.
"We are just blessed to have each other," he said.