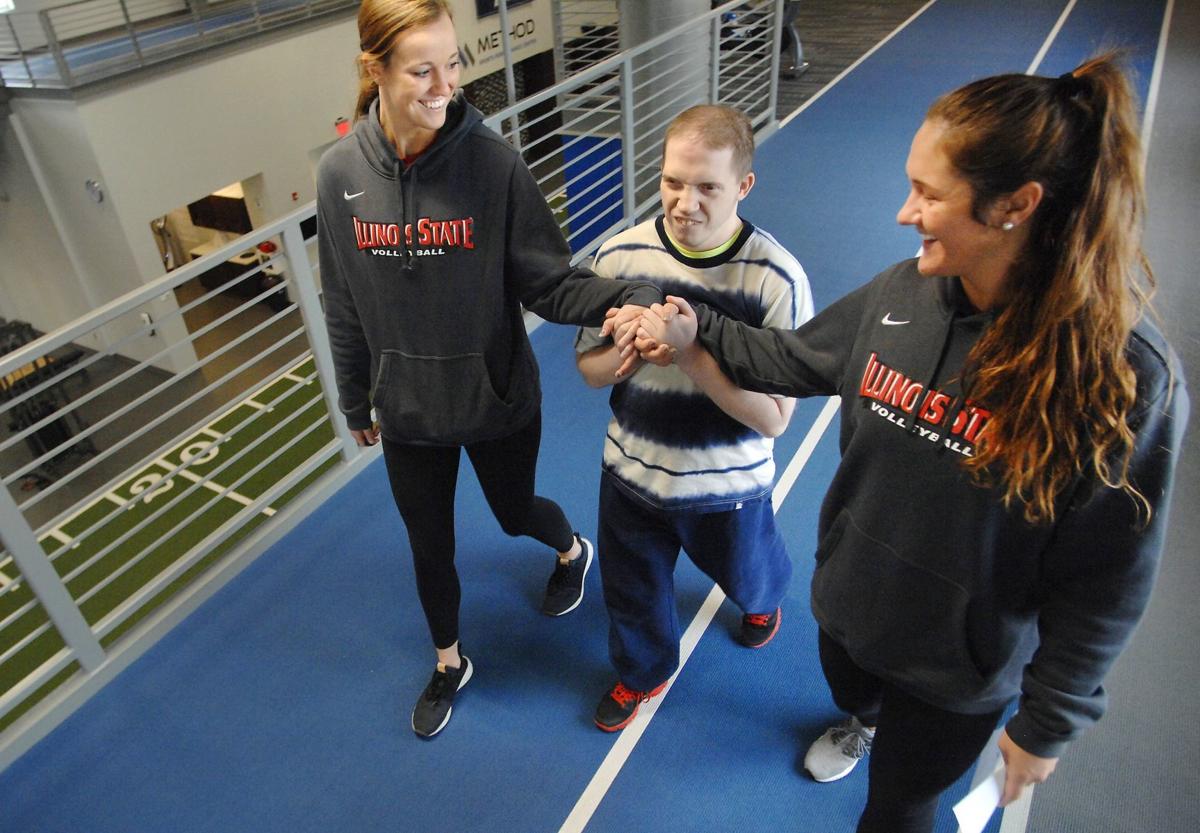 BLOOMINGTON — An innovative McLean County private-public partnership to help people with developmental and intellectual disabilities to improve their health will step into its third year after a funding snafu was resolved on Thursday.
The Partnership for Health Pilot Project will continue to support 20 people with disabilities as well as their support people from Marcfirst homes and 10 people with disabilities who are not Marcfirst clients, said project advocates Vern McGinnis and Laura Furlong.
The difference is who will receive the grant money.
Money to support Marcfirst clients comes from a tax levy designated for individuals with disabilities. Money to support people with disabilities who aren't Marcfirst clients comes from donations to the Advocate Charitable Foundation.
But the McLean County Board for the Care and Treatment of Persons with a Developmental Disability, also known as the 377 board, which approved using money from the tax levy, discovered recently that its bylaws prevent the board from providing money to a for-profit entity, explained McGinnis, 377 board president. The health and fitness center has for-profit status.
The board on Thursday rescinded its contract with the health and fitness center and entered into a contract with Marcfirst, the not-for-profit agency that provides programs for people with disabilities. Marcfirst will pay the health and fitness center for the program, which will continue there.
The contract, for the third year of the program beginning July 1, is for $19,366, McGinnis said.
"I'm very appreciative that they are continuing the program," said Furlong, Marcfirst CEO. She lauded the program's "great partnership" of Marcfirst, the health and fitness center, the charitable foundation, the 377 board and the McLean County Health Department.
"The program has been very successful," she said.
McGinnis said the program's total annual cost, including money from the charitable foundation, is $41,000.
After two years of the program, McGinnis said, 62 percent of participants improved or maintained their cholesterol levels, 58 percent improved or maintained their waist circumference, 47 percent improved or maintained their body mass index and blood pressure, 43 percent improved or maintained their glucose levels, and emergency department visits for psychiatric reasons declined from 27 to 12.
Contact Paul Swiech at (309) 820-3275. Follow him on Twitter: @pg_swiech
Get local news delivered to your inbox!
Subscribe to our Daily Headlines newsletter.