HUDSON — Investigators are still trying to determine what caused an apparent head-on collision that killed three people early Wednesday morning on Interstate 39.
"It looks like the northbound tractor trailer crossed the median and hit the other semi," said a witness, Lance Schmid of Clinton, who was traveling on the interstate and saw the wreckage. "I don't know how anyone could have survived that crash."
McLean County Coroner Kathy Davis confirmed the three victims were pronounced dead at the scene near mile marker 4, but said that identification of the victims is continuing and that autopsies will be conducted Thursday.
The incident remains under investigation by her office and the Illinois State Police.
Ryan Lanham of Bloomington was driving his girlfriend, Nicole, to work and was northbound on the interstate just before 6 a.m. Wednesday, when it was still dark.
"There was this big, bad explosion," he said. "It was the biggest explosion I have ever seen. It was like something out of a war. It's hard to believe that neither of them were fuel trucks because it was really intense."
Lanham pulled over to see if he could help, but fire had already engulfed the semis, he said.
"Everything happened so fast, but it was way too hot," he said. "I shot a video with my cellphone about 15 feet away and it was really warm, even that far away. It is just awful to think that in a split second, three lives were lost. It's really scary."
The Hudson Fire Department was called around 5:50 a.m. to the scene.
You have free articles remaining.
"As with any incident where there is a loss of life, our hearts go out to the families involved," said Hudson Assistant Fire Chief Shane Hill. "We wished for a better outcome, but we appreciate the assistance we received from fire departments from Normal, Towanda and Carlock who also responded."
Crews were on the scene for several hours.
"There were fire trucks all over the place and so much debris everywhere," said Bill Wiseman of Peru, who was heading home after working overnight in Bloomington. "It was dark so I couldn't see very much, but you knew it was bad."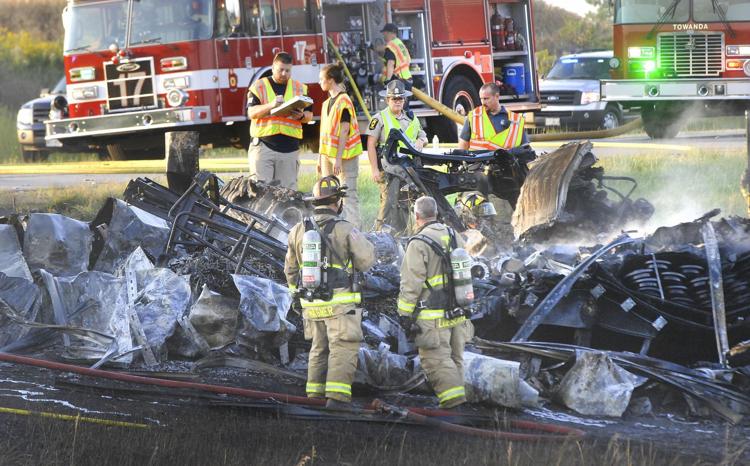 The interstate was closed through late Wednesday afternoon as crews cleared the scene and an Illinois State Police reconstruction team investigated the crash.
"Traffic was rerouted through Hudson which caused a big mess," said Fred Boyer of Normal, who was heading to Rockford for a business meeting. "I travel this road a lot and it gets very busy around 7 a.m. through the mid-morning and traffic was stopped for quite a long time."
Details on the crash have not been released, but those who were among the first at the scene and saw the wreckage described it as "awful."
"Awful is about the only word to describe it," said Janet Gooding of Bloomington, who was returning from a family trip in Wisconsin. "It kind of looked like there was an explosion or something. There were parts of trucks scattered all over the place."
092018-blm-loc-13hudsonwreck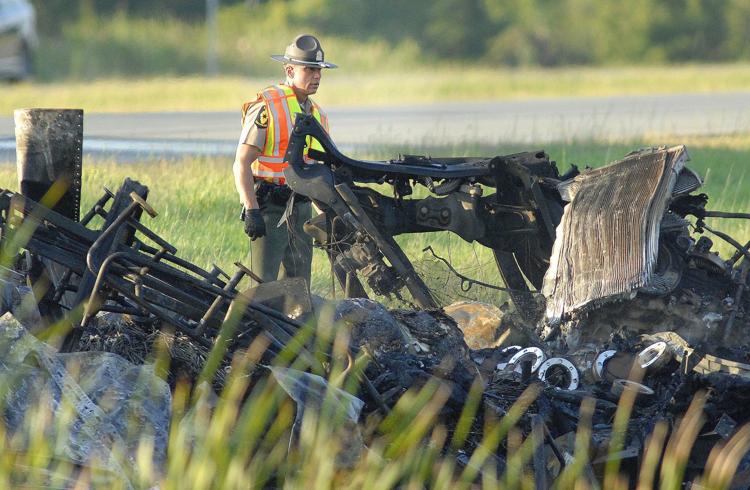 092018-blm-loc-1hudsonwreck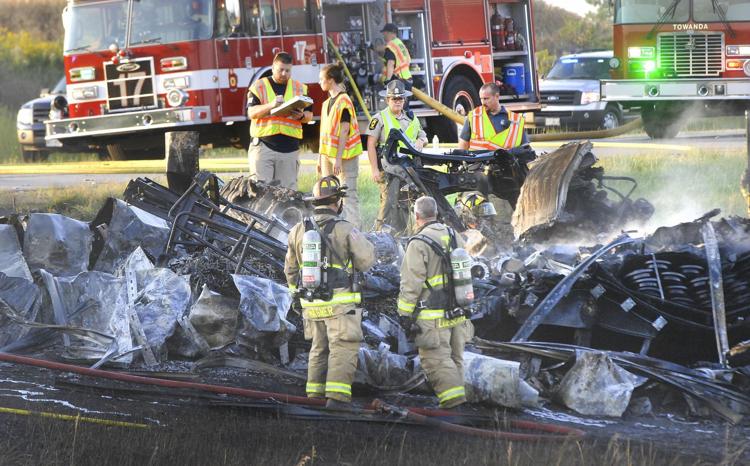 092018-blm-loc-2hudsonwreck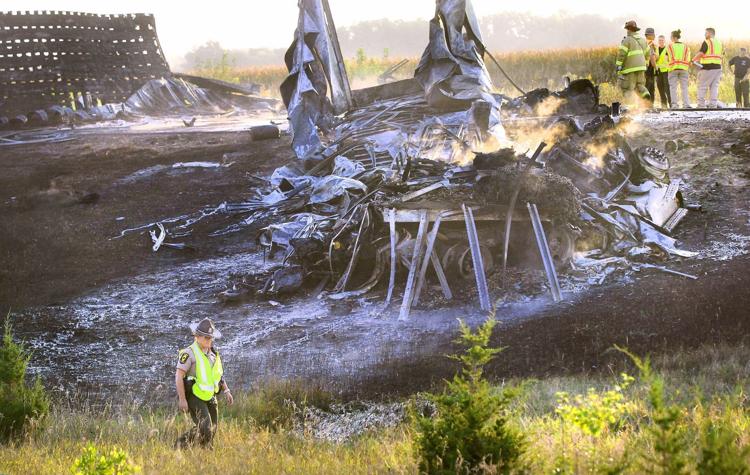 092018-blm-loc-3hudsonwreck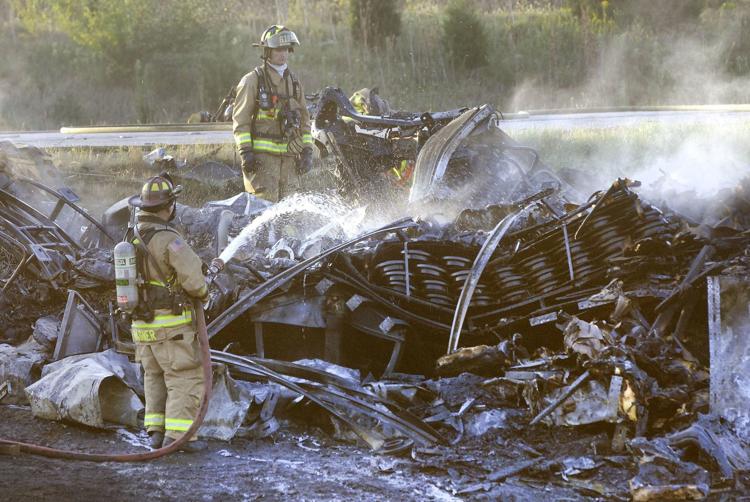 092018-blm-loc-4hudsonwreck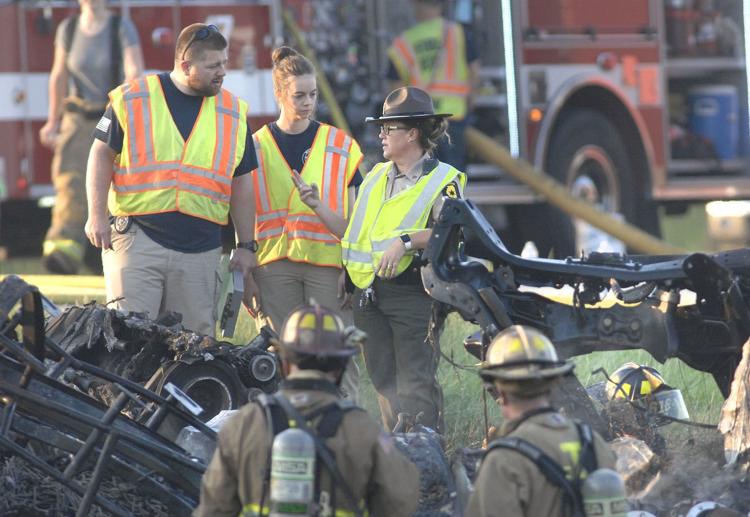 092018-blm-loc-5hudsonwreck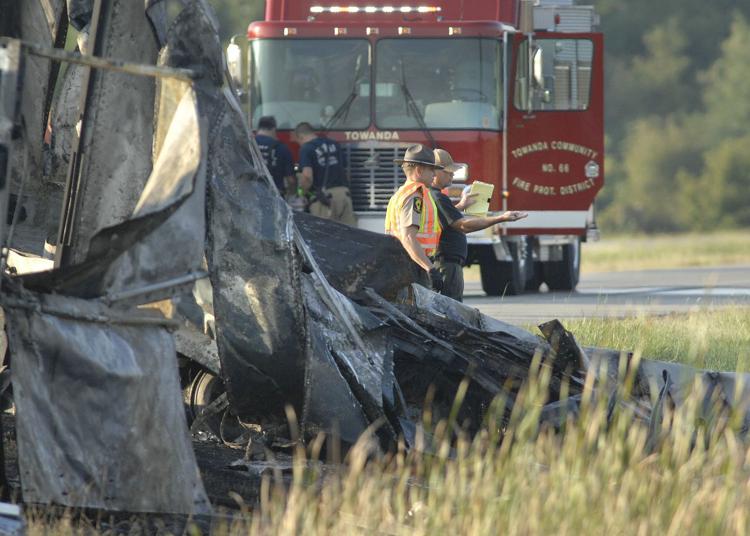 092018-blm-loc-6hudsonwreck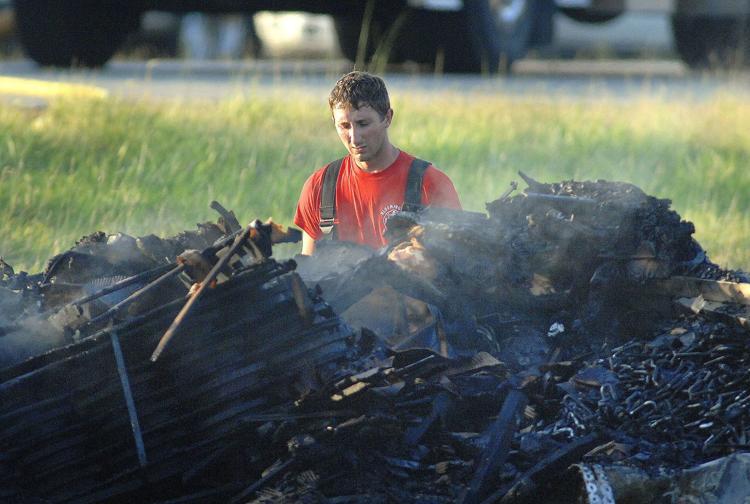 092018-blm-loc-8hudsonwreck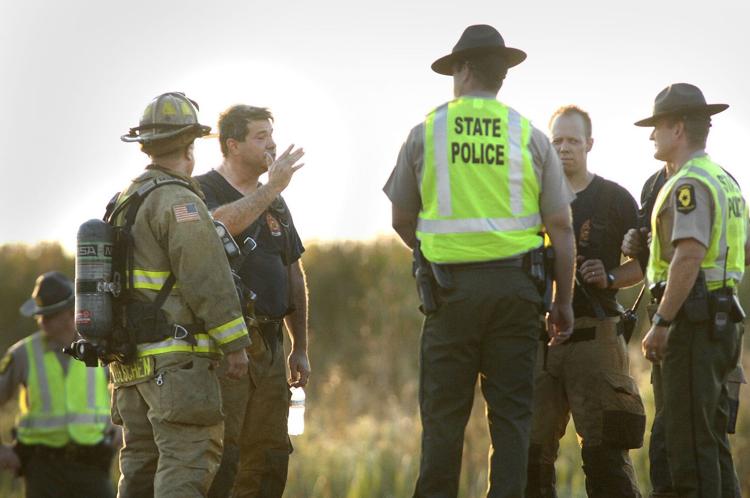 092018-blm-loc-9hudsonwreck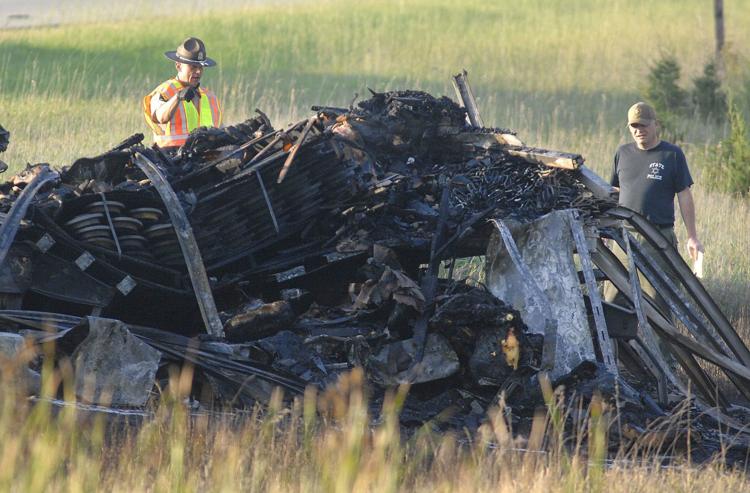 092018-blm-loc-10hudsonwreck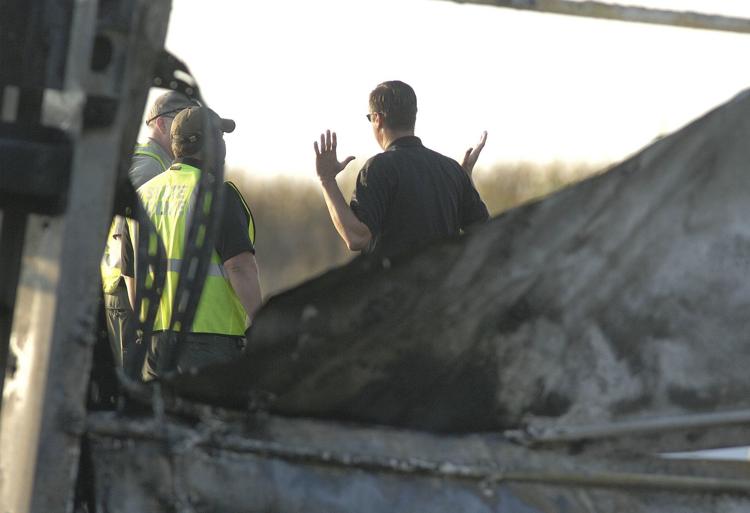 092018-blm-loc-11hudsonwreck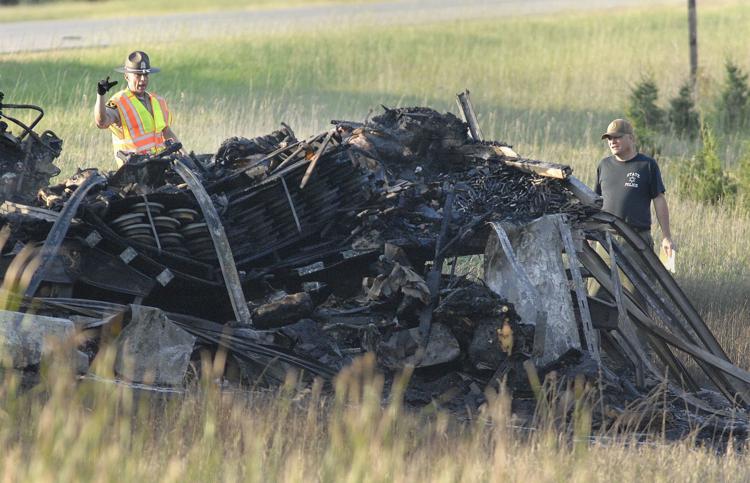 092018-blm-loc-7hudsonwreck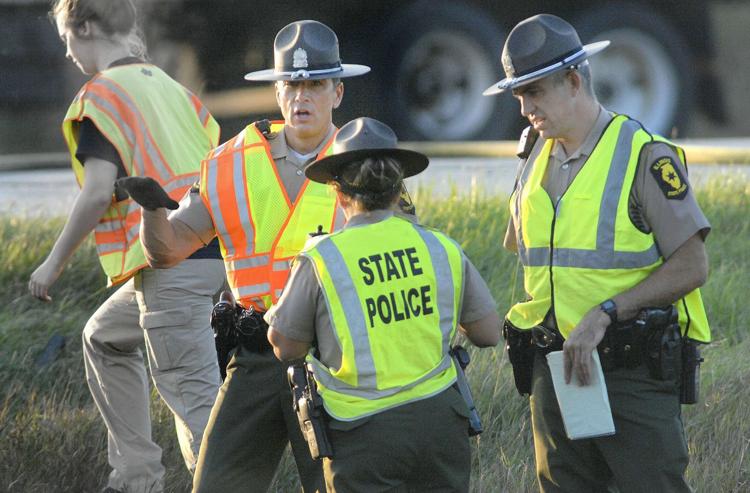 092018-blm-loc-12hudsonwreck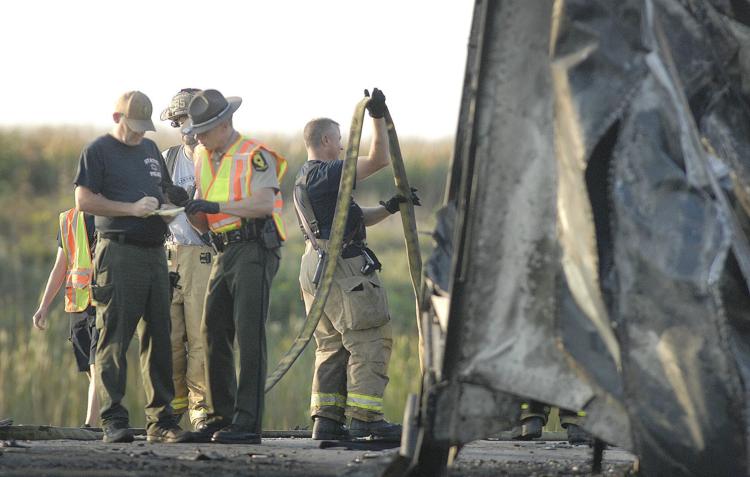 092018-blm-loc-14hudsonwreck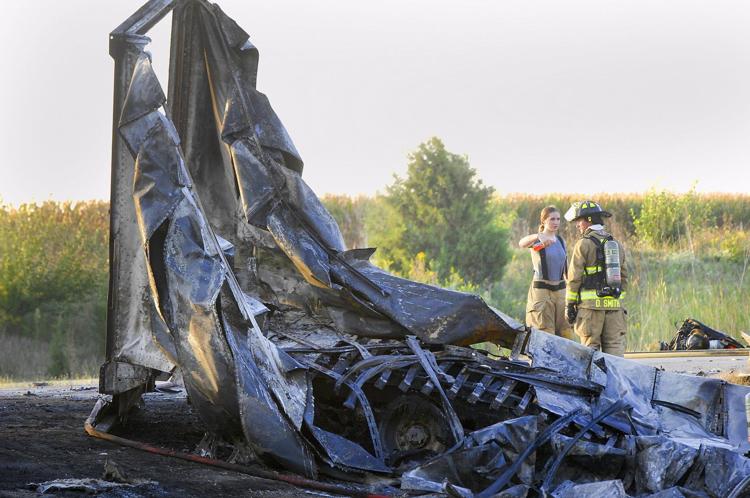 092018-blm-loc-16hudsonwreck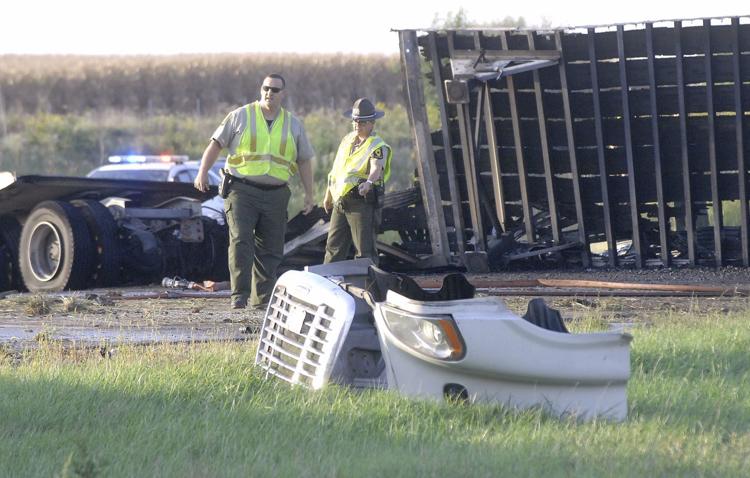 092018-blm-loc-15hudsonwreck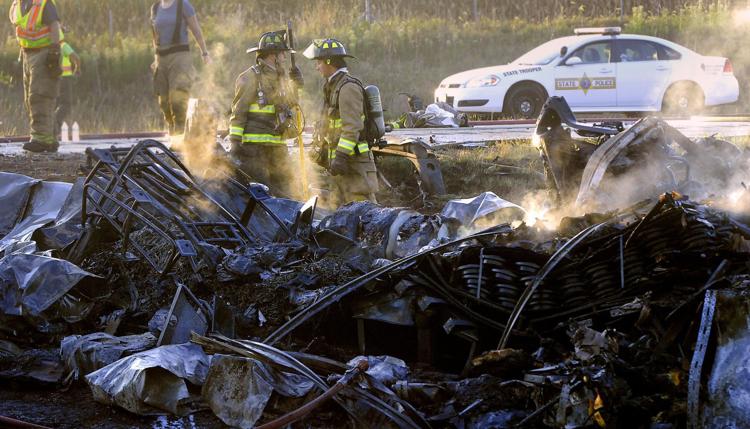 092018-blm-loc-17hudsonwreck