BLOOMINGTON — Outside a small, freshly painted and renovated room inside the old Bloomington Junior High School in downtown Bloomington, a sign reads "Brandy's Boutique" surrounded by smiling photos of its namesake.
The "boutique" is named for 30-year-old Brandyce "Brandy" Mrazek, who died of an overdose in July. After months of work, her family and the Jobs Partnership revealed a clothing room dedicated to her memory Wednesday evening.
"We decided to make something positive out of it rather than something negative, and this should help a lot of people," said Holly Waggoner, Mrazek's mother.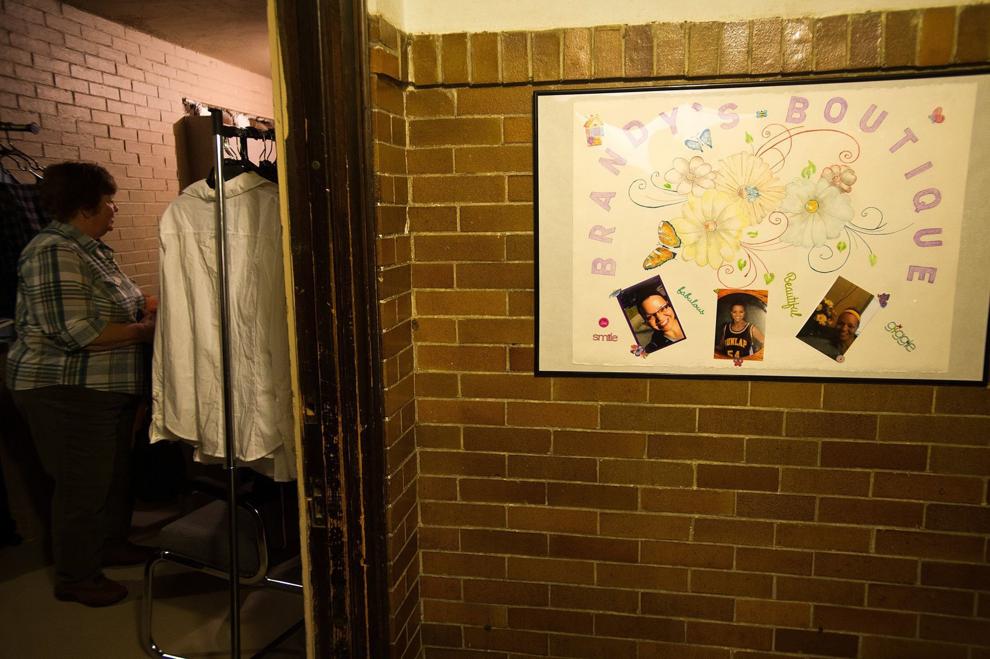 Before she died, Mrazek had graduated from the Jobs Partnership, spent 1½ years sober and returned to the program to volunteer.
The Jobs Partnership began as a way to help those who were recently freed from incarceration but has since expanded to include anyone who is homeless, unemployed, underemployed, difficult to employ or "is in need of some emotional, spiritual support," said Michelle Cook, director of the program.
"We're about helping folks to return to society and be successful," she said.
Mrazek had just taken on the task of organizing the clothing room, which was full of broken clothing racks and bags of donated apparel, tucked away at the end of a hallway in the building the group shares with others at 510 E. Washington St.
"So when she died, my mom and I and these other ladies volunteered to go ahead and jump in a take over it," Waggoner said.
She and her mother, Judy Mrazek, along with a few Jobs Partnership volunteers, took a dingy utility room and turned it into a place where those in need could give themselves a head start.
"It's wonderful," Cook said. "They can come in and shop. They can come and pick out clothing."
Cook said everyone who goes through the Jobs Partnership program is like her children, but Mrazek was like a granddaughter to her and her death was especially hard. But having her family come in and finish the work she started is "just God all over — it's God. It's wonderful."
The room is stocked with racks from old department stores holding every type of clothing, from blazers and ties to bathrobes and winter coats.
In the process of sorting through and hanging all of the donations, volunteers also installed chains in the ceiling, suspending a clothing rod packed with hangers.
"It's a lot compacted into a small space," Waggoner said.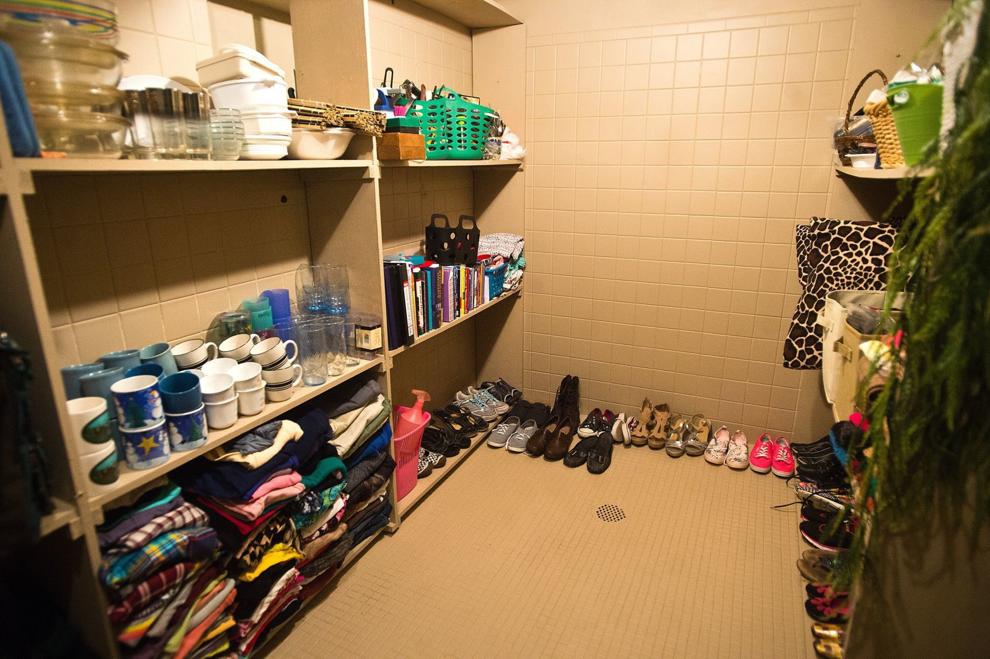 One corner is lined with kitchen supplies, toiletries and home decor items, including pillows. Volunteers like Mary Jantze have also helped to fill backpacks with toiletries and undergarments.
"A lot of times when people get out of prison they walk out with nothing, so it's really hard to get started," Waggoner said.
She said it's been "really awesome" to support and be a part of a program that gives back so much to the community.
"I think a lot of people want to give and want to help, but they don't have the time or they don't know where so once I've said things to people, stuff just started coming," Waggoner said. "This gives people a place to donate to, a place to help."
Contact Kelsey Watznauer at (309) 820-3254. Follow her on Twitter: @kwatznauer.