NORMAL — Every time there is an opportunity for Maria Chambers to teach her five-year-old daughter about different cultures, she jumps at the opportunity.
"I'm from Colombia," she said. "And our culture is not particularly like Mexico's, but I like for her to be around places where there is Spanish-speaking because I want her to know about these different cultures."
"It's a great program," said Rachel Carpenter, education manager for the museum. "We do shadow boxes where the children and adults decorate a skeleton and put it in a shadow box that tells the story of someone who has passed. That could be a famous person or a family member. It's whoever they want to honor. We do the cut paper, which is a traditional paper craft made of three different colors, and we also decorate sugar skulls. Last year, we added a story time where the families can watch videos with Spanish language."
You have free articles remaining.
Angela Bailey, faculty adviser for the Spanish Honor Society, said the ISU students have a background in Spanish language and Latin culture.
"We have been here since the beginning and the students are able to explain in either language and it really is something they look forward to," she said.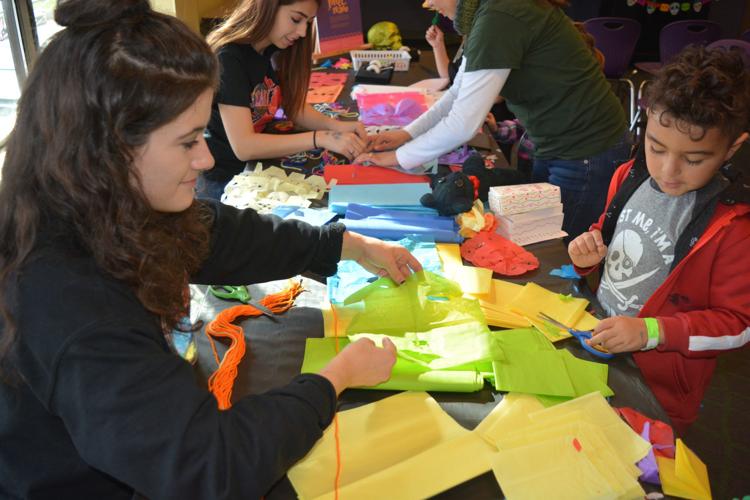 Emma Hartness, a senior in Spanish and biology, helped 7-year-old Eli Woods with his paper decorations.
"I love this program because we learn about Spanish culture and can pass it along to others and learn from them as well," she said. "I think everyone enjoys it and it's a great way to learn more about the Latino culture."