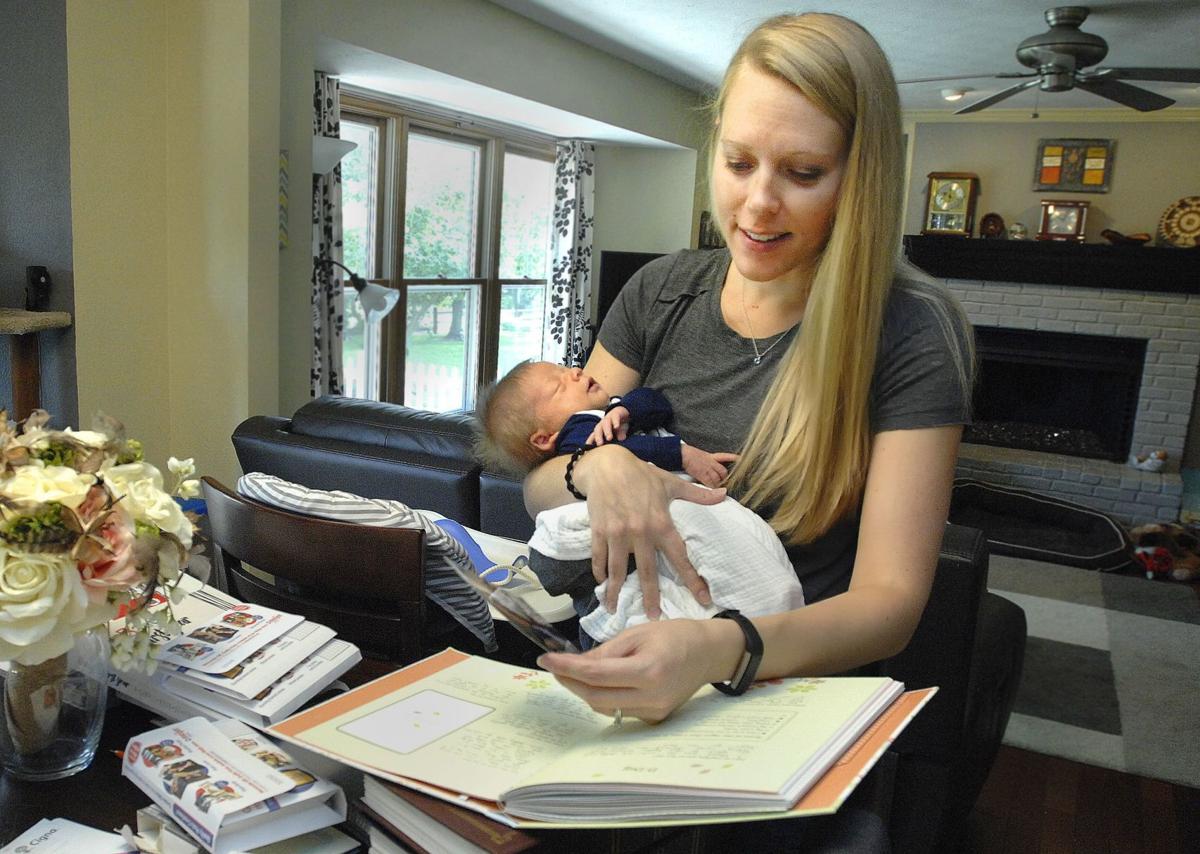 "At the beginning, I was laughing a little bit," Eckhardt, 31, recalled in her Bloomington home on Tuesday as she held her son, Bram.
"I felt ridiculous," she said with a smile.
Later, "I felt like I was floating on a cloud," she recalled. Those sensations were brief, just long enough to help her to deal with painful contractions.
"The addition of this service comes in response to a number of patients requesting nitrous oxide as a pain relief alternative," Wollenberg said.
"You can use as much or as little as you want," Eckhardt said. "I think it's a great option for someone who wants to stay mobile and to avoid an epidural," an anesthetic to reduce sensation below the waist.
Before, for women in labor who wished to reduce pain and anxiety without an epidural or intravenous pain medicine, options included movement, deep breathing and a labor tub.
"We added nitrous oxide to give moms more options," Composto said. There are women who didn't want an epidural because they wanted some control but still wanted pain relief. But some women who use nitrous oxide have an epidural later if the pain becomes too severe, she said.
"It gives women an option to be mobile, to walk around, to get on a birthing ball," Composto said.
Composto said she's heard that nitrous oxide was used years ago but fell out of favor when epidurals became more widespread.
"It's resurfacing a bit," she said of nitrous oxide. "People were starting to ask about it. It's patient-driven."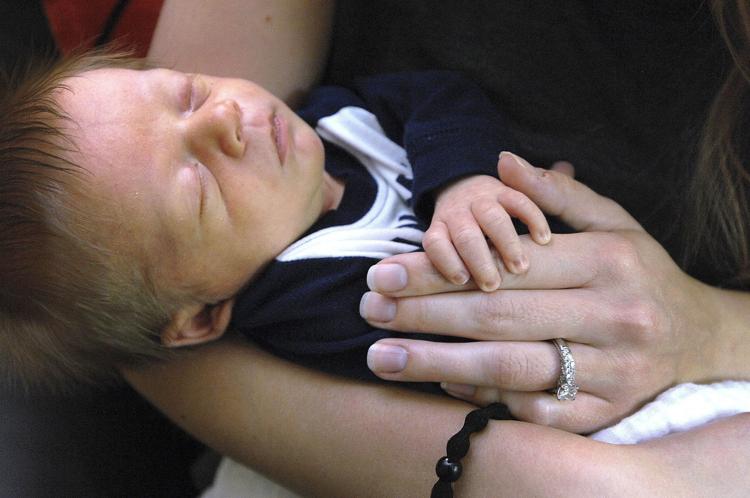 At HSHS St. Mary's in Decatur, 30 to 40 percent of women use nitrous at some point during labor, said spokesman Andrew Dilbeck.
You have free articles remaining.
"About 10 percent of our moms utilize it," said Stephanie Harper, administrator of the Birth Center of Bloomington-Normal. "They appreciate the additional option and like that it's non-invasive."
Nitrous oxide is 50 percent nitrous gas and 50 percent oxygen. When women request it, cylinders with each gas, a device that blends the gases and a handheld mask are brought on a wheeled cart to the woman in labor, Composto explained.
The nitrous oxide is self-administered. About 30 seconds prior to the start of each contraction, the woman may breathe in the nitrous oxide and continue through the contraction. The woman sets the mask down between contractions and can stop using it at any time.
Nitrous oxide is cleared from the body when women breathe in room air, Composto said. Some women experience nausea but that feeling dissipates after a few deep breaths of room air, she said.
There is no impact on labor, no known effects on the unborn baby and no long-term effects on mothers, Composto said.
"It's very safe," Harper said. "It's metabolized quickly."
"It doesn't take the pain away and people don't really laugh but it gives you a euphoric feeling so you can manage the pain throughout the labor process," Composto said.
From Aug. 17 through Sept. 3, of 24 vaginal deliveries at St. Joseph, six women chose nitrous oxide.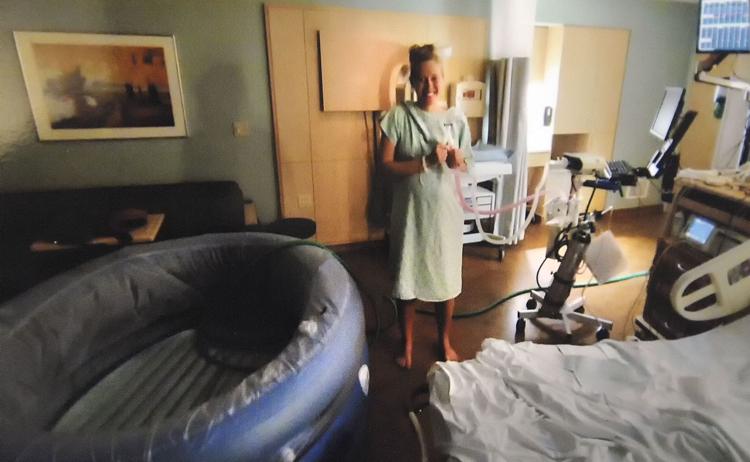 "We're getting really positive feedback from the patients," said Composto, adding there is no additional charge for the nitrous oxide.
Among patients has been Eckhardt, who gave birth to Bram on Aug. 17. She wanted to lessen the labor pain that she had experienced with her son, Roman, who turns 3 on Sept. 30, but also didn't want an epidural and wanted to stay mobile.
"I didn't like the idea of being numbed and not in control of my body," she said.
Eckhardt would breathe in the nitrous oxide about 45 seconds before her contraction and would continue breathing it in until the contraction pain began to subside.
"It kind of takes you on a cloud," she said. "I would estimate it took away half of the pain. It definitely takes the edge off of it."
Between contractions, she would breathe room air. But, during the final hour of labor, when contractions were inconsistent, Eckhardt admitted that the nitrous oxide didn't help as much.
"But for the majority of labor, it was helpful," she said. "It was a welcome surprise. I would use it again."
"I only see it increasing in use," Composto said.
Contact Paul Swiech at (309) 820-3275. Follow him on Twitter: @pg_swiech