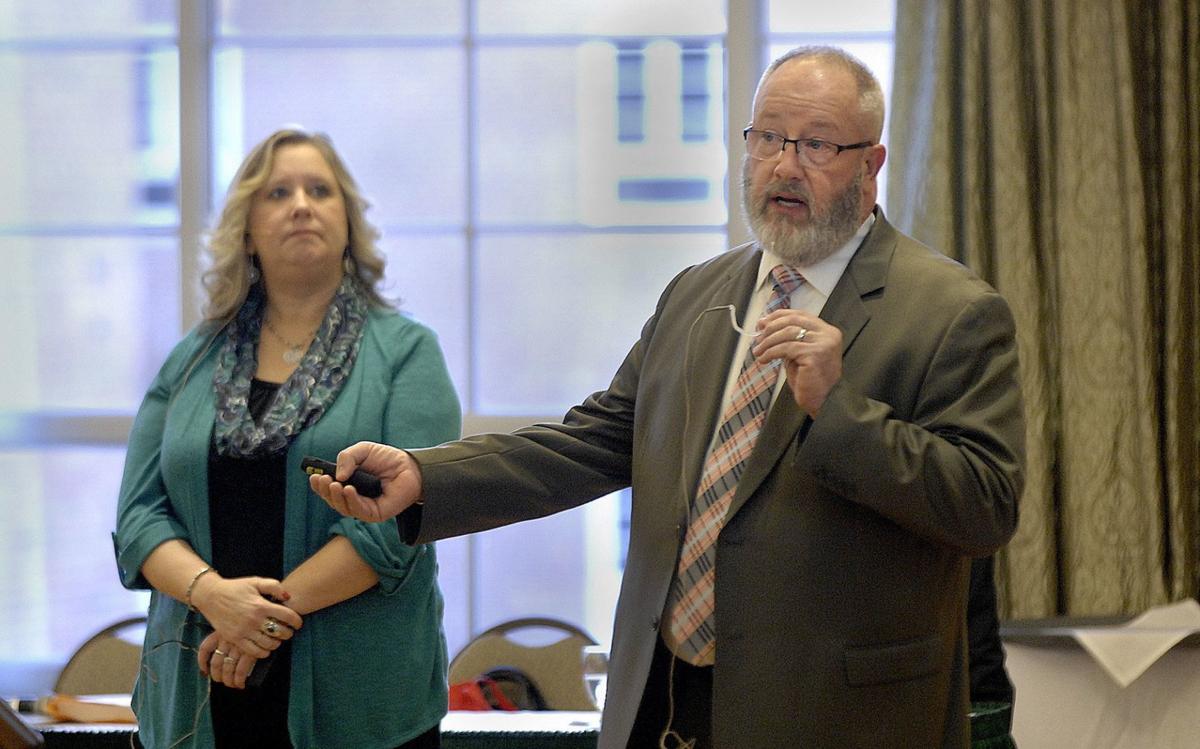 BLOOMINGTON — There may have been snow on the ground outside the windows of Illinois Wesleyan University's Memorial Center on Tuesday morning, but the eyes of people inside were riveted on video of an EF-4 tornado ripping through Washington.
Having a disaster response plan in place for all hazards is crucial before an event occurs, emergency management officials emphasize.
That's why more than 90 local government, hospital, insurance and education leaders gathered for a half-day workshop on Disaster Preparedness and Community Resilience workshop.
"We're here to talk about resilience," said Scott Swinford, deputy director of the Illinois Emergency Management Agency. "Resilience equals recovery."
Swinford said, "We usually focus on response — lights and sirens. That's the sexy part. … Our job is what happens next."
For Bloomington City Manager Tim Gleason it was more than an exercise.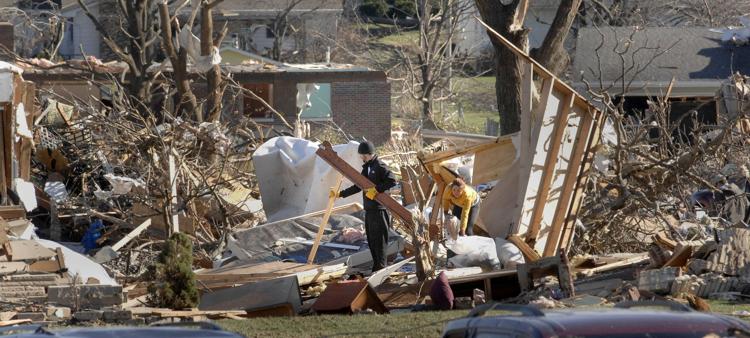 He was city manager of Washington when the tornado hit Washington six years and one month ago. Gleason and Dawn Clark, Tazewell County's director of emergency management then and now, were at IWU to share the lessons they learned.
• Have a plan for what to do not only immediately after a disaster hits but also for the weeks and months that follow.
• Communicate. Communicate. Communicate.
• Include emergency procurement procedures in supply contracts and procurement policies for situations when you don't have time for drawn-out bidding procedures.
• Establish a 501(c)(3) non-profit entity to receive donations, giving you control over where money is directed.
• Control access to the area affected by the disaster.
• Check your egos at the door.
You have free articles remaining.
• Manage supplies and know when to say "no" to donations, such as clothing, that are more of a problem than a help.
Clark even had a suggestion for holiday shoppers: weather radios. "It's a great Christmas gift for the person who has everything," she said.
He teamed with IWU to offer the course to a broader audience and add the talk by Gleason and Clark and a "tabletop exercise" in which participants worked out what to do if a tornado tore through the center of Bloomington-Normal. The exercise includes figuring out what resources were available, how they could be used and what to expect from responders and staff.
Hodges said it is important to have "a broad array of emergency plans," adding, "We try very hard to write 'all-hazards' plans" that can be used for multiple types of emergencies.
In addition to the course and other information, the workshop was a good way for leaders from various entities to get to know one another, said Hodges.
Mutual aid agreements were vital in bringing in help from police, dire and public works departments, but so were ordinary volunteers.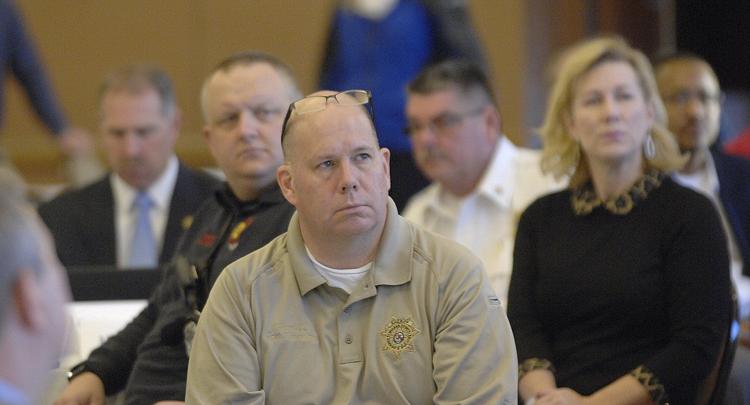 To manage supplies, designated dropoff areas were established away from Washington and regional stores were used as distribution centers.
When applying for assistance from state and federal agencies after a disaster, communities have to report information such as how many houses were damaged, noted Clark. But damage after the Washington tornado was so extensive, with streets signs – and even streets – missing, it was difficult to tell where houses once stood, she said.
Clark said they turned to the assessment office and asked, "How many homes were supposed to be on this street?"
Another lesson from the workshop is that a disaster, including a tornado, can happen at any time.
It was mid-November but 75 degrees the day the tornado hit Washington on Nov. 17, 2013, and the National Weather Service had indicated severe weather was likely.
"We knew this was actually going to be coming," said Clark. "We just didn't know where."
Contact Lenore Sobota at (309) 820-3240. Follow her on Twitter: @Pg_Sobota