More than 400 kids attended the party, which focused on unemployed, underemployed and low-income families in Bloomington-Normal.
"It becomes pretty obvious that for many families this becomes their Christmas," said Mike Matejka, an event organizer. "I think often people in this community underestimate the level of need, and I think this is a very stark reminder."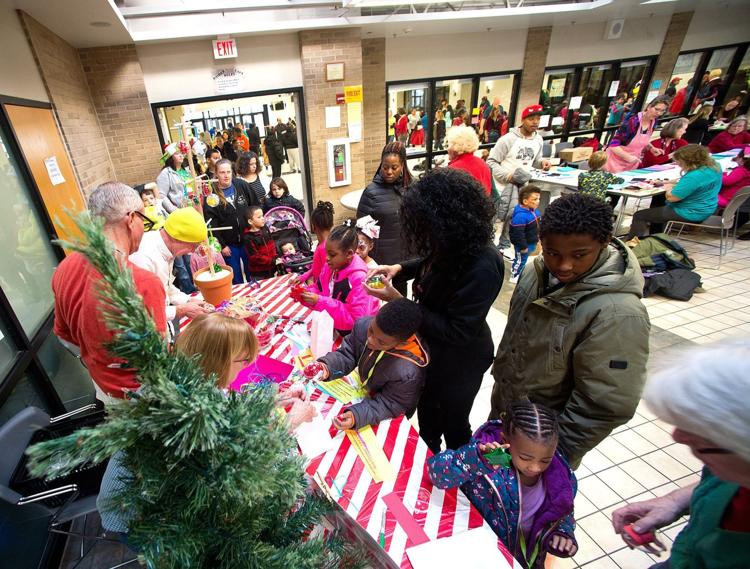 Parents had a chance to take a break or join in the fun as their children decorated Christmas cards, made ornaments for the tree and shot baskets with the Illinois State men's basketball team — many of whom were taller than the kid-sized hoops.
The kids could challenge each other to a cornhole match, and the putt-putt golf area saw several narrowly missed holes-in-one.
The Christmas party has become tradition for ISU athletes before they head home for the holidays. Volunteers from 10 local union groups help at the party, handing out treats and playing games with the kids.
Local organizations also brought volunteers to the party, which was hosted by the McLean County Chamber of Commerce and the Bloomington and Normal Trades and Labor Assembly.
Matejka said the mass of volunteers helps to show those in need their community cares about them.
"If you walk around the different games and activities, nobody's doing anything elaborate, but everybody's coming up with a little bit of something that's fun," he said.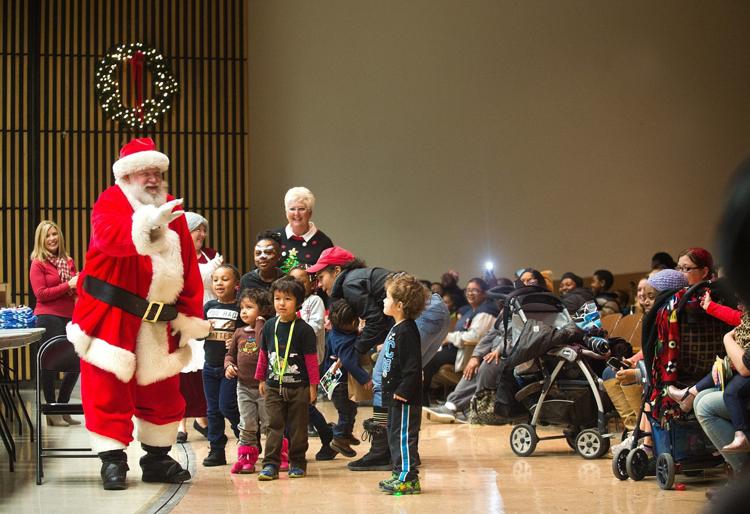 When Santa Claus made an appearance, all 400 kids dropped what they were doing and flocked to the auditorium, where they each received a present.
The gifts and candy are the party's only expenses. The Chamber raises the money and the unions give a small part as well, Matejka said.
Bob Williams volunteers at the party almost every year. This year was special, after Williams lost his son Steve to a heart attack last summer.
"The Children's Christmas Party for Steve was special," he said. "It was special because he liked working with the guys, but he also liked watching the kids. He liked seeing the kids smile and he liked seeing the kids have fun."
The Steve Williams Memorial Fund contributed to the party to make sure every child could go home with a gift.