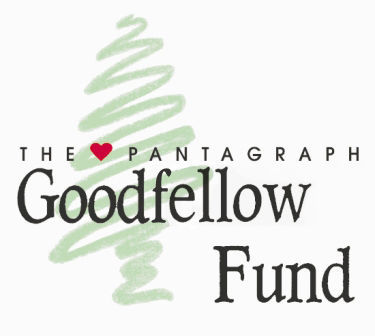 Don and Ruth Cavallini, $50
Mary Lee and Doug Matthews, $50
Bill and Susan Sulaski, $125; Holiday greetings to our families and friends
Counting my blessings; $300 
Michael and Kay Essig, $200; in memory of Kathryn "Kati" Essig
Thanks for doing this; $85 
Jean Davison, $100; in loving memory of my parents, Paul and Marguerite Malinowski; my brothers, Paul Jr. and Fred; my sister, Pat Talbert; and our forever friend, Ann Welch
You have free articles remaining.
Steve and Vickie Kuhn, $50
Mike and Lesa Hundman, $150
In memory of my parents who always supported the Goodfellow Fund; $100 
Tobe and Celeste Bradley, $75
Rich and Karen Behrens, $50; Peace on earth
Michael and Beth Adams, $100; in memory of deceased members of the Adams and Evans families
Send donations to The Pantagraph Goodfellow Fund, P.O. Box 680, Bloomington, IL 61702-680. Donations may be tax-deductible.