McLEAN — During the Apollo era, Americans looked up more than they do today.
At the stars, the planets, the moon and their heroes.
And their heroes were the astronauts.
"They captured your imagination," said Sharon MacDonald, 74, of Carlock.
While the Apollo astronauts and their quest to land on the moon and return safely captured the imagination of Americans, the Apollo astronauts also were heroes because Americans in the 1960s believed they knew the astronauts.
"These were people we grew up with," MacDonald said.
"I grew up in Ohio 20 miles from the home town of Neil Armstrong," said Carl Wenning, 66, of Normal. "It was almost like the home-town boy going to the moon."
"The Space Race (between the United States and the Soviet Union) was happening in the context of the cold war," MacDonald said. "The Apollo program was a constant part of our lives."
As the Apollo 11 mission to the moon began, Americans experienced excitement, wonder, pride and worry, she said.
"Always, in the back of our minds, was Apollo 1," she said, referring to the Apollo 1 fire that killed three astronauts.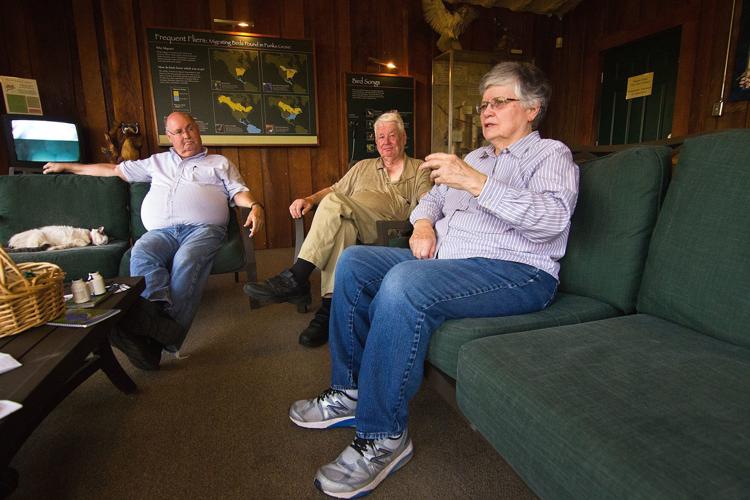 MacDonald, who taught history at Illinois State University, was attending a seminar with her husband in New York City and remembers watching the moon landing with nervous excitement on a rented black and white television in a student apartment complex.
Finnigan watched on a television from a street in Marseille, France.
"Being an American standing in Marseille, it was a tremendous event," Finnigan said. "Man had stared at the moon for thousands of years and we walked on it."
For Wenning, then 16, watching Armstrong walk on the moon was more personal.
"I remember thinking, 'A fellow Ohioan has been the first person to walk on the surface of the moon,'" Wenning recalled. "I went outside and starred at the moon and thought 'There are footprints of a man on the moon.'"
"It was a triumph," Wenning continued. "Americans had won the space race."
"It solidified my desire to be involved in astronomy," said Wenning, whose career in astronomy included being director of the ISU Planetarium from 1978 to 2001.
For MacDonald and Finnigan, Apollo 11 was a part of a life-long interest in astronomy.
"I've always been interested in astronomy," Finnigan said. He was an electronic camera repairman in the Air Force, worked for General Electric before running Finnigan's Video in Bloomington and bought his first 14-inch telescope in 1967.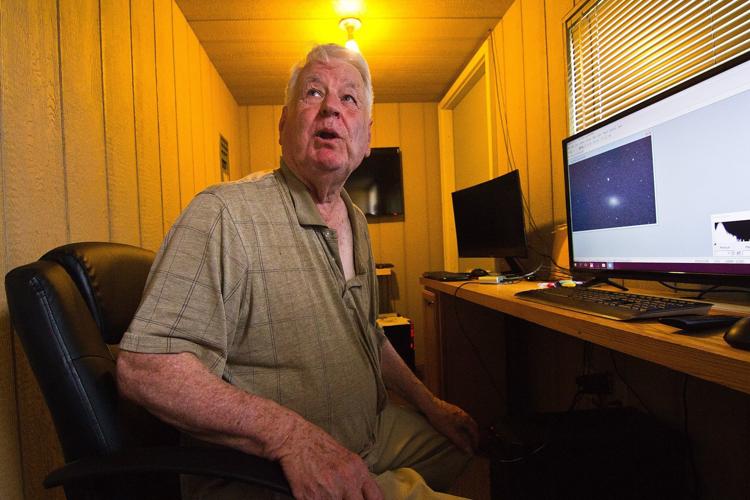 "We need to go back to the moon," Finnigan said. MacDonald and Wenning agreed.
"We benefited so much" from the space program of the 1960s and early '70s, Wenning said. Electronics and global communication are among areas that grew, thanks to the space program, he said.
While conceding that returning to the moon would cost billions of dollars, Wenning said that for every dollar invested in the Apollo program, $16 was generated in American jobs.
"That's a tremendous return," Wenning said. "And we had something to show for it: It got us to the moon."
"We need to get back to the moon and learn what it takes to live in space before we send human beings further into space," MacDonald said. "We need a long stay on the moon and we need to gain the knowledge to live in that environment and we need time for our technology to catch up with our ambitions before we go to Mars."
Planning missions and building a settlement on the moon would have benefits beyond learning what it takes to live there.
"I hope we don't lose that sense of adventure, that desire to learn more, to explore," MacDonald said.
"We can't afford not to go (to the moon)," Wenning said. "It would provide jobs and inspiration. Those are things we need as a society.
"We can't ever lose that sense of wonder," Wenning said. "We need to keep looking up."