---
BLOOMINGTON — McLean County is experiencing an outbreak of a highly contagious disease and health officials are responding by making vaccine available, especially for people at greater risk of the virus.
There have been 153 cases statewide since December, according to IDPH.
Six of McLean County's 12 affected residents have become ill in the past two weeks, Graven told The Pantagraph. The only counties in Illinois with higher numbers are Edgar with 23 cases and Cook with 58 cases.
"We anticipate our numbers will continue to rise," Graven said.
Hepatitis A is a liver disease that is spread by coming in contact with an infected person's waste, by sharing personal items or having sex with someone who is infected, by consuming food or drinks handled by an infected person, or by sharing needles, drugs or cigarettes with an infected person, IDPH said.
Symptoms include fever, loss of appetite, nausea or vomiting, jaundice, dark urine, clay-colored stool and joint pain.
People with symptoms should seek medical attention. While there is no treatment, people generally are sick for a few weeks "and then your body clears it," Graven said.
IDPH distributed 50 doses of the vaccine to McLean County several months ago when the agency also supplied vaccine to other counties. In response to this month's increase, IDPH has supplied McLean County with another 350 doses.
At St. Joseph, people who come to the emergency department with symptoms or people who are at greater risk of Hepatitis A are offered the vaccine, said Paula Porter, director of emergency services and the comprehensive care center.
"This is a truly preventable disease," Porter said. "There is a vaccination that can help with that and it's free."
You have free articles remaining.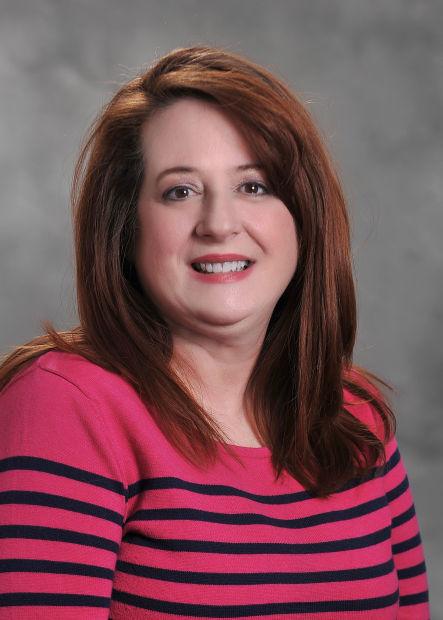 "We are working collaboratively with the health department and participating in their response plan to the outbreak," said Laurel Mode, BroMenn infection preventionist. "Our providers are using the risk criteria established by the health department to determine if there are patients in our care who would benefit from a vaccine."
In addition, the health department has had vaccination clinics at locations where there are people at higher risk — McLean County jail, homeless shelters and Chestnut Health Systems for adult treatment unit residents and staff, Graven said.
In Macon County, where there has been one case, the health department has provided the vaccine to clients and staff of homeless shelters and to county jail inmates, said Carol Carlton, director of clinical nursing services.
In Livingston County, where there have been no cases, the health department has offered the vaccine to county jail inmates and staff and for use by emergency department staff of the OSF hospital in Pontiac, said Erin Fogarty, health education and marketing director.
In McLean County, recent cases have included men who have had sex with men, users of heroin and other drugs and who are sharing needles, people who are homeless and people who are in prison or have been recently incarcerated, Graven said.
Graven said some recent cases have involved people who returned to McLean County from areas where Hepatitis A is more prevalent and they have continued to engage in risky behaviors.
Public health officials recommend that people reduce their risk by washing their hands thoroughly with soap and water; not sharing needles or having sex with someone who has the disease; not sharing personal items, food or drink; and getting vaccinated.
Hepatitis A cases dropped dramatically in the United States after a vaccine was introduced in 1995. The vaccine has been recommended for babies and most children have received it but only 9.5 percent of adults have done so.
With low protection among adults, the disease has returned, Graven said. People who think they are at risk should contact their health care provider or health department, medical providers said.
"Everybody should get the Hepatitis A vaccine," Graven said. "Ask your doctor if you've received the vaccine. If there is no documentation, it won't hurt to get the vaccine again.
"The vaccine is a two-dose series given six months apart but, even with one dose, you're 90 percent protected," she said. "There is plenty of vaccine out there for the general population."
Hepatitis A, B and C are caused by different viruses, according to the U.S. Centers for Disease Control and Prevention. Hepatitis B is spread primarily when body fluids from an infected person enters someone else's body. Hepatitis C is spread via blood.
Hepatitis B and C can range from mild illnesses to serious, chronic conditions. Vaccines exist for A and B but not C.
A look back: Iconic symbols of Bloomington-Normal