BLOOMINGTON — Community leaders on Monday toured one response to McLean County's growing need for more integrated medical care for the medically under-served.
Chestnut Health Systems had an open house for community leaders and a ribbon-cutting ceremony for its 32,000-square-foot Chestnut Family Health Center at 702 W. Chestnut St., Bloomington.
"These kinds of services are absolutely critical as the community moves forward," O'Grady said.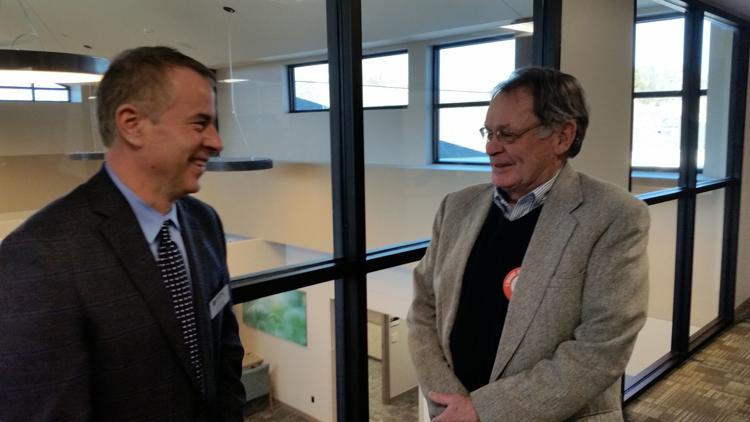 The goal of the health center is to provide coordinated care by a multi-disciplinary team providing physical and mental health services in the same location, Kulicke said. Family practice physicians and nurses, a psychiatrist, case managers, social workers, pharmacists and pharmacy techs will be among people working at the health center, which expects to increase its number of employees from 33 to 60 within a year or two.
"We expect to increase from 2,300 patients to 5,000 over the next three to four years for primary care," Kulicke said.
Dental services are expected to be added late this year or early next year, Leekha said.
"They'll be able to get whole-person care in one place," Leekha said.
"Anybody who is in need of care and can't afford it has a place to come to receive benefits of a clinic that can provide medical, dental and psychological care, counseling and social services," McIntyre said.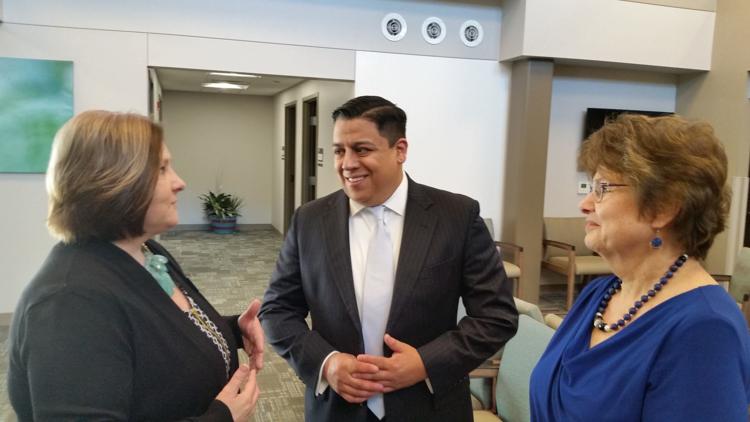 When the health center opens, it will have 18 exam rooms, a pharmacy, a lab, consultation spaces for patients to meet with staff and a teaching kitchen and meeting room for community agencies to conduct classes.
The $8 million expansion is being covered by $1 million from the federal Health Resources and Services Administration and $7 million from Chestnut Health Systems, Leekha said.
No decision has been made on the future of the 720 W. Chestnut St. building, which is owned by Chestnut, Leekha said.