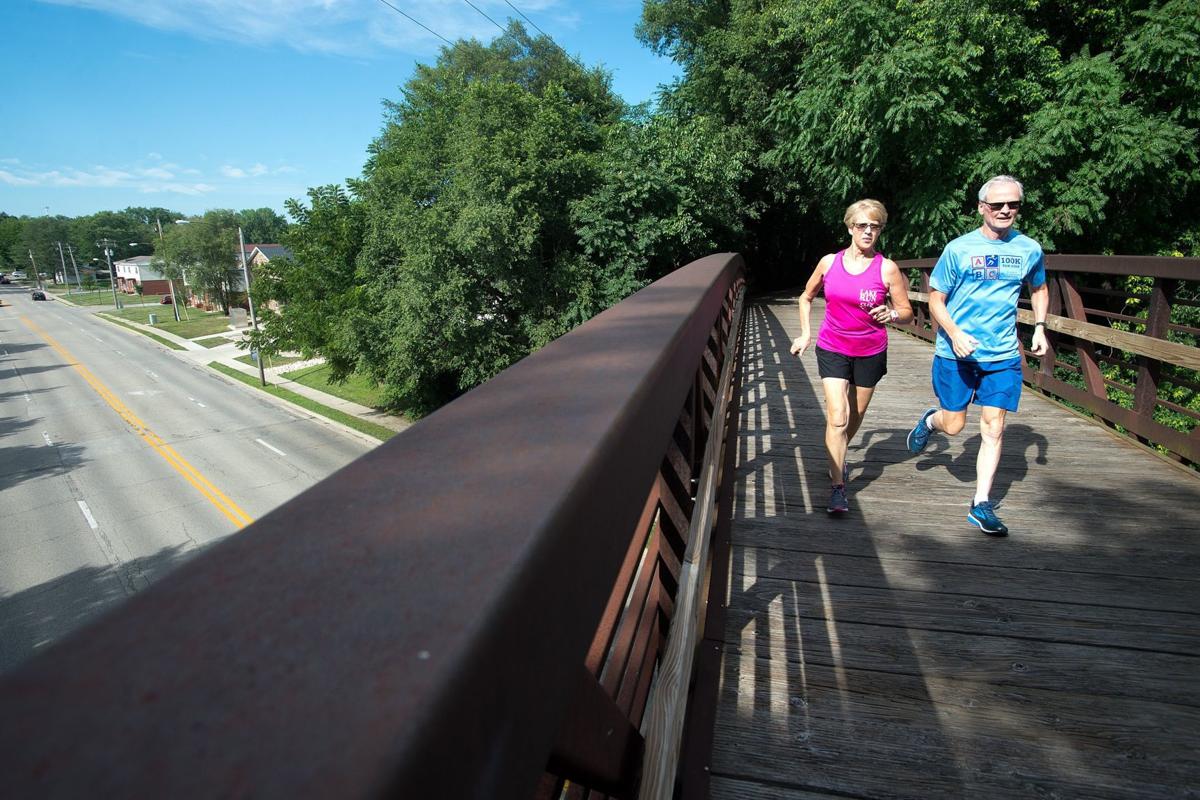 BLOOMINGTON — Better access to appropriate health care, a community approach to improve mental health and substance abuse treatment and strengthened healthy eating and active living have been identified as the top three health needs in McLean County.
The next step will be to develop a plan, by early 2020, to address those health needs during the next three years.
The county's second, three-year Community Health Needs Assessment has been completed following data collection and analysis, a survey of county residents and the involvement of 58 individuals from 39 organizations representing health care, human services, schools, local governments, police departments and major employers.
Those 58 individuals make up the McLean County Community Health Council, which approved the 219-page Community Health Needs Assessment that includes identification of the top three health needs. The council's steering community includes representatives of the McLean County Health Department, Advocate BroMenn Medical Center, OSF HealthCare St. Joseph Medical Center and Chestnut Health Systems, whose boards of directors have or will approve the needs assessment.
The steering committee met with The Pantagraph on Thursday and noted that the joint community health needs assessment will help the community to work together to address health needs.
"This document shows, in black and white, that we're all in this together," said Dietra Kulicke, executive director of Chestnut Family Health Center, a part of Chestnut Health Systems.
You have free articles remaining.
Survey results that showed that 19 percent of county residents who responded to the survey reported using the emergency department as their primary medical care and 19 percent reported not having access to dental care.
Twenty-eight percent of survey respondents rated their mental health as good compared with 72 percent in 2015.
"That was a big difference," said Sally Gambacorta, Advocate BroMenn community health director.
In addition, 82 percent reported mental health as being a major health issue in the county, 31 percent of youth reported feeding sad or hopeless and 16 percent of youth seriously considered attempting suicide. McLean County had more emergency department visits than most Illinois counties because of adolescent suicide and intentional self-injury and because of alcohol use.
"Unfortunately, I don't think any of us were surprised," said Erin Kennedy, manager of St. Joseph's Center for Healthy Lifestyles.
Eighty-six percent of county residents reported not meeting exercise guidelines, 94 percent said they don't eat at least five servings of fruits and vegetables each day and 32 percent of adults are obese.
The next step will be to develop an action plan to address the needs, said Cathy Coverston Anderson, health department assistant administrator. Committee members agreed that because the three needs are similar to the needs identified in 2016, the community can build on efforts already underway.
Contact Paul Swiech at (309) 820-3275. Follow him on Twitter: @pg_swiech