BLOOMINGTON — A center for crisis intervention, de-escalation and linkage to follow-up services for McLean County residents 18 and older in a mental health crisis that is not life threatening will start work soon.
"I'm excited to see years of discussion about (responding to) this need coming to fruition," Malott told The Pantagraph. "The triage center will be a piece in the community's continuum of care."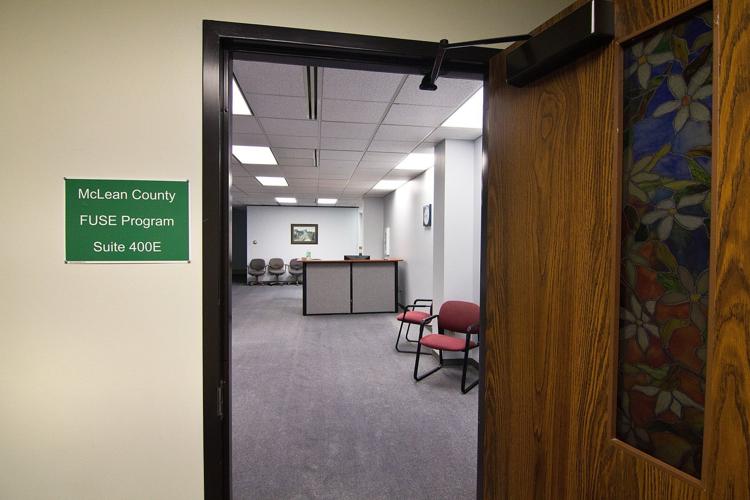 A third program, tele-psychiatry for individuals referred through the emergency department, the McLean County Center for Human Services (CHS) mobile crisis team or the criminal justice system, will begin when the county can hire a psychiatrist or psychiatric advance practice nurse, Malott said.
"We are experiencing the same thing as every other jurisdiction" — that psychiatrists are in high demand, Malott said.
"It's an important part of a continuum of crisis services for our county," Chestnut CEO Dave Sharar said of the triage center.
"But it's vitally important that there's close collaboration with other community providers," he continued. "We have multiple service providers and multiple points of access. The county has decided to enter into the business themselves. That adds a new access point," which may be confusing to clients, he said.
CHS Executive Director Tom Barr said: "I see the triage center and the Chestnut (crisis stabilization unit) program and the hospital psychiatric unit as a continuum. I see our mobile crisis team helping to facilitate all of that."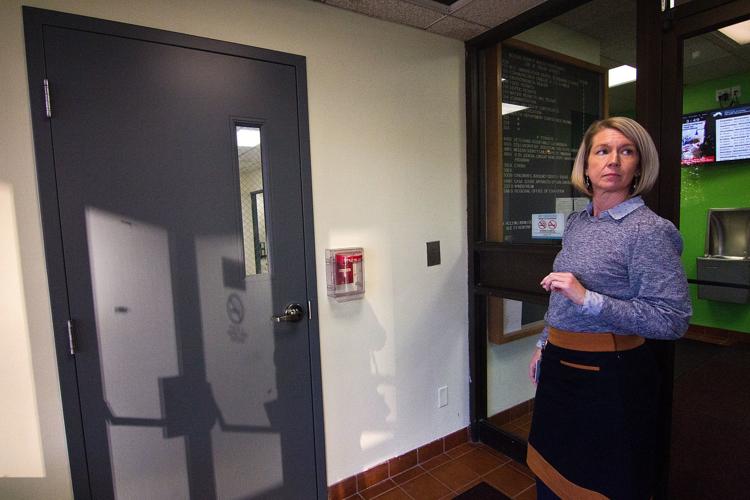 While people who are suicidal will continue to be directed to hospital emergency departments, the triage center is for people who are not suicidal but are in a mental health crisis, such as experiencing extreme anxiety or depression or a panic attack.
The center will be staffed 24/7 by five people with behavioral health or justice system experience as well as "peers" who work for Chestnut and live with a mental health diagnosis. Clients will be assessed and assisted, will be allowed to stay in the center for no more than 23 hours to de-escalate and will be linked to community services for follow-up.
"I would describe the triage center as a step down from the Chestnut crisis stabilization unit," which is a step down from inpatient psychiatric hospitalization, Malott said. Average length of stay in Chestnut's unit is 14 to 16 days, she said.
People who would be going to the triage center now frequently end up in hospital emergency departments, Malott said.
Renovation of the future center location, formerly office space of health department communicable disease staff, is nearly done at a cost of $32,500.
The county budgeted $400,000 for the triage center this year, she said.
FUSE, located on the fourth floor of the health department building, intends to yearly serve 10 people with severe and chronic mental illness and work with them on their behavioral health problems while linking them to support for housing and employment.
FUSE, which has hired its staff, is working with two clients so far, is in discussions with two more and will be adding others soon, Malott said. FUSE budget for this year is $675,000.
For triage, FUSE and tele-psychiatry, money is coming from the public safety and mental health fund resulting from sales tax dollars derived from the intergovernmental agreement between the county, city of Bloomington and town of Normal.
Contact Paul Swiech at 309-820-3275. Follow him on Twitter: @pg_swiech.
Get local news delivered to your inbox!
Subscribe to our Daily Headlines newsletter.