BLOOMINGTON — Lori Gilmore of Bloomington insisted she didn't want it. She didn't know where she would put it or how to take care of it. Still, she was slow to walk away from a four-foot hanging plant she had spotted at Casey's Garden Shop on Sunday.
"I'm going to get it for her," said her son, Steven Mullins. "It will be her Mother's Day gift."
The two were among thousands celebrating Mother's Day in the Twin Cities on Sunday.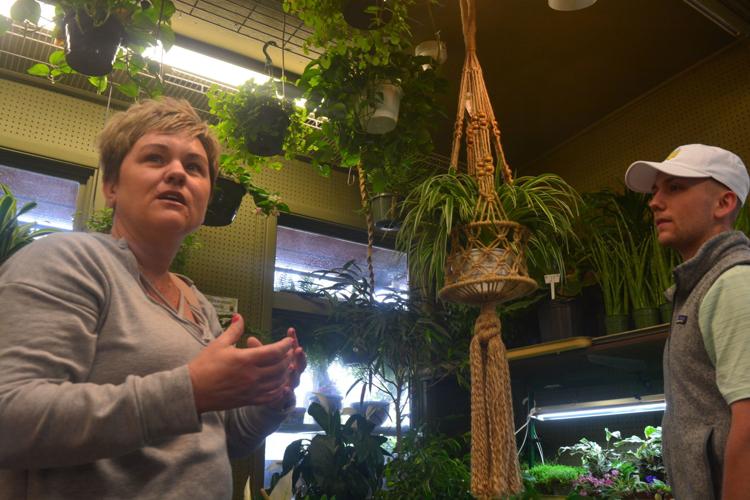 "We're super busy today as we always are on Mother's Day," he said. "We have people looking for plants and deliveries and it keeps us hopping, but that's why we are here."
Also shopping for flowers were Lisa Camden, who brought her 5-year-old daughter, Tina, and her mother, LeAnn.
"We had a big brunch after church and then figured we had better get some exercise, so, we thought the flower shop would be the perfect place," Camden said. "It's nice to have three generations here on Mother's Day. It's special to be able to celebrate with my daughter and my mom. We all love plants and it's that time of year to get busy planting the flowers outside."
The Miller Park Zoo was also busy on Sunday, hosting mothers and their families, including Krissy Hampton and her 3-year-old daughter, Ravynn.
"We are just out here celebrating Mother's Day with the animals," Hampton said. "It's fun and we all love the animals."
From Pontiac, she joined her friend, CaSandra Nichols, and 3-year-old twin sons, Ayden and Daniel.
"This is just a fun way to hang out with the kids and enjoy the day," Nichols said.
Jeremy Barrett wanted to treat his wife, Jenny, and their two sons, Tom, 4, and Joe, 7, to some fun on a Sunday and also thought the zoo was a pretty good idea.
"I should be out in the fields, but I usually try and avoid that on Mother's Day anyway," he said. "Besides, it is too wet still, so the next best thing is to make sure I treat the mother of my kids as well as I can."
The Barretts, of rural Bloomington, were planning a cook-out after the zoo trip, he said.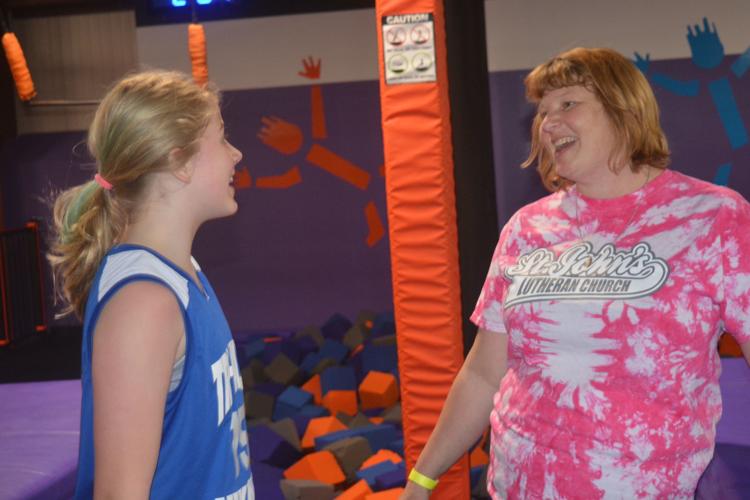 Moms were able to jump for free at the Altitude Trampoline Park in Bloomington on Sunday. Taking advantage of that gift was Wendy Klessig, of Bloomington, who brought her daughter, Grace.
"We have been here a few times before and it's great fun, great exercise and a way we can enjoy Mother's Day together," Wendy said. "We always have a good time doing anything."
The exercise was also a key point for Vicki DeWitt of Normal, who was with her husband, John, and two daughters, Kendra and Deanna.