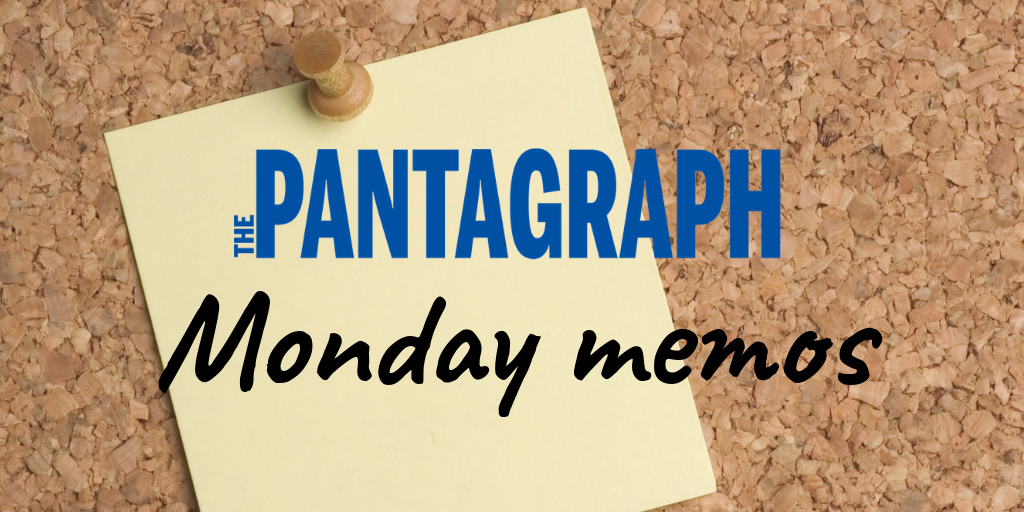 Gifts collected for overseas children
BLOOMINGTON — The Pantagraph-area has several sites serving as drop-off locations to collect Operation Christmas Child shoebox gifts for children overseas during the national collection week Nov. 18 to 25.
Bloomington: Cross Pointe Church of God, 3101 Airport Road: 4-8 p.m. Nov. 18-19, 21-22; 4-6:30 p.m. Nov. 20; 1-4 p.m. Nov. 23-24; 8:30-11:30 a.m. Nov. 25.
Eureka: Crosspoint Community Church, 951 County Road 1625 East: 10 a.m.-noon, Nov. 18-19, 23; 1-3 p.m. Nov. 20; 2-4 p.m. Nov. 21-22; 9:30-11:30 a.m. Nov. 24; 9-11 a.m. Nov. 25.
Gibson City: Gibson City Bible Church, 309 N. Route 47: 9-11 a.m. Nov. 18-21, 23, 25; 2-4 p.m. Nov. 22; 10 a.m.-noon, Nov. 24.
Lincoln: Jefferson Street Christian Church, 1700 N. Jefferson St.: 8 a.m.-4 p.m. Nov. 18-24; 8-10 a.m. Nov. 25.
Streator: Central Church of Christ, 2001 E. Main St.: 9:30 a.m.-3:30 p.m. Nov. 18-22; 9:30 a.m.-1:30 p.m. Nov. 23; 8:30 a.m.-2:30 p.m. Nov. 24; 7-9 a.m. Nov. 25.
NCHS, Y program teaches civics
BLOOMINGTON — The Bloomington-Normal YMCA has launched a program at Normal Community High School to teach students about the importance of democracy, civics and civility.
YMCA Youth and Government is a learning experience for high school students statewide. The intent is to teach students leadership skills that will serve them in school and give them tools to become involved in their community and to be responsible citizens.
Student delegations have meetings to determine bill topics, work on parliamentary procedure and invite community leaders to speak with students about community and civic engagement.
The program includes two pre-legislative training sessions and an assembly conducted at the state capitol in Springfield. Nine students are participating at NCHS. Students pay tuition and YMCA provides financial assistance if needed.
Home & Aid gift program opens
BLOOMINGTON — Children's Home & Aid's Annual Adopt-A-Family Holiday Program is open for volunteers to "adopt" local families in need this holiday season.
Some 160 Central Illinois families — about 600 children and adults — need necessities and gifts to help make their holiday season brighter. The families receive early childhood education, home visiting services or family support from Children's Home & Aid.
The deadline to adopt a family is Dec. 6. To do so or to make a monetary contribution or to volunteer, contact Laura Cordero at 309-834-5294 or 309-846-1037 or email lcordero@childrenshomeandaid.org.
Man receives piece of WWII history
BLOOMINGTON — Corn Belt Energy board member Pete Borowski of Bloomington has been given a part of the original deck from the USS Silversides submarine on which his father, Marion "Red" Borowski, served during World War II.
The gift was made by Corn Belt Energy board member Rob Angus of Ottawa. Angus's brother-in-law, Gary McKeen, works in Muskegon, Mich., at the USS Silversides Naval Museum. The deck piece was removed during refinishing.
Borowski served on eight of the 14 tours of the Silversides, which sunk 23 ships, the third-most of any allied submarine during World War II.
Get local news delivered to your inbox!
Subscribe to our Daily Headlines newsletter.