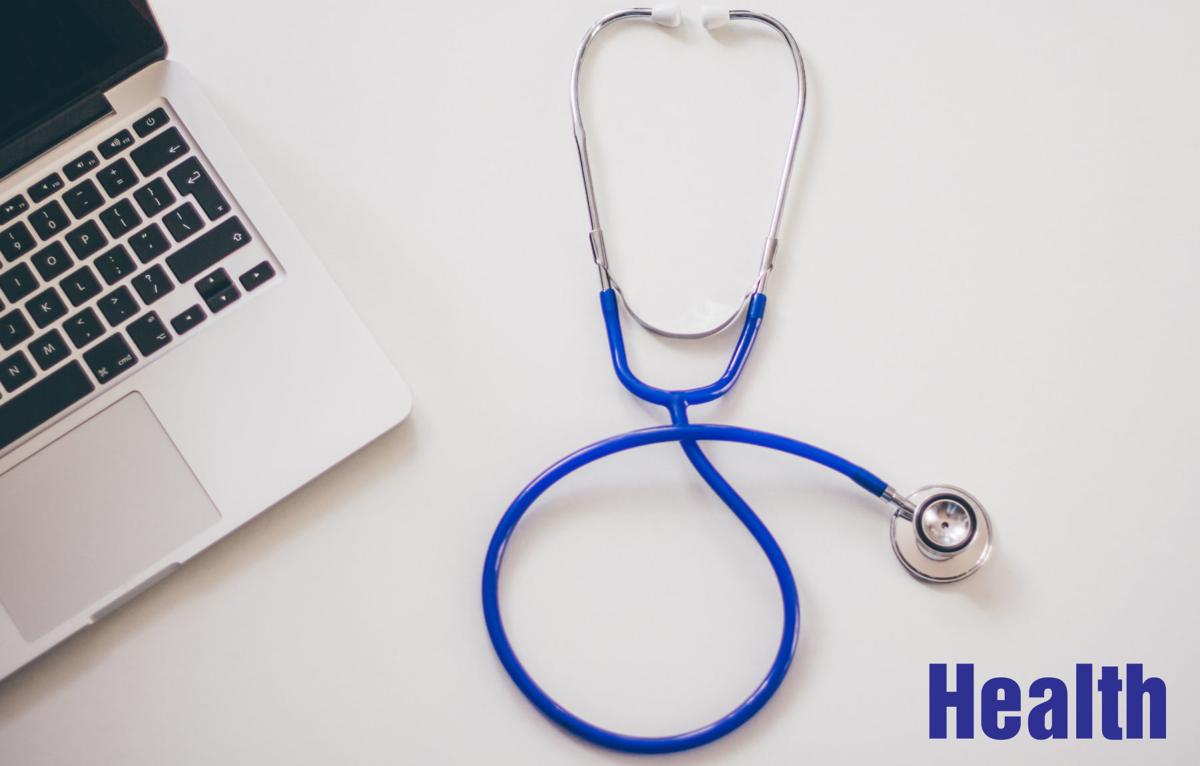 'New Today' items are flagged 
Medical
Hospitals
Advocate BroMenn Medical Center, Advocate Eureka Hospital: visitor restrictions; non-urgent outpatient appointments limited; dining rooms closed, prepared meals available to purchase.
Advocate BroMenn Health & Fitness Center: closed.
HSHS Illinois and Memorial Health Systems hospitals, including Abraham Lincoln Memorial Hospital-Lincoln, HSHS St. Mary's Hospital-Decatur and Decatur Memorial Hospital: no visitors.
OSF HealthCare Center for Health-Streator: classes, support groups, events will be rescheduled.
OSF HealthCare St. Joseph Medical Center and Saint Francis Medical Center, Children's Hospital of Illinois: visitor restrictions; Saint Francis visitors must wear masks.
Other facilities
COVID-19 drive-through testing site: 9 a.m. to 5 p.m. daily, McLean County Fairgrounds, 1106 Interstate Drive, Bloomington; self-swab test.
Community Cancer Center, Normal: visitor restrictions
Community Health Care Clinic Commitment to Health Luncheon: rescheduled to June 26
Easterseals Central Illinois: therapy appointments case-by-case basis 
Livingston County Health Department: visitor restrictions; Livingston County residents age 60 and older, homebound with no assistance and in need of essential care items — such as food, medical supplies and hygiene products — may call 815-844-7174, Ext. 230.
Logan County Department of Public Health: vaccines, by appointment only, for kids' 2-, 4-, 6-, 12- and 15-month immunizations; service available only 10 a.m.-3 p.m. Wed.-Thu.; call department to schedule and for information.
McLean County Center for Human Services: center remains open for clients who must be seen face-to-face but most clients switching to phone therapy; Crisis Team continuing to go to hospitals and out into community as needed; residential program clients sheltering in place.
McLean County Health Department: open with limited services; all visitors assessed for COVID-19 symptoms; dental clinic restricted to emergency appointments; WIC remains open but first call 309-888-5457.
Tazewell County Health Department: Clinic opens June 5 by appointment; no walk-ins; call 309-929-0320 for appointment.
VA Illiana Health Care System, McLean County outpatient clinic, other clinics and Danville facility: no visitors; if fever, cough and shortness of breath, call 888-598-7793.
Education
Community education
Ecology Action Center, Normal: closed; staff available via phone and email.
U of I Extension (Livingston, McLean, Woodford counties): closed; Unity Community Center, also closed; all face-to-face events canceled through July 5 or transitioned to online format; all camps canceled through Aug. 15.
Government
McLean County
Bloomington Public Library: closed; curbside pickup for reserved materials, 4-7 p.m. May 26, 28; 9 a.m.-noon May 29, 1-4 p.m. May 30; 4-7 p.m. June 2, 4; 9 a.m.-noon June 3, 5; 1-4 p.m. June 6.
City of Bloomington: appointment-only access starts June 1.
City of Bloomington: free bulk waste curbside collection, postponed to July 6; also can be dropped at citizen convenience center, 402 S. East St.
McLean County Democrats: headquarters closed.
Normal Public Library: closed
Normal Township Activity and Recreation Center: closed; call 309-888-9099 weekdays for individual appointments and Peace Meal carryout lunches.
Town of Normal: City Hall; Engineering, Inspections, Facilities Management; Parks and Recreation; Community Activity Center; Fire Department; Water Department; Public Works; aquatic centers; all closed.
Uptown Station, Normal: first floor closed, no ticketing agents. Make reservations through transportation websites.
Eureka Public Library: one-on-one appointments, printing services resume; 309-467-2922 to schedule.
Ford County Jail: jail visitation/church services suspended.
LeRoy City Hall: LeRoy Emergency Ambulance Service will send EMT for home evaluation if requested; city hall putting together list of volunteers to help with groceries, supplies, meals, laundry, child care, pet care: 309-660-3866 for Steve Dean, 309-962-3310 for police department.
Logan County Health Department: restricted services, call office first.
Mount Pulaski City Hall: closed.
Tazewell County: McKenzie Building closed, county services remain available; access to courthouse restricted; make payments online or by mail; deadline for homestead exemption forms extended.
Towanda District Library: closed through May
State of Illinois
Illinois Department of Human Services: Division of Rehabilitation Services offices closed; Family Community Resource Centers remain open with reduced staff
Illinois Department of Labor: no in-person and telephone hearings.
Illinois Department of Natural Resources: some state parks, fish and wildlife areas, recreational areas open; historic sites, others remain closed.
Illinois General Assembly: Sessions canceled.
Illinois Lottery claim centers: closed; use mail-in forms.
Illinois Secretary of State: limited in-person services begin June 1; through July 31, serving only new drivers, customers with expired driver's licenses and ID cards, and vehicle transactions; or visit cyberdriveillinois.com.
Illinois State Capitol: Permits canceled for all scheduled tours and all events scheduled to take place at the Capitol Building.
Starved Rock State Park and Lodge, Oglesby: reopens 11 a.m. May 29; some restrictions due to flooding and COVID.
U.S. Army Corps of Engineers St. Louis District: Closing visitor centers, museums, beaches, project office.
Courts
11th Judicial Circuit: Courts resume regular operation June 1; social distancing, masking, other rules apply.
Prairie State Legal Services: Offices closed. Call your attorney about phone or video meetings.
U.S. District Court, Central District: Peoria courthouse open with limited staff; courthouses in Springfield, Urbana and Davenport closed; file electronically, by postal mail or drop box; no cash payments; no deliveries; all public gatherings, including naturalization ceremonies, suspended; rules for civil, criminal procedures and cases at https://www.ilcd.uscourts.gov/
Things to do
Parks, museums
Challenger Learning Center at Heartland Community College: closed
Children's Discovery Museum: closed through July; store open for curbside pickup.
McLean County Museum of History, Bloomington: closed; online learning, various links at mchistory.org
McLean County parks, lakes: reopen May 29 with some exceptions.
Route 66 Hall of Fame and Museum, Livingston County War Museum, Museum of Gilding Arts and Pontiac Oakland Auto Museum, closed.
Events
Books to Benefit sale: June 11-14, postponed; in-person donations suspended; gently used books, CDs, and DVDs may be left at dropboxes at 360 Wylie Drive, Suite 700; YWCA on Hershey; Wesley United Methodist Church; Bloomington.
Cogs and Corsets: A Central Illinois Steampunk Happening; June 5-7, canceled.
Colfax area garage sales: early June; canceled.
Corn Belt Energy annual meeting: June 19, canceled.
Downtown Bloomington Farmers Market: 8 a.m.-12:30 p.m. Saturdays, Lee Street along back of Grossinger Motors Arena, Bloomington; online preorders and curbside pickup only; order at https://www.localline.ca/bloomingtonilmarket.
Easterseals Central Illinois: Virtual hero walk, June 1-6 (formerly Walk With Me); register at esci.link/herowalk: $25/person; Easterseals heroes and their families (up to 2 adults/4 children) participate free.
Ford County Fair, Melvin: June 16-20, canceled; rescheduled for August.
Fourth of July: Activities, fireworks at Miller Park, Fairview Park, canceled.
Friends and Family blood drive: noon-6 p.m. June 9-10, Marriott Hotel & Conference Center, Normal; sponsored by American Red Cross and The Pantagraph; all donors receive facemasks and $5 in Moe bucks from Moe's Southwest Grill, while supplies last; donors June 1-30 also received $5 Amazon.com gift card; all donors must wear face covering; register at RedCrossBlood.org or call 1-800-REDCROSS.
Futures in History Camp: 5-day virtual camp hosted by McLean County Museum of History; for fourth- through sixth-graders; scholarships and family pricing available; 9-11:30 a.m. July 6-10, 20-24, Aug. 3-7; single, $125; family, $225-$350; register at tinyurl.com/y7ybf7da.
Heartland Theatre Company, Normal: 10-Minute Play Festival, rescheduled to July; New Plays from the Heartland, rescheduled to August.
Illinois Symphony Orchestra: concerts, events through June 6 postponed or canceled
Lincoln's Festival on Route 66: July 18, canceled; resumes in 2021.
McLean County Retired Teachers Association: June 5 meeting canceled
National Gun Violence Awareness Day: June 5; Wear Orange weekend, June 6-7; sponsored locally by McLean County Moms Demand Action for Gun Sense in America; local presentations, 7 p.m. June 4, noon June 5, both on Zoom; for link, email sheri@isea.org or call 309-829-0625; parking lot support, noon-12:30 p.m. June 6, east parking lot, Anderson Park, Normal; Kingsley Junior High School, Normal; St. John's Lutheran Church, Bloomington; BCPA south lawn, Bloomington.
Pontiac Farmers Market; opens 7-11 a.m. June 6, downtown square; some restrictions; produce and food only through Phase 2; crafts, etc., in Phase 3.
RT9 Rumble Indoor Auto Show & Swap Fest: rescheduled to Sept. 5, Interstate Center, Bloomington
Shrek the Musical Jr.; virtual "un"opening night, 7 p.m. June 5; link will be emailed once tickets purchased; https://stroud.ticketleap.com/penguin2020/details; password: penguin; buyer sets price; fundraiser for Penguin Project of McLean County.
Special Olympics Illinois: State Summer Games, scheduled June 12-14, canceled
St. Jude Run: individual runs, digital experience July 18; register at stjuderuns.org
Tremont Turkey Festival: June 7-9, canceled.
Veterans Memorial plaque dedication: 10 a.m. May 30, Normal Town Plaza; sponsored by American Legion Carl S. Martin Post 635, Normal; social distancing rules apply.
Business
Financial institutions
Busey Bank: lobbies closed; drive-through, ATM and website available
CEFCU: lobbies closed, access by appointment only; drive-up, ATM open.
Commerce Bank: drive-throughs open.
Compeer Financial; in-person client events canceled; assistance available at 844-426-6733.
First Financial Bank: lobby service suspended; in-person meetings by appointment; customers can use drive-up windows, ATM and online banking services.
Mid-Illini Credit Union: drive-through on Eastland Drive open; for loan applications and mortgage information go to midillinicu.com
Businesses
Beer Nuts; 103 N. Robinson St., Bloomington; shifting to quick-stop and pick-up, effective June 1; traditional store remains open; place orders by phone, email now; app available after May 31.
Blain's Farm and Fleet: store hours 8 a.m.-6 p.m. Mon.-Sat., 10 a.m.-5 p.m. Sun.
Dick's Sporting Goods: all locations closed; curbside pick-up available 9 a.m.-6 p.m.
MetroNet, Bloomington: unrestricted Wi-Fi hotspot at 503 N. Prospect Road, Suite 205; 24/7; free; to access, join MetroNetFree network once parked near storefront; password is MetroNet.
Pantagraph Media; offices closed to public; call 309-829-9000 or 855-264-2511 for assistance or visit Pantagraph.com/services
Von Maur: reopens May 29; 11 a.m.-7 p.m. Mon.-Sat., noon-6 p.m. Sun.; daily employee health screenings, social distancing, contactless payment, curbside service options, and strict sanitizing and cleaning procedures in common areas and after each customer transaction. 
Groceries
Aldi: Store hours 9 a.m.-7 p.m.
Green Top Grocery: Store hours 8 a.m.-6 p.m. Wed., Sat., Sun.; 9 a.m.-6 p.m. Tue., Fri.; 8 a.m.-3 p.m. Mon., Thu.; 8-9 a.m. Tue., Fri. for seniors and vulnerable.
Hy-Vee: Store hours 8 a.m.-8 p.m. daily; senior shopping, 7-8 a.m.; reusable bags no longer accepted; Aisles Online time slots reserved for age 60 and older, expectant mothers, those with underlying health conditions, 7-8 a.m. daily, pharmacies open same time; free delivery to high-risk customers via DoorDash, use promo code SPECIALDELIVERY; one-directional aisles; one person/one cart rule; offering free full-service fueling.
Jewel: Senior hours, 7-9 a.m. Tues., Thur.
Kroger: Stores open until 9 p.m.; limiting access to 50% of allowable numbers.
Meijer: Store hours 8 a.m.-10 p.m. daily; seniors and those with chronic health conditions, 7-8 a.m. Tue., Thur.; essential service workers, including medical, law enforcement and first responders, 7-8 a.m. Mon., Wed.
Sam's Club: Store hours 9 a.m.-8 p.m. Mon.-Sat.; 10 a.m.-6 p.m. Sun.
Schnucks: Store hours 6 a.m.-10 p.m. daily, one person/household per cart; senior shopping, 6-7 a.m.; pharmacies, 6 a.m.-6 p.m. Mon., Thur., first hour reserved for seniors and vulnerable; no longer accepting reusable bags; customers should wear a face covering for nose and mouth while shopping.
Target: Stores close 9 p.m. daily; first hour of shopping on Wednesdays reserved for vulnerable guests.
Walgreen's: Senior/vulnerable shopping, 8-9 a.m. Tue.
Walmart: Store hours 7 a.m.-8:30 p.m.; one-directional aisles, other rules; 7-8 a.m. daily pickup for seniors, vulnerable.
Travel
Amtrak: face coverings required
Connect Transit: Bus service routes and hours curtailed, boarding process changed, buses limited to 10 passengers, riders must wear masks or face coverings; fares suspended until July 5; Redbird Express service discontinued; one-rate-for-all structure and Connect Mobility fare reduction go into effect after fare suspension ends.
Faith
Centennial Christian Church (Disciples of Christ), 1319 E. Grove St., Bloomington: worship, meetings and activities canceled.
Christian Faith Center, 502 W. Front St., Bloomington: no live meetings; Facebook Live ministry Sunday at noon.
Crossroads Chapel, 1049 JC Parkway, Bloomington; drive-in service, 10 a.m. Sunday.
First Christian Church, Bloomington: schedule on week-to-week basis
Journey Church, Normal: family-meeting style service
LeRoy First United Presbyterian Church: suspending all in-person church-sponsored activities; worship service videos posted weekly on Facebook.
Second Presbyterian Church, Bloomington: weekly "drive-in" worship, south entry parking lot (Jefferson Street) in cars around 9:45 a.m. for 10 a.m. Sunday services; mailboxes at each entry will contain bulletin; bathrooms available if needed; services also streamed online at secondpres.com.
Support services
Advocate BroMenn Adult Day Services: closed
B-N Welcoming: donations accepted via Mennonite Church of Normal, https://tinyurl.com/ycnlvw9x; mail checks (BN Welcoming in memo line) to BN Welcoming, c/o Mennonite Church of Normal, 805 S. Cottage Ave., Normal, IL 61761; coalition of The Immigration Project, Not in Our Town, West Bloomington Revitalization Project, faith communities and concerned citizens supporting immigrant families in Bloomington-Normal.
Center for Youth and Family Solutions: free emotional support line for healthcare providers, first responders and human services professionals, or anyone with loved ones impacted: text SUPPORT to 309-213-2935.
Drive-up and drop-off benefit for Center for Hope Outreach Ministries; 10 a.m.-noon June 13, 1308 E. Empire St., Bloomington; sponsor: Normal Lion's Club; seeking non-perishable boxed and canned food, household, health and beauty items.
Faith in Action (McLean County): services available but adjusted for social distancing.
LIFE Center for Independent Living; closed but assistance available by phone, email.
Mid Central Community Action: offices in Bloomington and Pontiac closed; Mayors Manor guests restricted; Neville House and Countering Domestic Violence Services remain operational.
Prairie State Legal Services: Offices closed. Call your attorney about phone or video meetings.
The Salvation Army of McLean County: Safe Harbor Shelter and food pantry remain open; shelter residents screened for COVID-19 symptoms; volunteers no longer serving food; pantry hours, 1-4 p.m. Mondays; donations accepted at sabloomington.org; rubber gloves, hand sanitizer, toilet paper, Styrofoam bowls, plastic spoons, bread and N95 masks needed.
Your Dinner & Our Show; 6 p.m. Tues., Thur., Facebook Live at Friends of the BCPA and BCPA pages; benefit for Boys and Girls Club of Bloomington-Normal.
Concerned about COVID-19?
Sign up now to get the most recent coronavirus headlines and other important local and national news sent to your email inbox daily.