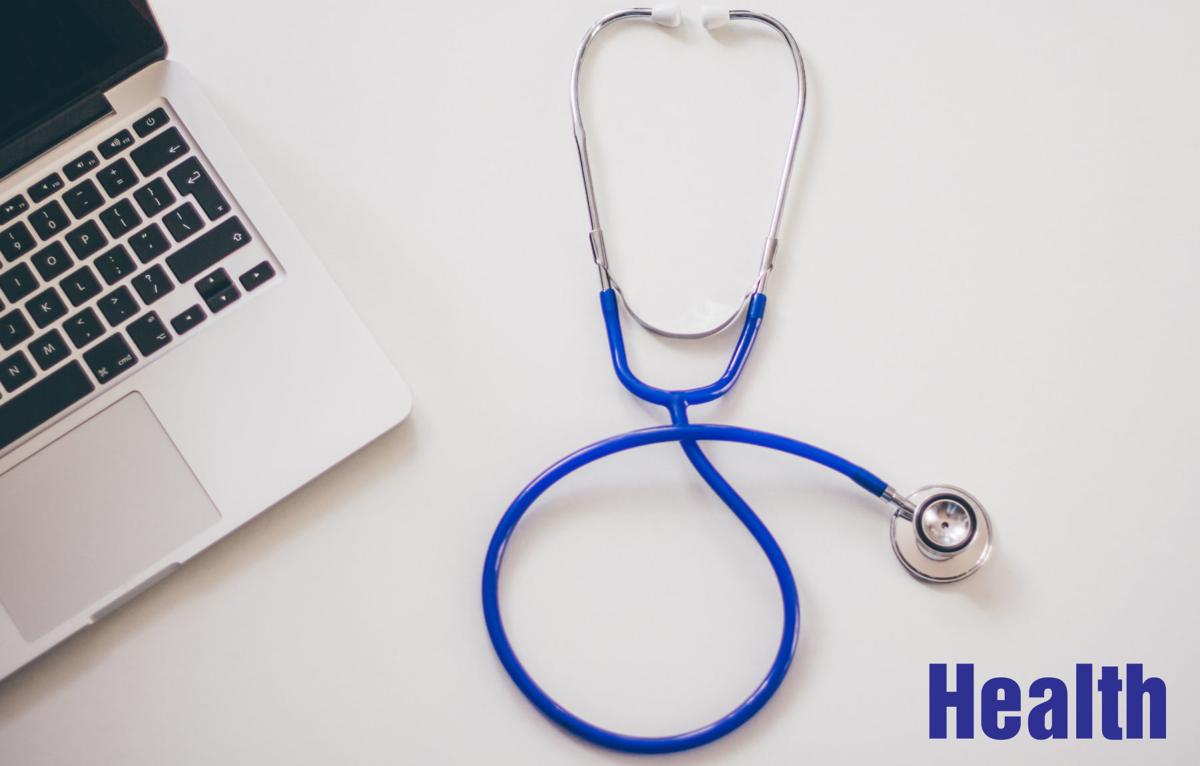 Illinois is under a stay-at-home order until April 30, except for essential business and travel.
Federal social-distancing guidelines in place until April 30.
Medical
Hospitals
Advocate BroMenn Medical Center, Advocate Eureka Hospital: visitor restrictions; non-urgent outpatient appointments and certain elective surgeries/procedures limited; dining rooms closed, prepared meals available to purchase.
Advocate BroMenn Health & Fitness Center: closed.
HSHS Illinois and Memorial Health Systems hospitals, including Abraham Lincoln Memorial Hospital-Lincoln, HSHS St. Mary's Hospital-Decatur and Decatur Memorial Hospital: no visitors.
OSF HealthCare Center for Health-Streator: classes, support groups, events will be rescheduled.
OSF HealthCare St. Joseph Medical Center and Saint Francis Medical Center, Children's Hospital of Illinois: visitor restrictions
Other facilities
All About Eyes: closed; updates on website.
Community Cancer Center, Normal: visitor restrictions
Community Health Care Clinic Commitment to Health Luncheon: rescheduled from April 24 to June 26
Easterseals Central Illinois: therapy appointments canceled
Gailey Eye Clinics, including Bloomington Eye Institute and Gailey Eye Surgery-Decatur: closed
Livingston County Health Department: visitor restrictions; Livingston County residents age 60 and older, homebound with no assistance and in need of essential care items — such as food, medical supplies and hygiene products — may call 815-844-7174, ext. 230.   
McLean County Center for Human Services: center remains open for clients who must be seen face-to-face but most clients switching to phone therapy; Crisis Team continuing to go to hospitals and out into community as needed; residential program clients sheltering in place.
McLean County Health Department: open with limited services; all visitors assessed for COVID-19 symptoms; dental clinic restricted to emergency appointments; WIC remains open but first call 309-888-5457.
Stout Chiropractic, Normal: closed
VA Illiana Health Care System, McLean County outpatient clinic, other clinics and Danville facility: no visitors; if fever, cough and shortness of breath, call 888-598-7793.
VisionPoint Eye Center: routine appointments canceled; contact lens questions, 309-662-7700, Ext. 3 or order at www.visionpointeye.com; Eyewear Boutique closed until April 7; eye health emergencies, 309-662-7700, Ext. 1; patients limited to 1 accompanying guest; non-urgent inquiries, call 309-662-7700, ext. 0 and leave a message or send questions to info@visionpointeye.com.
Education
Schools, universities
Olympia High-Middle Schools: Buses at following locations will have Wi-Fi service turned on for school-issued devices; works within 60 feet of bus; McLean, Sonshine Day Care, bus 30; Atlanta, Olympia South Elementary, bus 6; Danvers, Olympia North Elementary, bus 25; Armington, 307 S. Monroe St., bus 22; Waynesville, Waynesville Christian Church, bus 31; Hopedale, Christian Life Academy, bus 15; Covell, Covell Community Church, bus 27; Bloomington, Country Lane Storage, 8078 Kings Mill Road, bus 21; Spin Lake, beach parking lot, bus 18.
Public, private schools: closed until April 30 by order of Gov. J.B. Pritzker.
Universities, colleges: Illinois State University, Illinois Wesleyan University, Bradley University, Heartland Community College, Southern Illinois University, Northern Illinois University, University of Illinois System, Methodist College, Parkland College, Illinois Central College; all closed, integrating online classes.
Community education
Ecology Action Center, Normal: closed; staff available via phone and email.
iExcell: Math, English classes online; Bloomington, Savoy students will receive video-conferencing instructions; robotics classes canceled.
Sister Cities Exchange Program: Junior exchange program between Asahikawa, Japan, and Bloomington-Normal delayed until 2021.
NWS storm spotter training: Lincoln, April 7; Clinton, April 16; canceled.
U of I Extension (Livingston, McLean, Woodford counties): closed; Unity Community Center, also closed; all face-to-face events canceled.
Government
McLean County
Bloomington Center for the Performing Arts: closed.
Bloomington Parks, Recreation and Cultural Arts: Senior and SOAR programs canceled.
Bloomington Public Library: closed
City of Bloomington: Facilities, with the exception of the police department's lobby, closed until May 1. Cash bill payments accepted at the former box office at Grossinger Motors Arena (exterior windows on Front and Madison streets), 8 a.m.-4:30 p.m. Mon.-Fri.
McLean County Detention Facility: In-house visitation canceled; remote visits only.
McLean County Democrats: headquarters closed.
McLean County Board Land Use and Development Committee: April 2 meeting canceled
McLean County Zoning Board of Appeals: April 7 canceled, rescheduled to 7 p.m. May 5
Normal Public Library: closed
Normal Township Activity and Recreation Center: closed; call 309-888-9099 weekdays for individual appointments and Peace Meal carryout lunches.
Town of Normal: City Hall; Engineering, Inspections, Facilities Management; Parks and Recreation; Community Activity Center; Fire Department; Water Department; Public Works; all closed.
Town of Normal: April meetings of ZBA, planning commission, historic preservation commission, all canceled
Normal Public Library: closed
Uptown Station, Normal: first floor closed, no ticketing agents. Make reservations through transportation websites.
Normal Police Pension Fund meeting: April 8, canceled. 
Central Illinois
DeWitt County Building: open
Ford County Jail/Courthouse: closed except for essential personnel; jail visitation/church services suspended. Contact departments via telephone, computer or postal mail.
LeRoy City Hall: LeRoy Emergency Ambulance Service will send EMT for home evaluation if requested; city hall putting together list of volunteers to help with groceries, supplies, meals, laundry, child care, pet care: 309-660-3866 for Steve Dean, 309-962-3310 for police department.
Livingston County: check county website for latest information.
Logan County Health Department: restricted services, call office first.
Mount Pulaski City Hall: closed.
Tazewell County: McKenzie Building closed, county services remain available; access to courthouse restricted; make payments online or by mail; assessor's office will not accept homestead exemption renewals in person through April 17, deadline for forms will be extended beyond July 1.
Towanda District Library: closed
Woodford County: Woodford County Courthouse closed; circuit court open, county services available; contact each office by phone to determine availability.
State of Illinois
Illinois Department of Human Services: Division of Rehabilitation Services offices closed; Family Community Resource Centers remain open with reduced staff
Illinois Department of Labor: no in-person and telephone hearings.
Illinois Department of Natural Resources: all state sites (parks, fish and wildlife areas, recreational areas, historic sites, plus upcoming scheduled events), closed/canceled.
Illinois General Assembly: Sessions canceled.
Illinois Lottery claim centers: closed; use mail-in forms.
Illinois Senate: Sessions canceled.
Illinois State Capitol: Permits canceled for all scheduled tours and all events scheduled to take place at the Capitol Building.
U.S. Army Corps of Engineers St. Louis District: Closing visitor centers, museums, beaches, project office.
Courts
11th Judicial Circuit: mandatory hearings limited to bond hearings, arraignments, criminal trials with speedy trial demands and those in custody, summary suspension hearings, emergency and plenary petition for protective orders, detention hearings for detained juveniles, shelter care and other essential juvenile hearings, mental health hearings for involuntary commitment or treatment.
Prairie State Legal Services: Offices closed. Call your attorney about phone or video meetings.
U.S. District Court, Central District: Peoria courthouse open with limited staff; courthouses in Springfield, Urbana and Davenport closed; file electronically, by postal mail or drop box; no cash payments; no deliveries; all public gatherings, including naturalization ceremonies, suspended; rules for civil, criminal procedures and cases at https://www.ilcd.uscourts.gov/
Things to do
Parks, museums
Challenger Learning Center at Heartland Community College: closed
Children's Discovery Museum: closed
McLean County Museum of History, Bloomington: closed; online learning, various links at mchistory.org
McLean County parks, lakes: All services closed except trails and boat ramps
Route 66 Hall of Fame and Museum, Livingston County War Museum, Museum of Gilding Arts and Pontiac Oakland Auto Museum, closed.
Starved Rock State Park: Programs canceled; park closed.
Wildlife Prairie Park: closed
Events
AMBUCS fundraiser breakfast; April 4, canceled.
American Red Cross Evening of Stars gala, featuring Trace Adkins; April 29; postponed.
Bloomington-Normal NAACP; all meetings, activities canceled through April.
Casting Crowns: Grossinger Motors Arena: rescheduled to Oct. 2; original date April 4.
Cirque du Soleil's OVO: Grossinger Motors Arena, Bloomington; May 7-10; canceled.
Cogs and Corsets: A Central Illinois Steampunk Happening; June 5-7, canceled.
Downtown Bloomington Easter hunt: April 4, canceled.
Easterseals Central Illinois: Auxiliary Fashion Show, April 7; Run Walk Roll, April 18; and Passage to India, April 24; all postponed.
Ellsworth Tri-Valley Reunion; April 4, Tri-Valley Middle School, Downs; canceled; deposits will be refunded.
First Friday in downtown Bloomington: April 3, canceled.
Girl Scouts of Central Illinois: Suspending all in-person council activities, events, site usage, and programs; cookie sales extended.
Guns n' Hoses charity hockey game for Special Olympics, Grossinger Motors Arena; rescheduled to April 17.
Illinois People's Action mutual aid team: public Zoom meeting at 7 p.m. April 1; https://peoplesaction.zoom.us/j/819607197; hosted by IPA, Black Lives Matter BloNo, Bloomington-Normal Democratic Socialists of America.
Illinois Prairie Community Foundation Community Forum: rescheduled from April 21 to 4:30-6 p.m. May 19, ISU Alumni Center; for Women to Women members and guests.
Illinois State University: canceled events include Gamma Phi Circus, Charity Drag Show, 2020 University Research Symposium, April 9 talk on climate change connection to migratory birds.
Illinois Symphony Orchestra: concerts, events through June 6 postponed or canceled
Land of Lincoln Honor Flight: April 7, May 12 flights canceled.
Lincoln Academy of Illinois convocation and Investiture of Laureates Gala Reception and Dinner; at Illinois State University; rescheduled to Nov. 14
Prairie Fire Theatre; champagne gala and fundraiser, April 25; postponed
Roger Ebert's Film Festival (Ebertfest): April 14-17, Champaign; canceled.
RT9 Rumble Indoor Auto Show & Swap Fest: rescheduled to Sept 5, Interstate Center, Bloomington
Tazewell County Lincoln Day Dinner: rescheduled to May 29.
Wheelchair basketball; U of I vs. Snyder Insurance, April 4, Kingsley Junior High School; canceled; fundraiser for LIFE-CIL.
Business
Financial institutions
Busey Bank: lobbies closed; drive-through, ATM and website available
CEFCU: lobbies closed, access by appointment only; drive-up, ATM open.
Commerce Bank: drive-throughs open.
Compeer Financial; in-person client events canceled; assistance available at 844-426-6733.
First Financial Bank: lobby service suspended; in-person meetings by appointment; customers can use drive-up windows, ATM and online banking services.
Mid-Illini Credit Union: drive-through on Eastland Drive open; for loan applications and mortgage information go to midillinicu.com
Businesses
Altitude Trampoline Park, Bloomington: closed
Ameren Illinois: Will suspend service disconnections and forgive late payment fees for non-payment through at least May 1. For help, visit AmerenIllinois.com.
AT&T stores: most stores closed, remainder focusing on first responders, healthcare workers, government users, and customers; where possible, one retail location open within a 20-mile radius in urban and suburban areas, and just over a 30-mile radius in rural areas. Visit www.att.com/stores.
Blain's Farm and Fleet: store hours 8 a.m.-6 p.m. Mon.-Sat., 10 a.m.-5 p.m. Sun.
BN By the Numbers: April 2 at Illinois State University; canceled.
Chateau Hotel and Conference Center, Bloomington; temporarily closed.
Country Financial: Employees work remotely through April 12
Dick's Sporting Goods: all locations closed; curbside pick-up available 9 a.m. to 6 p.m.
Goodwill: stores and donation dropoff sites; closed
Land of Lincoln Goodwill retail stores, donation centers: stores closed, no donations during stay-at-home order
Pantagraph Media; offices closed to public; call 309-829-9000 or 855-264-2511 for assistance or visit Pantagraph.com/services
Rob Dob's Restaurant and Bar: closed
Sewing Studio, Hudson: Classes and events postponed until further notice.
Tony Roma's Restaurant: closed
Twin Cities School of Dance: closed
State Farm: in-office work paused; customers should use website, phone or email to contact agents or company.
Station 710 Salon, Bloomington
T.J. Maxx: All stores closed until further notice
Groceries
Aldi: store hours 9 a.m. to 7 p.m.
Green Top Grocery: Store hours change to 8 a.m.-6 p.m. Wed., Sat., Sun. 9 a.m.-6 p.m. Tue., Fri.; 8 a.m.-3 p.m. Mon., Thu.; 8-9 a.m. Tue., Fri. for seniors and vulnerable.
Hy-Vee: Store hours 8 a.m.-8 p.m. daily; senior shopping, 7-8 a.m.; reusable bags no longer accepted; starting April 2, Aisles Online time slots reserved for age 60 and older, expectant mothers, those with underlying health conditions, 7-8 a.m. daily, pharmacies open same time; free delivery to high-risk customers via DoorDash, use promo code SPECIALDELIVERY. 
Jewel: Senior hours, 7-9 a.m. Tues., Thur.
Kroger: stores open until 9 p.m.
Meijer: store hours 8 a.m.-10 p.m. daily; seniors and those with chronic health conditions, 7-8 a.m. Tue., Thur.; essential service workers, including medical, law enforcement and first responders, 7-8 a.m. Mon., Wed.
Sam's Club: store hours 9 a.m.-8 p.m. Mon.-Sat., 10 a.m.-6 p.m. Sun.
Schnucks: store hours 6 a.m.-10 p.m. daily; senior shopping, 6-7 a.m.; pharmacies, 6 a.m.-6 p.m. Mon., Thur., first hour reserved for seniors and vulnerable.
Target: Stores close 9 p.m. daily; first hour of shopping on Wednesdays reserved for vulnerable guests.
Walgreen's: Senior/vulnerable shopping, 8-9 a.m. Tue.
Walmart: reduced hours open 7 a.m. to 8:30 p.m.
Travel
Amtrak: Chicago-St. Louis corridor service reduced to three daily round-trips, including Lincoln Service and Texas Eagle trains.
Connect Transit: Bus service routes and hours curtailed, boarding process changed. Redbird Express serving the Illinois State University campus area has been discontinued.
Faith
Catholic Diocese of Peoria: Suspension of public worship extended through Easter Sunday. Beginning with Palm Sunday and continuing through Easter Sunday, Holy Week events will be streamed live through the diocesan website: www.cdop.org. 
Centennial Christian Church (Disciples of Christ), 1319 E. Grove St., Bloomington: worship, meetings and activities canceled.
Christian Faith Center, 502 W. Front St., Bloomington: no live meetings; Facebook Live ministry Sunday at noon.
Church of Christ Uniting, Lexington: canceled until April 5.
Eastview Christian Churches, Bloomington-Normal: schedule on week-to-week basis
First Christian Church, Bloomington: schedule on week-to-week basis
Journey Church, Normal: family-meeting style service
LeRoy First United Presbyterian Church: suspending all in-person church-sponsored activities; worship service videos posted weekly on Facebook; distribution of Nelson Chicken fundraising dinners on April 6 will continue as planned.
Second Presbyterian Church, Bloomington: "drive-in" worship, south entry parking lot (Jefferson Street) in cars around 9:45 a.m. for 10 a.m. Sunday services; mailboxes at each entry will contain bulletin; bathrooms available if needed; services also streamed online at secondpres.com.
Support services
Advocate BroMenn Adult Day Services: closed
DeWitt County Friendship Senior Center; closed
Faith in Action (McLean County): services remain available but adjusted for social distancing.
Free Living with Diabetes support group; 6:30 p.m. April 14 meeting at OSF HealthCare Medical Group-College Avenue, Bloomington, canceled.
Illinois Prairie Community Foundation: Drake Zimmerman and Jan Elfline Fund will match first $25,000 raised through emergency fund. Send check to IPCF, 915 E. Washington St., Ste. 2, Bloomington, IL 61701 (write COVID-19 Response Fund on memo line).
LIFE Center for Independent Living; closed.
Mid Central Community Action: offices in Bloomington and Pontiac closed; Mayors Manor guests restricted; Neville House and Countering Domestic Violence Services remain operational.
Prairie State Legal Services: Offices closed. Call your attorney about phone or video meetings.
The Salvation Army of McLean County: Safe Harbor Shelter and food pantry remain open; shelter residents screened for COVID-19 symptoms; volunteers no longer serving food; new pantry hours, 1-4 p.m. Mondays; donations accepted at sabloomington.org.
Concerned about COVID-19?
Sign up now to get the most recent coronavirus headlines and other important local and national news sent to your email inbox daily.