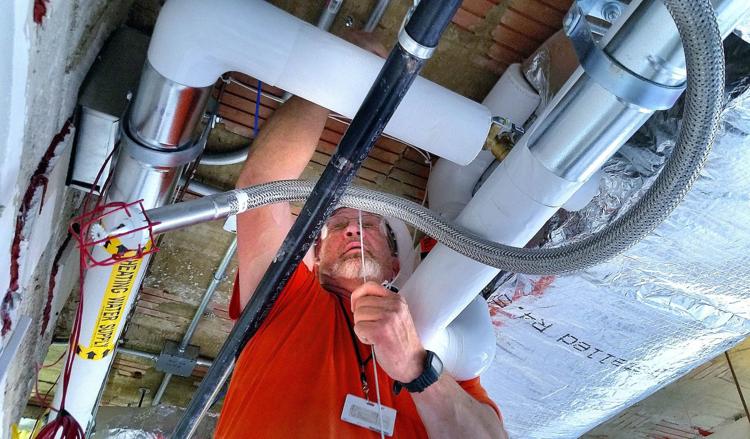 STREATOR — A new model of rural health care is developing in Streator, one renovation and one initiative at a time.
"Change is tough," said Jack Dzuris, executive director of the Streator Chamber of Commerce. "Not everyone sees change as positive. But overall, the public sees this as a positive. Everything OSF has promised to do, they've stuck with it."
Center for Health includes a 24/7 emergency center, rehabilitation services, diagnostic imaging, lab services, primary and specialty physician offices, occupational health and community education. The Center for Health model also calls for increased collaboration with the community.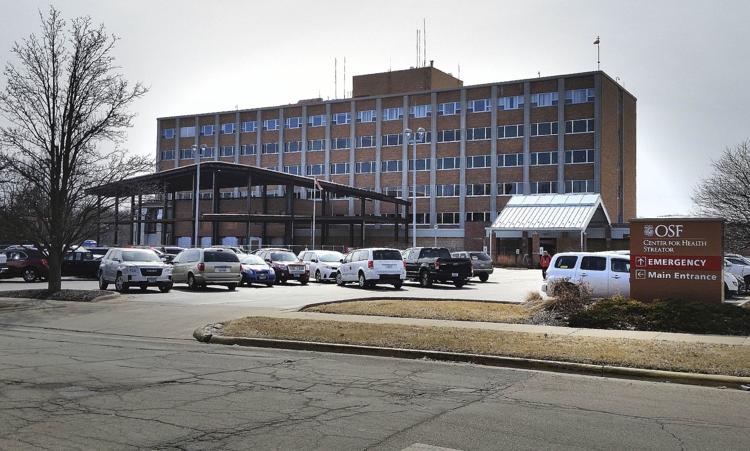 People who need inpatient care are transferred to Saint Elizabeth, to OSF HealthCare Saint James-John W. Albrecht Medical Center in Pontiac or to other hospitals.
"The rural health care pilot and the framework that we're working to develop in Streator will be crucial, not only to the sustainability and viability of the health and wellness of Streator, but for other rural communities, not only within the OSF HealthCare Ministry, but across the nation," said Don Damron, vice president of ambulatory services.
Center for Health is in the former St. Mary's Hospital building. Based on community feedback, OSF decided to renovate the 1963 building rather than build new.
The $30.5 million renovation project began in 2017 and is scheduled to wrap up this fall. During construction, some services have been temporarily relocated within the building.
"Overall, we're pleased with the project and how it's going," Damron said during a recent hard-hat tour of Center of Health construction areas. "There are always challenges when you are renovating an older facility but we think it is important to re-purpose the building rather than build new."
The renovation project includes remodeling of the:
First floor for a new entrance, education and socialization space and a technology bar; diagnostic imaging; lab; occupational health and chapel. The emergency center will remain.
Second floor for rehabilitation services and specialty clinics, such as orthopedics, general surgery and podiatry.
Fourth floor for primary care offices and tele-visit consultation with specialists.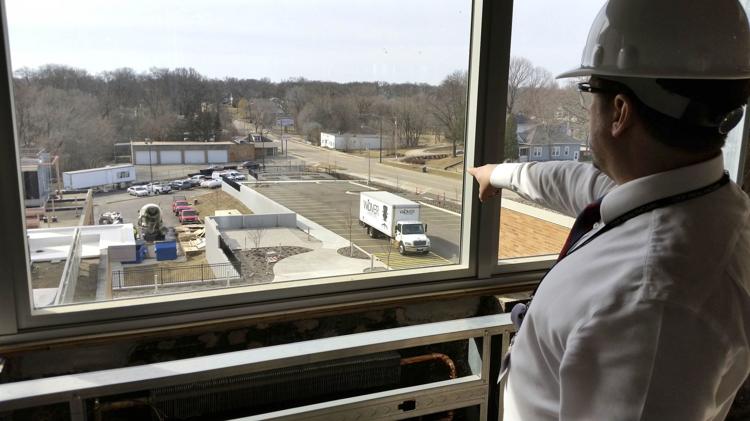 The 1914 and 1925 wings of the former hospital building were demolished in fall 2017 and are being replaced with a parking lot, community garden and new entry for community education.
The lab relocation and X-ray unit have been completed, 90 percent of the second-floor work is done and construction continues on the new entrance, Damron said.
As work continues on the new entrance and fourth floor primary care offices, second floor services for specialty clinics and rehabilitation are scheduled to open April 1, he said.
First floor diagnostics will open next, followed by fourth floor services in late spring or early summer, Damron said.
The entire project should be complete in the fall, when minor revisions of emergency services and the new entrance and community education space are complete and the relocated chapel opens.
"When you walk into the center, it will speak health and wellness and socialization," Damron said.
Meanwhile, OSF's partnerships and the development of community networks are progressing, Damron said.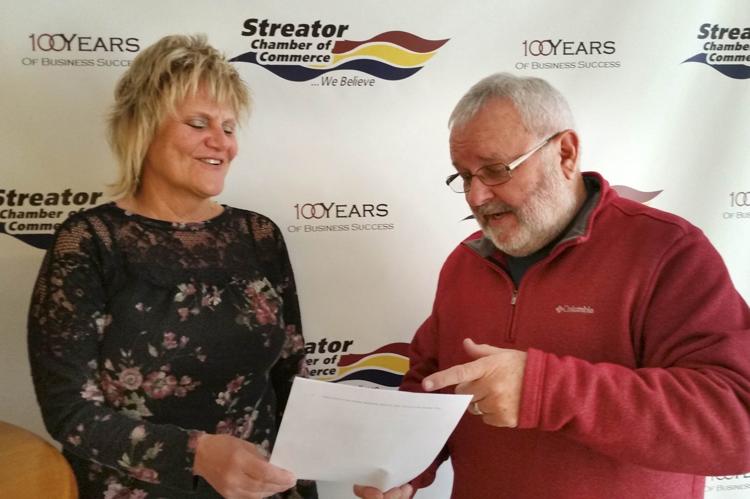 LaSalle County Health Department has opened satellite clinics for two programs on the Center for Health campus.
A mobile health unit will begin taking prevention services to rural communities in LaSalle County later this year, Damron said.
Live Well Streator was organized last summer by leaders from OSF and elsewhere in the community and continues its work to make the LaSalle County community a healthier place by focusing on initiatives to increase activity, eat healthier and avoid drugs, including opioids, said Dzuris, a member of the Live Well Streator steering committee.
"Rural health care is changing," Dzuris said. "It can't be all things to all people. OSF is making every effort to try something different."