Normal couple: Use Valentine's Day to 'invest in your marriage'
'The biggest thing of all is communication and within communication is listening'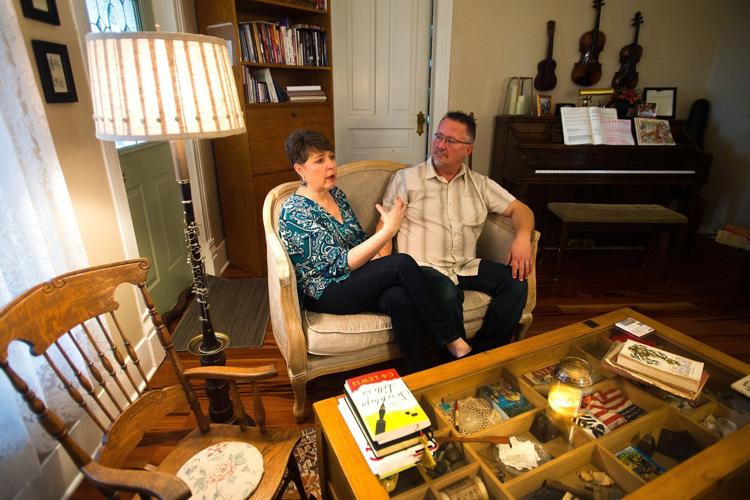 NORMAL — Mark Savage describes it as a "full-blown mid-life crisis."
Feeling emotionally disconnected from Jill, his wife of 28 years, and having ended his 20-year career as a pastor, Mark Savage found the depression that he inherited was stronger than ever.
"Life was not happening as I expected," he said. "I was incredibly frustrated and without hope and angry with everything — at life, at Jill, at me and at God."
His response was to engage in an affair that began on social media in June 2011 and ended up a physical affair. He separated from Jill in February 2012.
"It was shattering," shared Anne McClane, their oldest of five children.
The affair ended in April 2012 and Mark returned home in June 2012. But the journey to get to those points was an odyssey that continues today.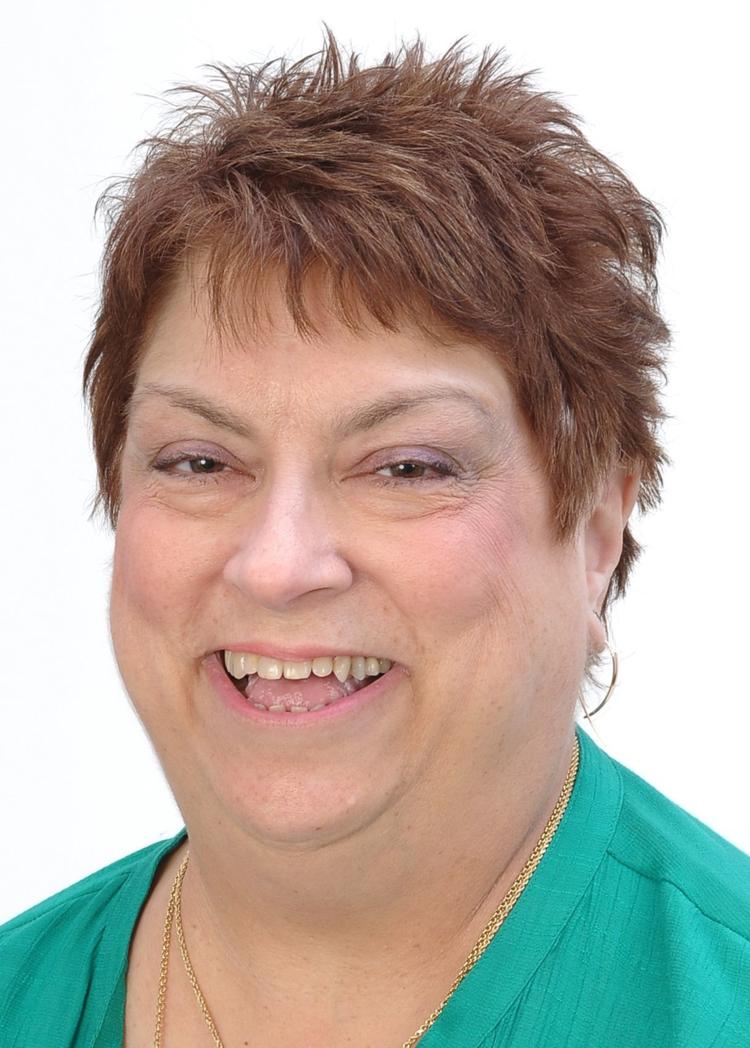 Jill and Mark Savage have shared their story in a blog series and in a "No More Perfect Marriages" book and seminars. They agreed to tell their story to The Pantagraph last week in their rural Normal home to help other couples. 
"Let Valentine's Day be a launch point for regularly investing in your marriage," said Jill Savage. "That relationship needs to be nurtured."
"The biggest thing of all is communication and within communication is listening," said Gaines, CEO of Collaborative Solutions Institute, a Bloomington-based counseling and family and divorce mediation agency. "We work with couples on how to be active listeners." 
"Some couples think they know what the other person is thinking and they think the other person knows what they are thinking," Gaines said. "If we want something, we have to use our voice and make our wants and needs known. Otherwise, we sit back and stew."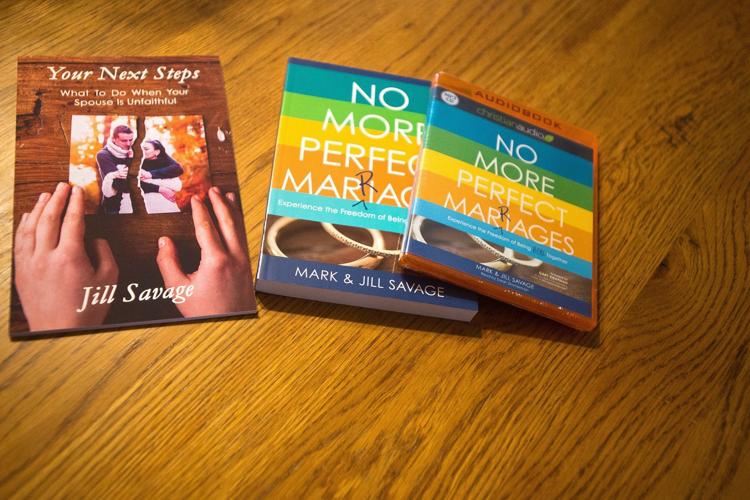 "There's a lot that can be done to save a marriage, but both people need to have their heads in the game," Gaines said. "People get so caught up in everyday activities that they forget to nurture their relationship and to take time out for each other." 
"I have people carve out 15 minutes a day to talk only about anything that is light and airy," Gaines advised. "Not bills, not the kids. Think about what you may have talked about on your first date. Think about what brought you together. Plan a day trip and get to know each other again."
Mark is 58 and Jill is 54. They have five children, ages 22 to 33.
"We've been married for 35 years — 25 years, happily," Jill said with a smile. "We're trying to normalize that marriage is hard."
Mark owns a handyman business and, together, the couple runs JAM Ministries that includes marriage coaching, seminars, a membership website for couples, speaking and writing.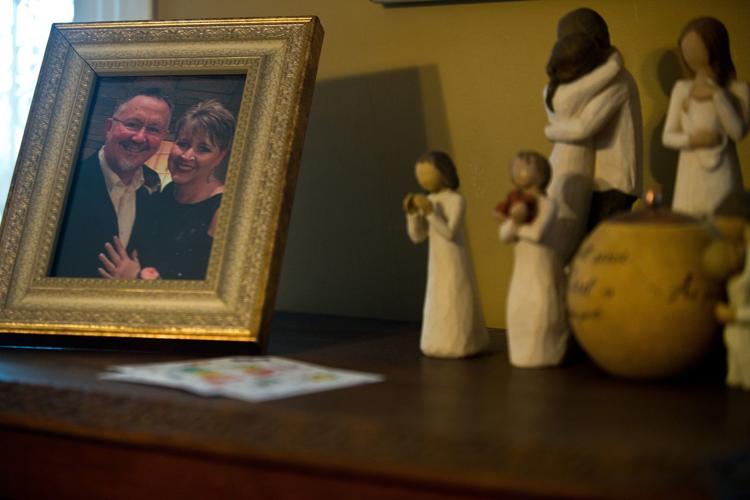 In 2011, Jill was CEO of Hearts at Home, a national organization that encourages and educates mothers. She stepped down in December 2016.
"A lot of my identity was in pastoring and being needed," he said, also admitting to "carrying baggage from my childhood that I wasn't good enough."
"A lot of couples' problems begin as unmet needs from childhood," Jill observed.
"I expected marriage and life to be different than it was," Mark said. "I lived in a state of fantasy. And the space between expectations and real life was discontentment."
"Mark is a natural feeler. I am a natural thinker," said Jill.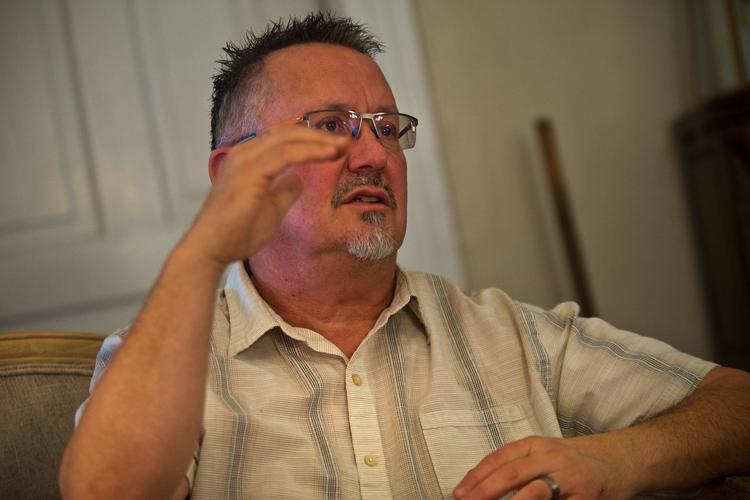 Mark longed for Jill to be more emotional and vulnerable, but didn't tell her that. Jill avoided emotion and tried to be strong.
"I could feel some distance from Mark, but I knew that marriage was hard," she said.
Without realizing it, Jill was minimizing Mark's feelings. Mark, instead of speaking up, kept quiet. Resentment grew.
"I was an avoider," Jill said. "Mark was a vacillator."
Gaines said one problem with some couples is one person treats the other like a child. "People need to communicate so they are on the same wavelength," she said.
Mark said "Depression was a thread through all of that and depression is a genetic thread in my family."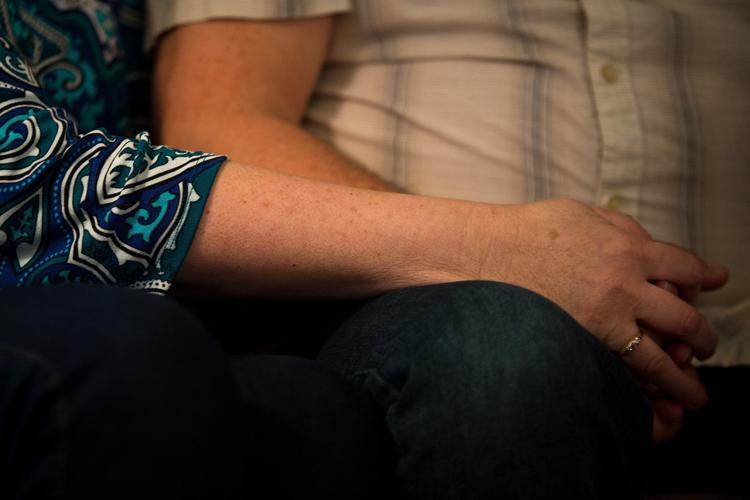 As life's disappointments collided, Mark, then 50, connected via social media with a former girlfriend.
"I chose a path that I knew was wrong, but it felt so right," he said.
Jill discovered the emotional affair. Mark said he was helping an old friend. Jill set boundaries but Mark violated them. Within a couple of months, the affair become physical.
When Jill discovered that, she called the woman and told her to never speak with her husband again. When she confronted Mark, he told her that he knew the affair was wrong but didn't want to stop it.
He told Jill and their children that he was leaving, and moved into an apartment to pursue the affair.
"My dad had been a stable force in my life and that came crumbling down in minutes," said Anne, now 33. "He told me that I would be totally fine. I told him I will never be OK with this and the rest of my siblings would not be OK with this."
Within weeks of Mark leaving, he began to experience conflict in his new relationship. He began to realize that another relationship may not be the answer and that he had unrealistic relationship expectations.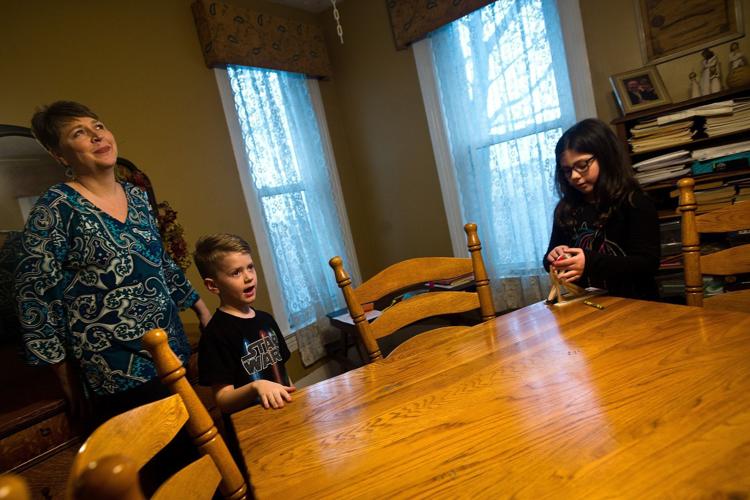 He and Jill had kept in contact, would meet for lunch from time to time and both of them kept praying. On Easter 2012, he ended the affair.
But work needed to be done — before he returned home two months later — and since then.
Mark apologized to Jill, their family and other close family members and friends and again became an active member of their lives. He answered family members' questions and didn't brush off their concerns. He asked them, and himself, for forgiveness.
"Forgiveness is a daily process," Jill said.
The couple went to marriage counseling for 18 months and agreed to no more secrets. They prayed together. Mark got on the right medication for his depression.
"We tell couples to get help — marriage counseling, marriage coaching and seminars — earlier rather than later," Jill advised.
Why did she take Mark back?
"I never felt released from the relationship," she said. "I loved him. I knew that if he could get to the heart of it (his problems), we could make it."
"If it's worth having, it's worth working for," Gaines said.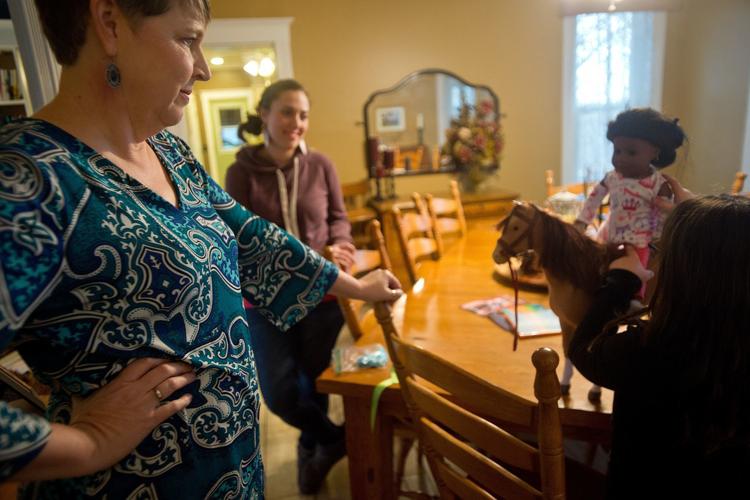 Mark learned to be more assertive, to share his thoughts and feelings, to regain respect for Jill's strength and to revise his marriage expectations. He recognized that he is loved and he regained love for Jill, God and himself. Jill learned to be more respectful and responsive to Mark's needs, to be more empathetic and to show her emotions and vulnerability.
"It took a year and a half to two years to rebuild trust," Anne said.
"I felt the gap closing," Jill said. "Our relationship is tighter, honest, genuine."
"I get contentment, peace, assurance, strength, commitment and genuine loving responses from Jill," Mark said.
"They are not alone," Anne said. "And there is hope."
Contact Paul Swiech at (309) 820-3275. Follow him on Twitter: @pg_swiech