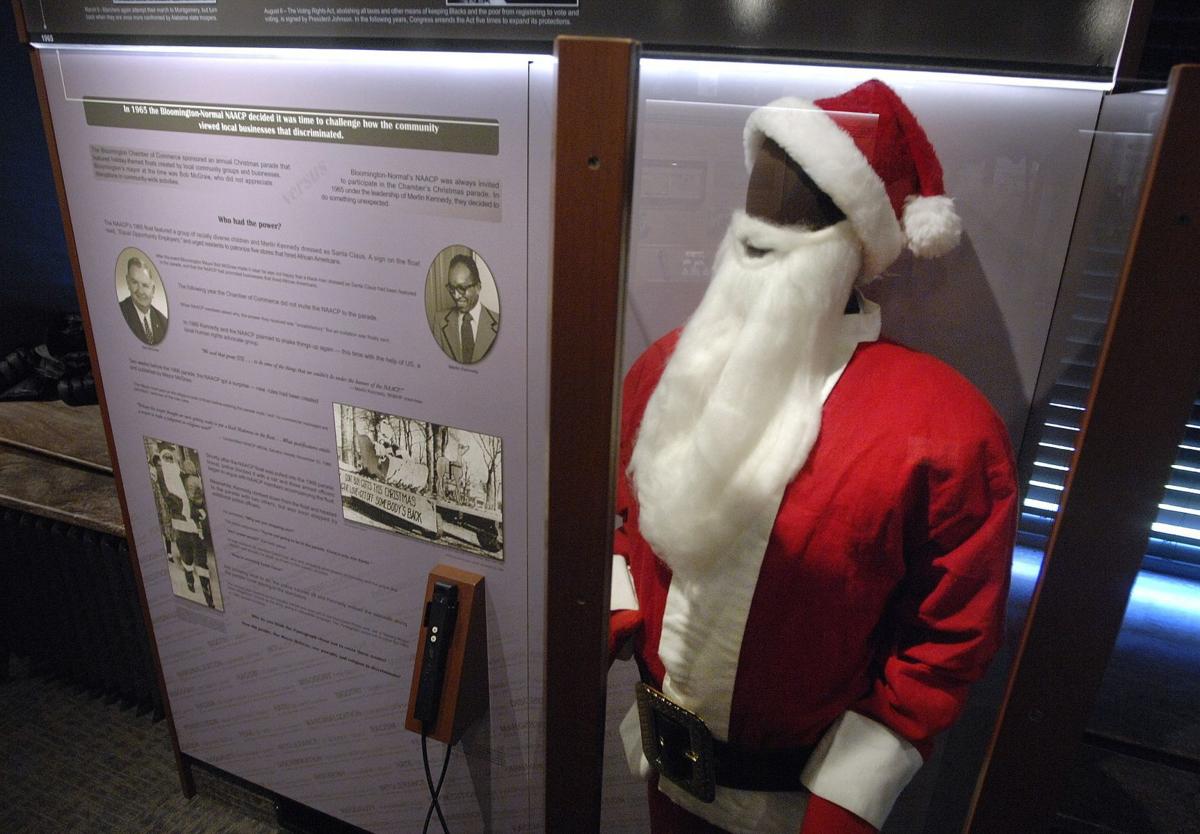 NORMAL — "Mr. Merlin Kennedy Weekend" will be celebrated Dec. 14-15 by the Bloomington-Normal Branch of the NAACP in collaboration with Normal Uptown Partners.
Kennedy, who died Oct. 18, was a civil rights icon remembered for walking the entire route of the 1966 Twin Cities Christmas parade dressed as the community's first black Santa. He made the walk in spite of the threat of arrest for doing so.
You have free articles remaining.
In honor of Kennedy's legacy, Black Santa will be on duty at Santa's Station in Uptown Normal from 11 a.m. to 4 p.m. Dec. 14 and noon to 3 p.m. Dec. 15.
Kennedy, of Bloomington, was "a community icon, and he courageously fought for racial and social justices," said  NAACP president Linda Foster.