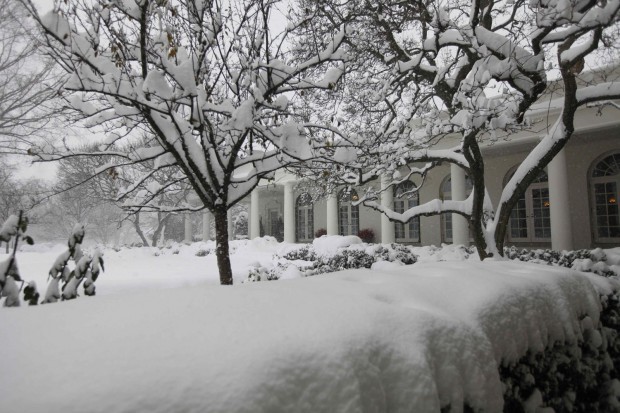 WASHINGTON, D.C. -- Now that's the kind of storm a Chicagoan can love.
As a blizzard blanketed the capital, President Barack Obama called reporters to the White House to discuss health care and climate change. But the weather came first.
He cited his Windy City roots and said it finally was starting to feel like home. He said he was sorry for dragging reporters out into the storm that was predicted to dump up to 20 inches of snow across the region.
In January, a storm gave Obama a chance to rib his new hometown on its winter weather wimpiness..
His daughters' school was closed because of "some ice," and he said they pointed out that in Chicago, school never is canceled. He suggested applying "some flinty Chicago toughness" to Washington.