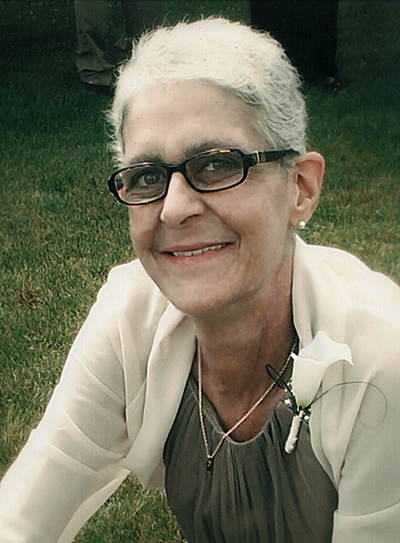 BLOOMINGTON — Debra Ann "Debby" Morgan, 52, Bloomington, passed away Tuesday (Nov. 19, 2013) at her home after a long battle with cancer.
She was born Jan. 18, 1961, in Normal, daughter of James and Alice Burkart Salmon. She married Ricky "Rick" Morgan on July 25, 1987, in Towanda.
Debby worked for District 87 for more than 15 years as a supervisor and a hall monitor. She also worked as a caregiver for her mother-in-law, Opal Morgan.
She was a jokester who enjoyed making everyone laugh and smile. Debby loved gardening, fishing, relaxing at the beach and spending time with her family and friends.
You have free articles remaining.
Debby was a kind, loving daughter, wife, mother, sister and friend. She will be missed by all who knew her.
Survivors include her daughter, Jessica (Travis) Moore, Pekin; one sister, Brenda (Joe) Kerner, Kappa; one brother, Dale (Judy) Salmon, Mount Washington, Ky.; five stepsiblings; grandmother, Henrietta Burkart, Mendota; father, James (Dorothy) Salmon, Bloomington; grandchildren, Tori and Ethan; three nieces, Bridget (Derek) Johnson, Savannah, Ga.; Kaycee Salmon, Mount Washington, Ky.; and Kelly Kerner, Pooler, Ga.; one great-niece, Adelyn Claire; boyfriend, Rick Prather, Bloomington; special friend, Eraina Miller, Bloomington; and a host of aunts, uncles, stepnieces, stepnephews, cousins and friends.
She was preceded in death by her mother, Alice; grandfathers, Elmer Burkart and Freeland Salmon; grandmother, Velta Salmon; and husband, Rick Morgan.
Visitation will be from 1:30 p.m. until the 2:30 p.m. service Saturday at East Lawn Funeral Home, Bloomington. Interment will be at East Lawn Memorial Gardens, Bloomington. The Rev. Jim Rutherford will officiate.
Memorials may be made to the Humane Society of Central Illinois, 423 N. Kays Drive, Normal, IL 61761; Advocate Hospice, 1304 Franklin Ave., Normal, IL 61761; or Community Cancer Center, 407 E. Vernon Ave., Normal, IL 61761.
Arrangements were entrusted to East Lawn Funeral Home, Bloomington.