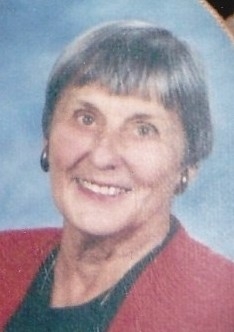 LINCOLN — Dorothy "Dot" Alice Boaden Davidson, 85, a resident of Lincoln Christian Village, Lincoln, formerly of Springfield, passed away Wednesday (Feb. 12, 2014) at St. John's Hospice, Springfield.
Dot was born Dec. 24, 1928, in Springfield, the daughter of Kenneth W. and Evaline Poor Boaden. She was preceded in death by her parents and two sisters, Susan Boaden and Judy Snodgrass.
She was a graduate of Springfield High School and had been employed at R.W. Troxell, American Savings & Loan and the Sangamon County Circuit Clerk's Office. She was a member of Westminster Presbyterian Church, Welcome Wagon and Newcomers. She was a master bridge player and teacher and also enjoyed reading and traveling.
She is survived by her daughters, L. Gay (Rod Wedekind) Davidson, Springfield, and Jill Ludwig, Minonk; her son, John (Kelley) Davidson, Springfield; grandsons, Jacob Davidson and David Ludwig; and great-granddaughters, Bradley Marie Ludwig and Alayna Denise Ludwig.
Friends may call from 1 to 3 p.m. Saturday at Boardman-Smith Funeral Chapel, Springfield. The memorial service will follow at 3 p.m. at the funeral chapel, with the Rev. Ryan Edgecomb officiating. Memorials may be made to the Alzheimer's Association.