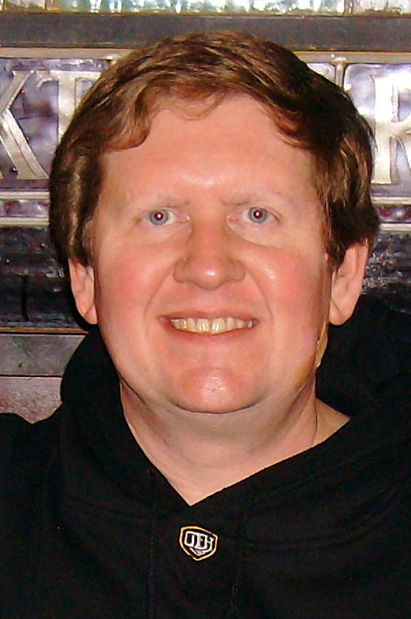 DELAVAN -- Kevin J. Wilson, 52, of Delavan, passed away at 3:34 a.m. Sunday (Feb. 23 2014) at OSF Richard L. Owens Hospice Home in Peoria after a 28-month, courageous battle with cancer.
He was born Oct. 5, 1961, in Phoenix, Ariz., to Donald R. "Duck" and Marlene K. Fieldman Wilson. He married Lee Ann Pittenger on Oct. 1, 1994, in Morton, and she survives.
Also surviving are his mother, Marlene Wilson, Morton; father-in-law, James Pittenger, Morton; one sister-in-law, Peggy (Dean) Penovich, Plant City, Fla.; one nephew, Jacob (Jessica) Penovich, St. Petersburg, Fla.; one niece, Paige (Luke) White, Riverview, Fla.; two great-nephews, Weston and Emmett White, Riverview, Fla.; and many aunts, uncles and cousins.
He was preceded in death by his father.
He worked at Morton Metalcraft for 27 years. He last worked at J-Tech Industries in East Peoria in August 2011.
He was an avid Blackhawk fan, and loved animals and had a passion for animal rescue.
He was a member of St. Peter's Lutheran Church in Emden, where his funeral will be at 11 a.m. Friday. The Rev. John Schurter will officiate. Visitation will be from 5 to 7 p.m. Thursday at Davis Mortuary in Delavan and from 10 to 10:45 a.m. Friday at the church. Cremation will accorded following the service. Burial will be at Prairie Rest Cemetery in Delavan at a later date.
Memorials may be made to St. Peter's Lutheran Church in Emden or Rescued Heart Animal Hospital, 3521 Broadway Road, Pekin, IL 61554.