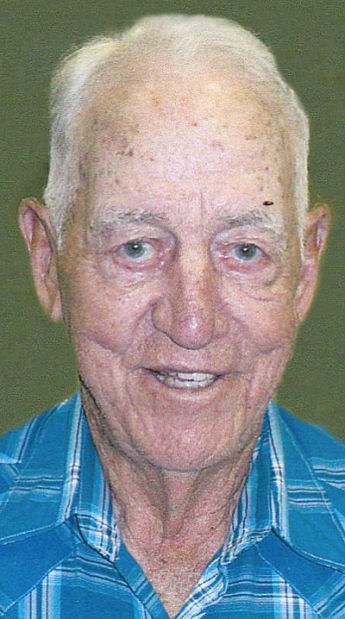 CLINTON — Marlin M. "Bill" Snodgrass, 95, of Clinton, formerly of Nixa, Mo., passed away at 11:50 p.m. Saturday (Nov. 9, 2013) at Dr. John Warner Hospital, Clinton.
His service will be at 11 a.m. Thursday at Calvert Funeral Home, Clinton, with clergyman Greg Taylor officiating. Interment will be at Oak Park Cemetery, Clinton. Visitation will be from 10 to 11 a.m. Thursday at the funeral home.
Memorials may be made to Manor Court, Clinton.
He was born July 19, 1918, in Stone County, Mo., son of Newton L. Snodgrass and Martha Ellen Steele. He married Ethel Leo Hutchison on Nov. 15, 1938; she survives in Clinton.
You have free articles remaining.
Also surviving are his twin sons, Larry (Janet) Snodgrass, Heyworth, and Terry Snodgrass, Atwood; four grandchildren, Eric Snodgrass and Eron (Cheryl) Snodgrass, both of Heyworth; Kevin (Melissa) Snodgrass, Atwood and Korey Snodgrass, both of Atwood; five great-grandchildren, Erika, Blake, Sara, Carter and Cady Snodgrass; sisters, Bonnie Jenkins, Hamilton, and Ethel Carney, Monticello; brothers, Starlin Snodgrass, Mattoon; Earl Snodgrass, Brundidge, Ala.; and Cleve Snodgrass, New London, Mo.
He was preceded in death by his parents; one son, Marlin Leo Snodgrass; brothers, Ernest, Aulden and Dean; and sister, Mae Hammond.
Bill farmed in DeLand from 1938 to 1961 and in Farber, Mo., from 1961 in 1984.
Everyone enjoyed his company because he always had a story to tell. His love and dedication for his family will be missed.