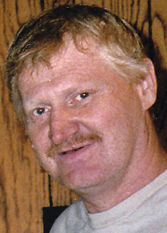 BLOOMINGTON — Martin Thomas "Marty" Carr, 53, Bloomington, passed away at 7:30 p.m. Sunday (Dec. 1, 2013) at his residence.
His funeral will be at 11 a.m. Monday at Calvert & Metzler Memorial Home, Bloomington. His brother-in-law, Craig Gates, will officiate. Burial will be in Park Hill Cemetery, Bloomington. Visitation will be from 10 to 11 a.m. Monday at the memorial home. The family suggests memorials be made to a charity of donor's choice.
Marty was born Jan. 14, 1960, in Bloomington, the son of Guy R. and Doris Thomas Carr.
Surviving are one sister, Pamela "Pam" (Craig) Gates, Bloomington; and two brothers, Mark (Ruth) Carr, Pinson, Tenn., and Rick (Rene) Carr, Austin, Texas.
He was preceded in death by his parents.
Marty formerly worked at The Pantagraph for many years until his retirement. He was an avid St. Louis Cardinals fan and he enjoyed fishing. Marty was a very generous and compassionate man.