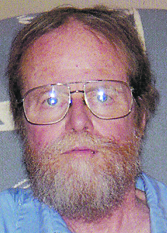 NORMAL — Michael Duane Kraft, 63, Normal, passed away at 9:40 p.m. Wednesday (Aug. 22, 2012) at his residence with his family by his side.
His memorial service will be at 10 a.m. Monday at Calvert & Metzler Memorial Home, Bloomington. The Rev. Kathy Otto will officiate. Inurnment will be at East Lawn Memorial Gardens, Bloomington, with military rites accorded by the Bloomington-Normal American Legion Honor Guard. His visitation will be from 3 to 6 p.m. Sunday at the memorial home. The family suggests memorials be made to the Community Cancer Center, Normal.
Mike was born April 1, 1949, in Bloomington, the son of Ralph and Virginia A. Norvell Kraft Jr. He married Sharon M. Gibson on Jan. 29, 1987, in Peoria. She survives.
Also surviving are his mother, Virginia A. Kraft, Normal; four children, Daniel (Tammy) Feezor, Towanda; Kimberly (Garry) Kindred, Parker, Colo.; Michelle (Tracy) Williams, Bloomington; and Timothy (Michelle) Feezor, Normal; six grandchildren; brother, Tab (Nancy) Kraft, Bloomington; and nephew, Alex Kraft, Bloomington.
He was preceded in death by his father.
Mike graduated from Bloomington High School. He worked at Eureka Williams until his retirement. He was an avid Harley rider. Mike enjoyed spending time with his family, friends and grandkids. He enjoyed taking care of his vehicles and spending time in his garage with his friends when they came to visit. He was an avid Beatles fan. He enjoyed the companionship of his dog, McCartney. Mike had served in the U.S. Air Force during the Vietnam War.