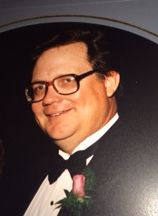 McNABB — Robert "Bob" V. Mekley, 62, of McNabb, died Wednesday (Feb. 5, 2014) in McNabb.
A gathering of family and friends for a time of sharing will be from 1 to 5 p.m. Saturday at Dysart–Cofoid Funeral Chapel, Granville. Cremation rites have been accorded.
Bob was born on Jan. 29, 1952, in Spring Valley, to Howard and Mary Jane Foote Mekley. He married Kathy J. Kays on Aug. 9, 1983, in Hennepin.
He graduated from Putnam County High School, Class of 1970. He was a machinist at Sunstrand for 32 years until closing of the facility. He was maintenance man for the village of McNabb.
He enjoyed farming, hunting and running dogs. He loved spending time with his grandchildren.
Survivors include his wife, Kathy, McNabb; one stepdaughter, Kirsten (Steve) Bruso, Bloomington; two sisters, Barb (Ken) Dalenberg, Mansfield, and Judy (Danny) Bryant, Normal; three grandchildren, Dalton, Griffin and Justin; and numerous nieces and nephews.
He was preceded in death by his parents and grandparents.
Contributions may be directed to Putnam County Ambulance or Lighted Way, LaSalle.