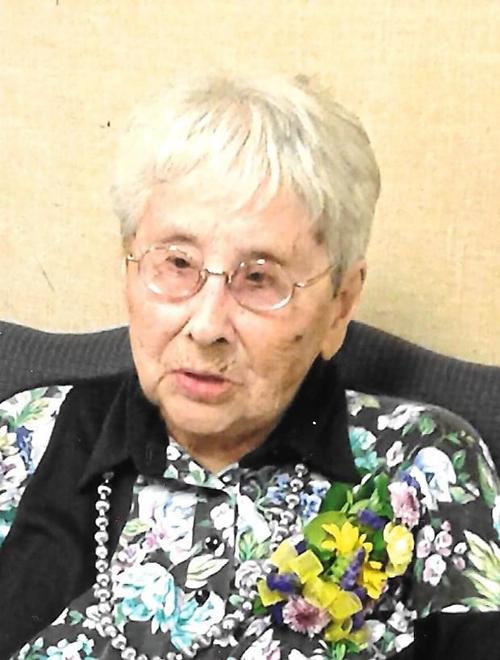 Viola Williamson, 102, of LeRoy, passed away 7:55 p.m. Sunday (Dec. 3, 2017) at LeRoy Manor.
Her graveside service will be 10 a.m. Thursday at East Lawn Memorial Gardens, Bloomington. Jeff Mayfield will officiate. There will be no visitation. Calvert-Belangee-Bruce Funeral Home, LeRoy, is in charge of arrangements.
In lieu of flowers, memorials may be made to LeRoy Peace Meal or LeRoy Emergency Ambulance Service.
You have free articles remaining.
She was born Aug. 25, 1915, in LeRoy, to Moss and Neva Hendren Shifflett Riggs. She married Howard E. Williamson on April 15, 1933, in Monticello. He passed away Oct. 17, 1992.
Survivors include one son, Wilbur (Karen) Williamson, Bloomington; two grandsons; four great-grandchildren; and several great-great-grandchildren.
She was preceded in death by her parents; one daughter, LaDonna Ruth Phillips; and three sisters.
She worked for 10 years at General Electric and was site supervisor for LeRoy Peace Meal for 10 years. She was a past member of Ruel Neal American Legion Auxiliary Unit 79.