NORMAL — Don't let the coffee shop-like appearance fool you.
The building at 211 Greenbriar Drive — near Walmart, Michaels, Portillo's and other busy retailers — is for health care.
And for coffee, water and to charge your smartphone if you need that in addition to being treated for a minor illness or injury.
OSF Urgo (urgent care for people on the go), touted by OSF HealthCare as a new type of urgent-care center, opens Dec. 11 and will be open 8 a.m. to 8 p.m. 365 days a year.
Asked about plans for that property, Fulton said "We're still in the design phase and evaluating our options."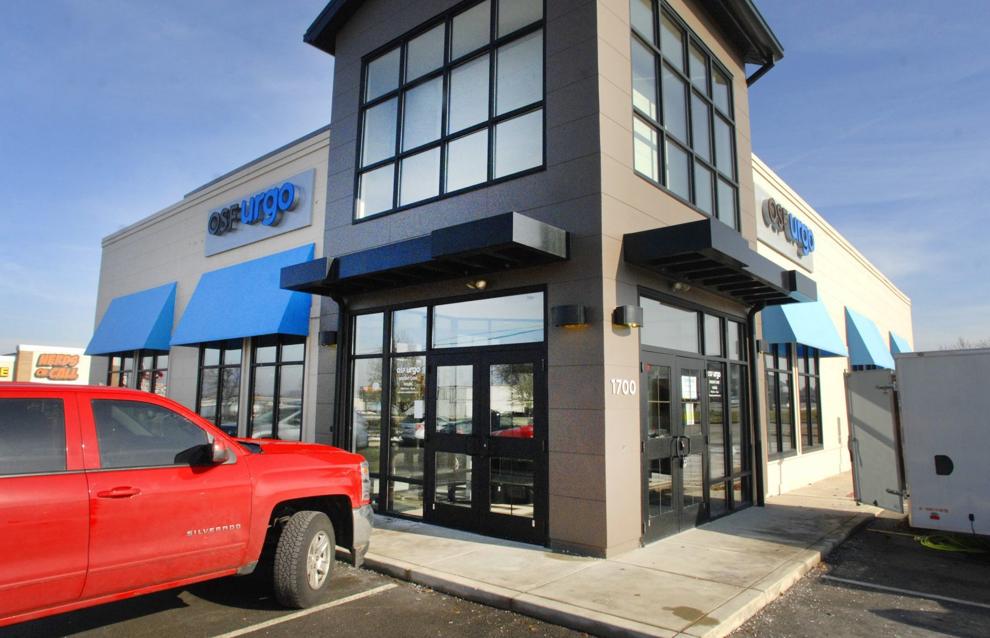 At Greenbriar, the exterior design looks like any other retailer.
"This is designed to be reflective of a coffee shop," Fulton said. "We want patients to be comfortable. We're going to get them in and out quickly so they can get on with their day."
Care guides, who are certified medical assistants or licensed practical nurses, will meet patients in the "lounge" that will include coffee, water and charging stations, said Melinda Cooling, OSF vice president of advance practice and operational lead for OSF Urgo. Care guides will take patients to what are being called exam suites because they are larger than typical exam rooms.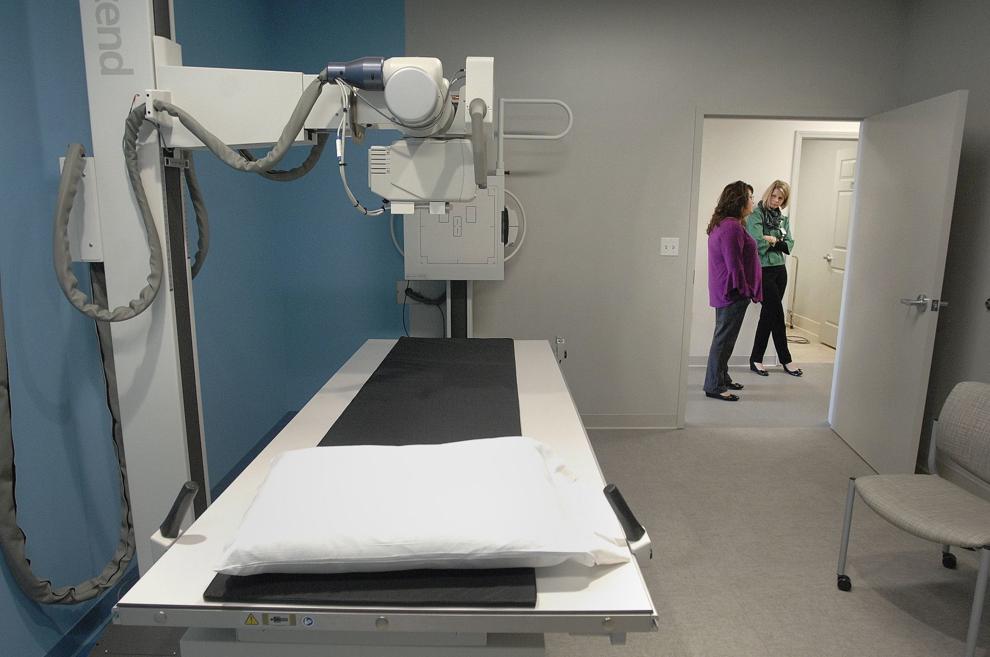 "All of the care happens in here, from registration to discharge," Cooling said in one of the exam suites. That includes getting weight and vital signs and an exam by a nurse-practitioner.
"Care guides will lead patients through the entire visit ... which will make it easier on the patient," Fulton said.
OSF Urgo is designed to appeal to busy, younger adults, so generally are located in retail centers, close to where people live, work and play, Fulton said.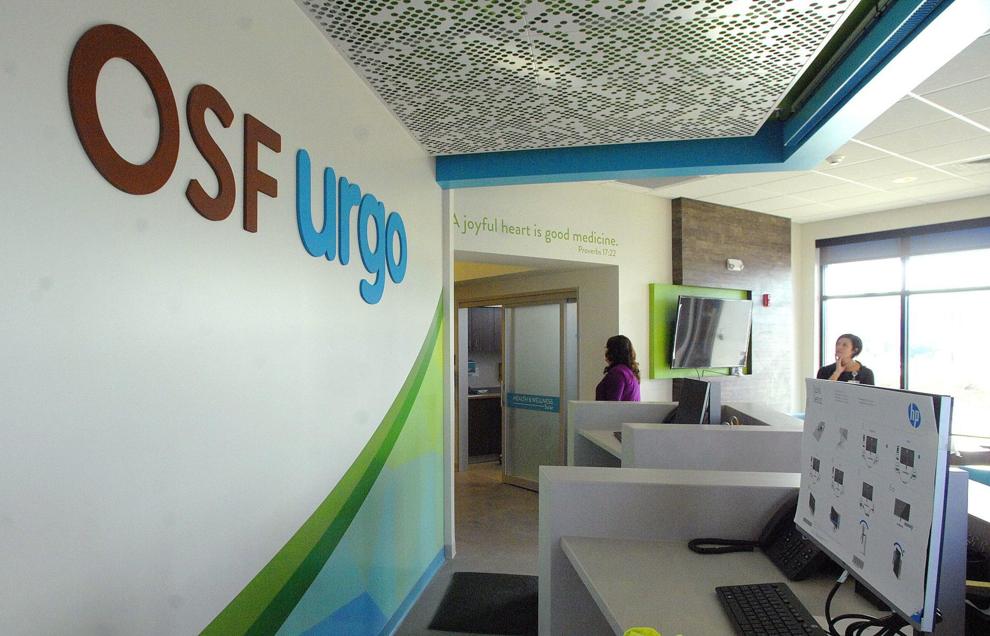 "We hope this model will attract new patients," she said.
While OSF has two Urgos in Champaign, two in the Peoria area and one in Morris, the Greenbriar location is the first for Bloomington-Normal.
The 3,600-square-foot building was a MedExpress. OSF is leasing the building but spent about $800,000 to renovate and equip the building that includes four exam suites, a suite for minor procedures such as lacerations and an X-ray room. In addition to treating colds, flu, infections, sprains, minor lacerations and fractures, Urgo staff will perform sports physicals, X-rays and provide occupational medicine such as drug testing, Fulton and Cooling said.
The location will be staffed by three or four advance practice nurses, eight care guides, a radiologic technologist and manager, Cooling said.
"Urgo is designed to be in addition to PromptCare, not in place of it," Fulton said. "We designed it to continue to build new relationships for OSF."
Contact Paul Swiech at (309) 820-3275. Follow him on Twitter: @pg_swiech