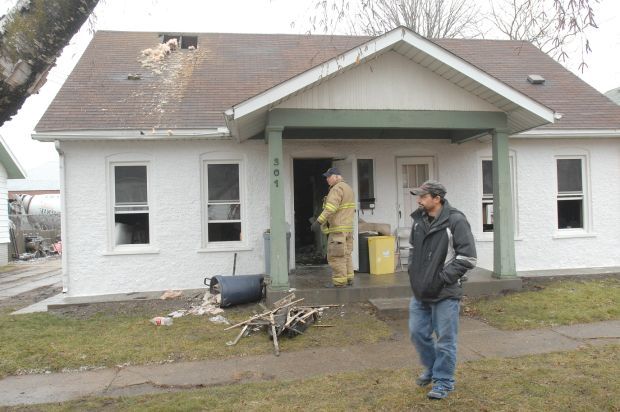 BLOOMINGTON — An overheated air compressor sparked a fire that caused approximately $25,000 damage to a Bloomington home Sunday morning, said Bloomington Deputy Fire Chief Les Siron.
Bloomington firefighters were called to 301 S. McClun St. about 10:40 a.m. Sunday and found smoke coming from the attic vents.
Firefighters forced their way into the house through the front door, Siron said. Once inside, they found a fire in a front room of the house and extinguished it quickly.
The house was vacant and undergoing renovations at the time, he said.
Firefighters remained on the scene until about 2 p.m.
The overheated air compressor was being used to operate air tools for the renovation, Simon said. The renovation was nearing completion and the entire structure sustained smoke and heat damage.
The home is owned by Cevat Karasen, who bought it only five or six months ago, he said. The home was in the process of being renovated for his brother, Cihan.
There were no injuries reported in the fire.
The Normal Fire Department was called to assist.