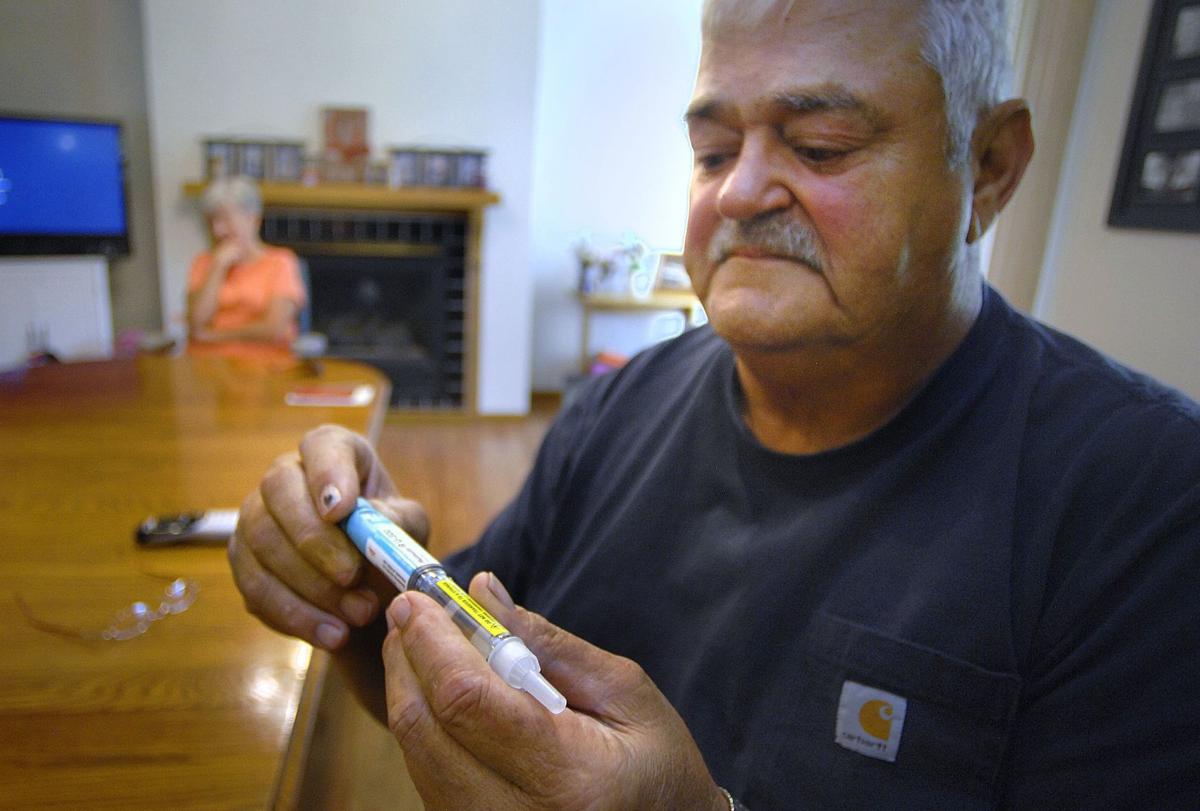 LeROY — Bob and Carol Goodlick estimate that Bob's insulin to keep his diabetes under control cost $7,000 between Jan. 1 and July 1.
Thanks to private insurance and Medicare, they paid $2,000 out of pocket.
"We're lucky enough to be able to do (afford) this," said Bob, a 73-year-old who farms southeast of Downs. "But there would have to be a lot of people who can't afford it."
"I think it's too high," Carol said of the price of insulin. "I know what we pay. There are so many people who aren't fortunate enough to have the insurance we have."
The recent discussion around the Goodlick family's kitchen table in LeRoy is a discussion that is happening around kitchen tables and offices of certified diabetes educators and doctors throughout Central Illinois, in the Illinois General Assembly and in Congress.
"Daily, I'm hearing (from patients) that the cost of managing their diabetes is increasing and not affordable," said Paige Beal, certified diabetes educator (CDE) and registered dietitian (RD) with Advocate BroMenn Medical Center in Normal.
"Last week, I saw a client who stopped taking his insulin because he couldn't afford it after there was a change in his insurance plan," Beal said. "The out-of-pocket cost was too great for him. He ended up in the emergency room because he wasn't taking his insulin."
He was treated and his fortunes improved because he now has different insurance and can afford to take his insulin again, Beal said. But not all patient stories take a positive turn.
Paula Enstrom, a CDE and RN with Sarah Bush Lincoln Health Center in Mattoon, had a type 1 diabetes patient last year who could no longer afford insulin medicine, stopped taking it and ended up in the emergency room where he received an emergency supply.
"I just had several instances this week" of patients trying to figure out how to afford their insulin, said Ginny Kerwin, CDE and RD at the Joslin Diabetes Center, an affiliate of HSHS Medical Group at HSHS St. Mary's Hospital in Decatur.
More than 30 million Americans, or 9.4 percent of the population, have diabetes, a disease in which the body doesn't produce or properly use insulin, a hormone needed to convert sugar, starches and other food into energy needed for daily life.
About one-third of people diagnosed with diabetes eventually are on insulin medicine, CDEs said.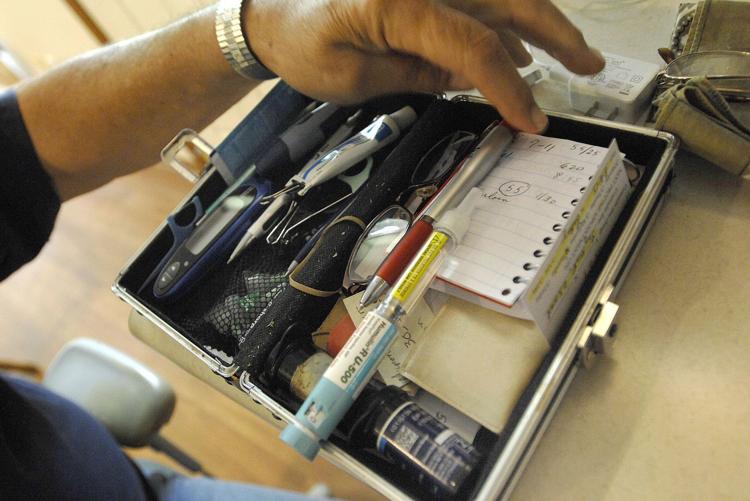 Eventually, many people with type 2 diabetes, which is diagnosed later in life, require insulin. Weight control, physical activity, improving nutrition and other medicines are tried first.
Nearly 7.5 million Americans rely on insulin but the price tripled from 2002 to 2013, said state Sen. Andy Manar, D-Bunker Hill. Beal said, from 2012 to 2017, the price increased 26 percent.
Manar has sponsored Senate Bill 667, which would cap co-payments for insulin at $100 a month, regardless of how much insulin that person takes.
"In the last 20 years or so, we've seen the price of insulin rise to outlandish levels," Manar said in a statement. "We have a responsibility as lawmakers to help get these prices under control and make this life-saving medication more available to those who need it."
Meanwhile, U.S. Sen. Dick Durbin, D-Ill., has introduced a bipartisan bill to speed approvals of lower-cost, generic insulin to help to lower costs.
You have free articles remaining.
The three primary insulin manufacturers — Eli Lilly and Company, Novo Nordisk and Sanofi — told Congress in the spring that it's not feasible to reduce list prices because drug benefit managers and insurance companies expect discounts and other price concessions that are calculated as part of the list prices, The New York Times reported. They admitted that people with high-deductible health insurance and people who are uninsured don't receive the discounts, the Times reported.
"There definitely are more diagnoses of diabetes and more patients requiring more medications, including insulin, in the past few years," Beal said.
Reasons include improved screening, a more sedentary lifestyle which means more obesity, and an aging population, Enstrom said. "Over time, the body makes less insulin," she said.
"In 2004, 5 percent of the population was diabetic nationally," Enstrom said. Now it's more than 9 percent.
Some patients who can't afford their insulin stretch it out, meaning they may take half of their prescribed doses, CDEs said.
"That puts them at risk of complications of diabetes," Schlatter said. When their blood sugar is high for long periods of time, they are at risk of heart attack, stroke, foot and leg problems that could lead to amputations, vision problems and kidney failure, CDEs said.
"We help them to make it work," Schlatter said.
For example, some patients ask their doctors whether they can be prescribed an older, cheaper insulin medicine, CDEs said. "It's effective but not as effective as newer insulin medicine," Kerwin said.
Another option is to check insulin manufacturers' websites. Many insulin manufacturers offer assistance programs for patients who qualify, CDEs said.
In addition, Eli Lilly and Company announced recently that its Insulin Lispro Injection is available for order in pharmacies for people who use Lilly's rapid-acting insulin and need a lower-cost option. The medicine has a 50 percent lower list price that its identical medicine, Humalog U-100, Lilly said.
A third option is to check with your pharmacist, CDEs said. For example, Wal-Mart sells one insulin medicine for $25 a vial, Schlatter and Enstrom said. The website www.goodrx.com allows consumers to compare prices of prescriptions from area pharmacies, Kerwin said.
Regarding the Manar legislation, Schlatter said "I'm happy we're taking any action against this price-gouging."
Wakeland said "DMH (Decatur Memorial Hospital) supports the concept of reducing the financial burden for patients who have a chronic disease such as diabetes."
Kerwin called the legislation "a good thing to look at."
Beal wasn't comfortable taking a position on the legislation but added "Any reduction in cost for the patient is helpful."
Enstrom said "I think it's what we need to do."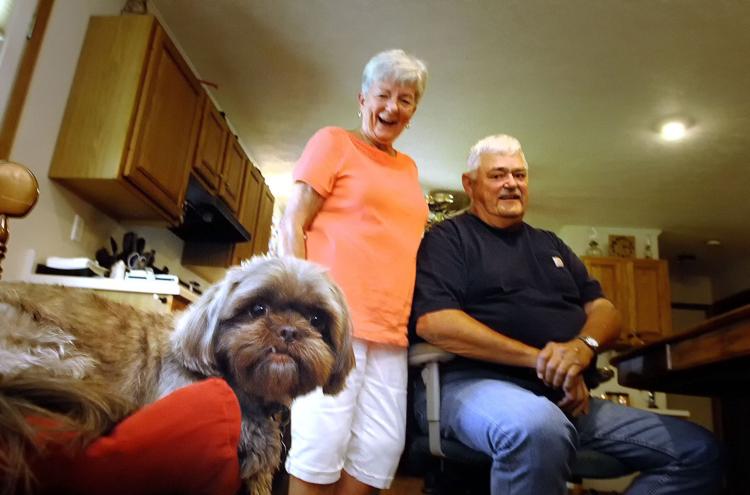 Bob Goodlick, who was diagnosed with diabetes more than 15 years ago, was able to manage it with a sensible diet and weight management for the first few years, then was prescribed medication. He has been on insulin for about five years.
He gives himself an injection of 55 units of Humulin R U-500 in the morning before breakfast and 25 units in the evening before dinner. The farmer admits it's a challenge to manage when he's in the field.
"I would say it works pretty darn good," Goodlick said of the insulin. "But I gotta be awful careful. If my blood sugar bottoms out, I feel drained."
As to the legislation, Goodlick said, "That would be nice. But I don't know how they'd get that passed."
Contact Paul Swiech at (309) 820-3275. Follow him on Twitter: @pg_swiech