BLOOMINGTON — Relatives of a man killed by gunfire in October gathered Wednesday to call for an end to the shootings that claimed nine lives locally in 2018 and to mark the first anniversary of the shooting that left 17 dead at a Florida high school.
For Dameca Kirkwood, the pain has not subsided in the 106 days since her 27-year-old son Trevonte Kirkwood was gunned down on a sidewalk on North Oak Street in Bloomington.
Kirkwood fought back tears as she recalled the phone call telling her of her son's injuries. The tears flowed as she remembered "the double whammy" of having to tell her son's 5-year-old daughter the horrific news.
To "the cowards" who killed her son, Kirkwood had a message: "You will be brought to justice." If justice is not achieved on earth, "they will meet their Maker," she said.
The event was organized by family and supporters of the Kirkwood family. 
One year ago Thursday, the nation recorded its deadliest high school shooting after a lone gunman killed 17 students and staff members at Marjory Stoneman Douglas High School in Parkland, Fla. The number of victims surpassed the 1999 massacre at a high school in Columbine, Colo.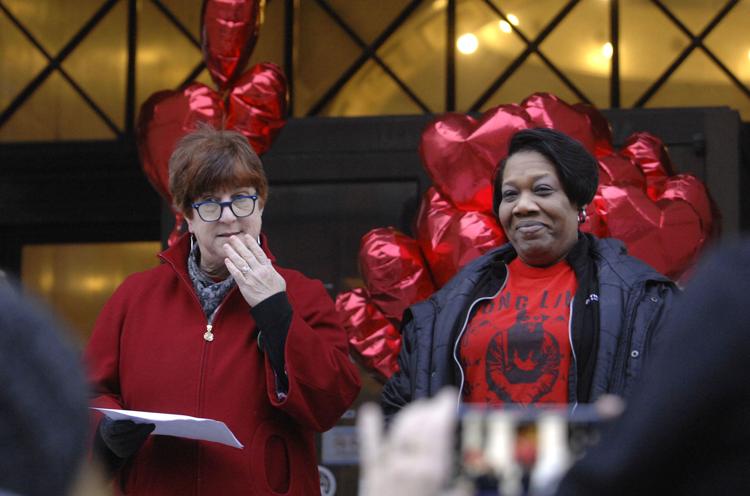 The mass shooting in Florida was the catalyst for renewed calls nationwide for changes in gun laws — many of those calls coming from new organizations and student-led campaigns.
Laurie Bell, with Moms Demand Action, said bad weather forced the group to reschedule the gathering from the Rev. Martin Luther King Jr.'s birthday. Valentine's Day and the first anniversary of the Parkland shootings seemed a fitting time to surround Dameca Kirkwood with love and support, she said.
"Only when we have justice for Trevonte can he rest in peace," said Bell.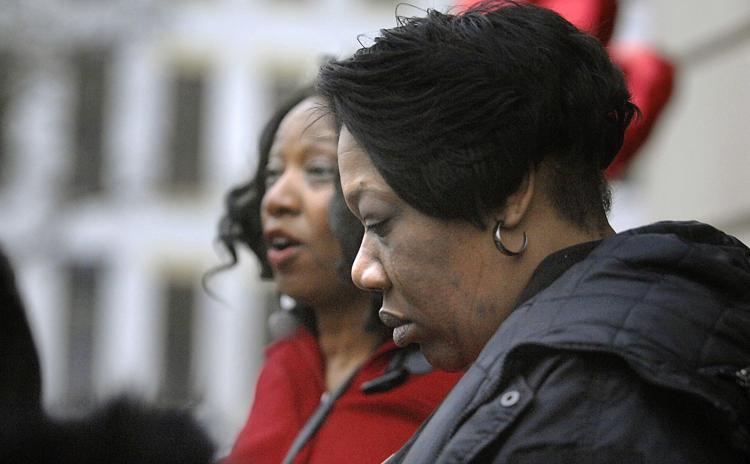 Pat Turner, a minister with Center for Hope Church and candidate for the Normal City Council, held Kirkwood's hand as she delivered her remarks "as a mom to a mom, offering love and support."
Kirkwood's death is "a call to all of us," said Turner, "to wake up, a call to realize the challenge before us, a time to really move into action in a way we've never done before."
The group released a bouquet of red, heart-shaped balloons after closing remarks from the Rev. Mollie Ward, chaplain for Advocate BroMenn Medical Center in Normal. Ward asked people to take multiple steps forward until they were huddled on the top steps, surrounding Kirkwood's mother in a group embrace.
The problem of gun violence is not limited to mass shootings in places far away from the Twin Cities, Ward reminded the crowd. Everyone is connected as neighbors and must look out for each other, she said.