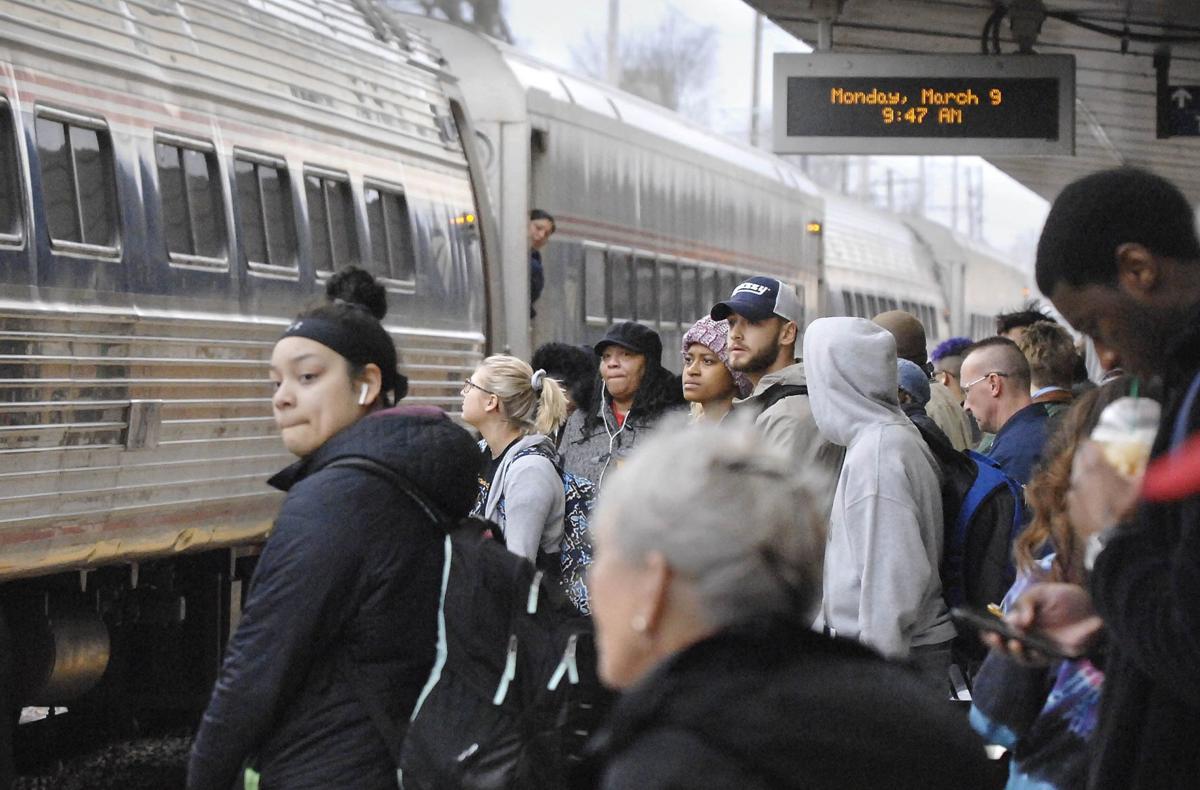 NORMAL — In the event of a pandemic, Bloomington-Normal city officials are prepared to respond.
The Normal town staff and first responders are working closely with Bloomington and McLean County emergency services in preparation to responding to the coronavirus, also known as COVID-19, said Normal City Manager Pam Reece.
The twin cities and the county have a pandemic response in place, which was drafted as far back as 2009 and updated as needed in response to new flu strains and outbreaks such as H1N1 and SARS.
"We will be totally on top of this situation," said Bloomington Mayor Tari Renner, adding the city is coordinating with other levels of government and public health officials to ensure the safety of residents.
"I've been personally in touch with other mayors and the U.S. Conference of Mayors on this issue and how we can respond moving forward," he said.
"Our paramedics know how to disinfect the ambulances and they also utilize measures to respond appropriately to protect themselves and help the patient," said Reece. "Facilities management staff is taking measures to be sure they can decontaminate public places throughout public spaces such as the children's museum."
The town has not cancelled any events or limited employee travel due to the virus.
Bloomington Communications Manager Nora Dukowitz said the city also has not taken any similar action.
"The city is monitoring the situation," she said in an email. "We are in contact with the county health department and other community agencies. At this time, we have no plans to close facilities or suspend activities. If this changes, we will notify the public appropriately."
Bloomington Public Library Director Jeanne Hamilton said there are no immediate plans to close that facility.
"We are monitoring the situation and seeking guidance from the Illinois Department of Health (IDPH) and the McLean County Health Department," said BPL Director Jeanne Hamilton.
The Normal Public Library is taking a similar approach in monitoring the situation daily and  following the health agencies' directives, NPL Director Brian Chase said.
"We always encourage our staff, if they are sick, to stay home," he added.
If the libraries need to close, Hamilton and Chase said the public will be notified in much the same manner when there is an emergency weather closing, using local radio stations, social media and posting signs on the libraries' doors.
When arriving at the scene, responders will wear eye protection, gloves and gowns and give the patient a mask to wear to limit exposure and potential contamination. These precautions are used regardless of whether or not they are responding to the coronavirus or some other type of virus, Humer said.
Once at the hospital, the patient may be taken to a room that has special measures in place, such as air circulation or other procedures to limit transmission.
"We're following the same thing," said Bloomington Fire Department spokesman Eric Davison. "The McLean County Area EMS System put out some very similar information and they are basing that off the Illinois Department of Health.
"So the whole county has basically the same information as far as making sure you have the fewest amount of EMS personnel (respond) if there is any possibility of exposure, making sure the rest of the family members are quarantined kind of in their house and that sort of thing, and just common precautions to make sure sure that we're washing and cleaning and wearing the right masks."
The Bloomington Fire Department is also checking to make sure protective masks for their emergency personnel fit properly, he added.
"Out in Washington some 15 firefighters or so were quarantined, so it's a very real thing we might have to deal with," said Davison.
"It's all about providing the best service we can to our community, but also protecting our first responders," said Bloomington Fire Chief Brian Mohr.
Contact Sierra Henry at 309-820-3234. Follow her on Twitter: @pg_sierrahenry.
Concerned about COVID-19?
Sign up now to get the most recent coronavirus headlines and other important local and national news sent to your email inbox daily.