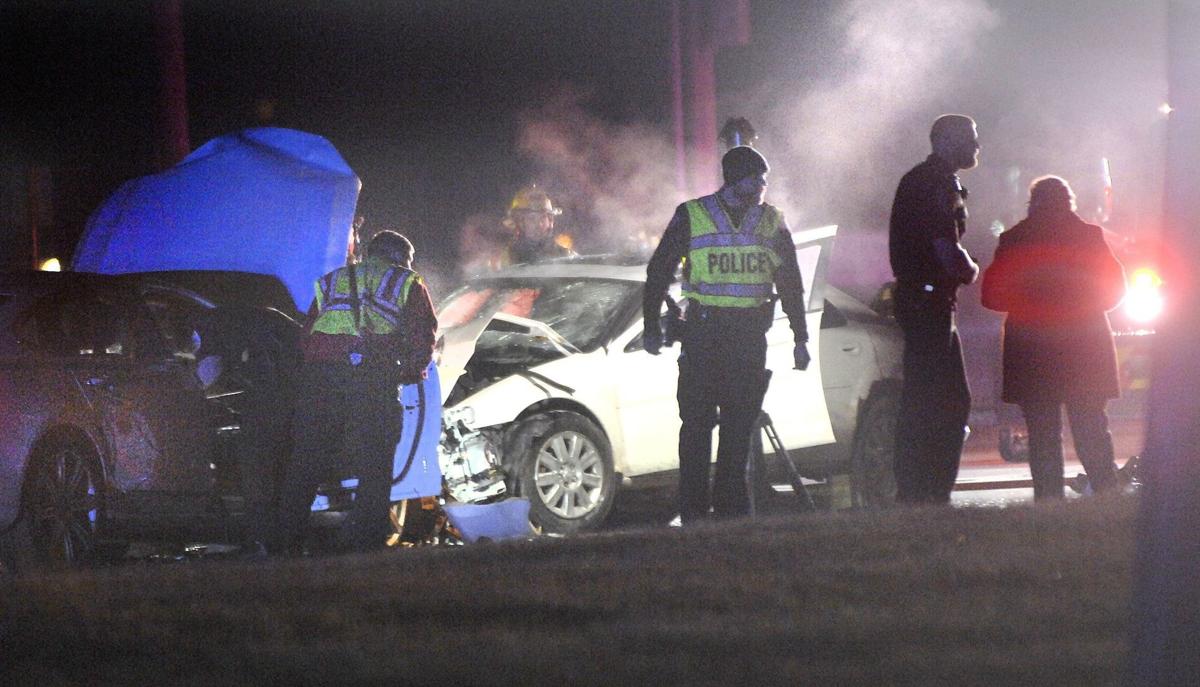 BLOOMINGTON — A 55-year-old woman died Friday night after a two-vehicle, head-on crash on Bloomington's far west side.
McLean County Coroner Kathy Yoder said her office was notified that the woman was pronounced dead at 7:21 p.m. at Advocate BroMenn Medical Center, Normal. The woman's name was withheld until next of kin can be notified, Yoder said.
An Autopsy is scheduled for Saturday, Yoder said.
The McLean County Sheriff's Department is working with Yoder on the investigation but did not release additional information late Friday.
Firefighters and police from several agencies were called about 6:45 p.m. to the scene in the 1900 block of West Washington Street, which is just east of Bloomington Heights Road.
The scene was closed to traffic until about 10 p.m. for the investigation.
Multiple victims were being triaged in a grassy area south of the accident scene. Their conditions were unknown.
Initial reports indicated at least one occupant was trapped in a burning vehicle and had to be extricated.
The car seemed to be smoking but firefighters appeared to have it under control. It was unclear if the vehicle was on fire or was leaking a cloud of coolant.
You have free articles remaining.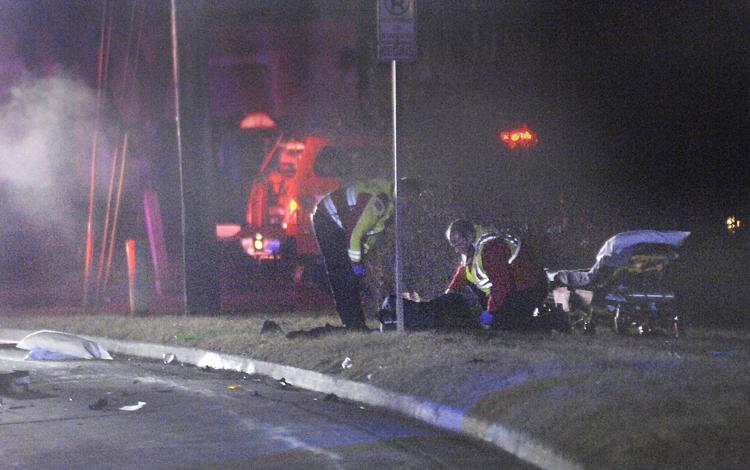 A westbound vehicle appeared to have missed the start of a curve in the road and moved into the eastbound lane and struck the other vehicle head on, said John Nord, who lives in the 2000 block of West Washington.
"I was at home and my daughter, who lives across the street, called and said there were numerous rescue vehicles at the scene of an accident about a quarter mile east of our homes," Nord said.
"I've never seen anything like it," Nord said as he stood in the darkness watching about 10 fire trucks, ambulances and other rescue vehicles respond to the crash.
Some of the passengers of the cars appeared to be standing, alert and talking with police, who were collecting information at the scene.
Odell crash ID
David L. Fairchild, 51, was pronounced dead at the scene. The crash was reported about 9 p.m. Tuesday, Livingston County Coroner Danny Watson said.
Fairchild was the sole occupant of the vehicle when it went off the road and rolled over in a field at 25418 East and 2400 North Road in Union Township.
Preliminary autopsy results were not available Friday.
This story will be updated.