BLOOMINGTON — Ernst Busse of Heyworth remembers the exact date of his motorcycle crash.
On Aug. 4, 1996, he was westbound on Illinois 9, a couple miles from Mackinaw, on his way to visit a friend.
"It was a Sunday afternoon after church," Busse recalled. "I was going up a hill. Double yellow line. A van was waiting for me to go by with its blinkers on. Then a pickup truck pulled out from behind it and took me out," badly injuring his leg.
The memories are equally vivid for Rick Makowski of Clinton, president of the Heart of Illinois chapter of the motorcycle safety group ABATE, A Brotherhood Aimed Towards Education.
"An old man came on the on-ramp and drove right over my front tire," said Makowski. "It sent me flying and tore my shoulder out. If I'd landed on my head, I'd be dead."
Despite a half dozen surgeries for Busse and two weeks in the hospital for Makowski, both lived to ride again.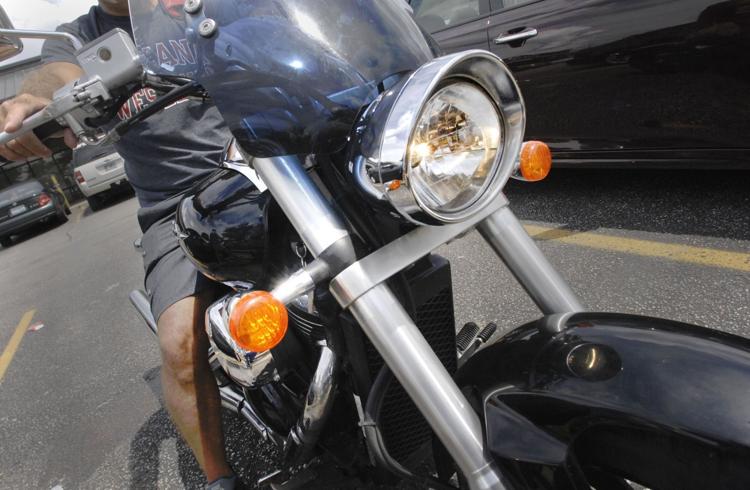 Only 3 percent of the total vehicle registrations in Illinois are motorcycles, but they account for 12 percent of traffic fatalities, according to the Illinois Department of Transportation.
Education is one way to reduce the number of accidents: Educating motorcyclists on safe habits and handling their motorcycles, plus education of motorists to, as the IDOT/ABATE campaign says, "Start seeing motorcycles."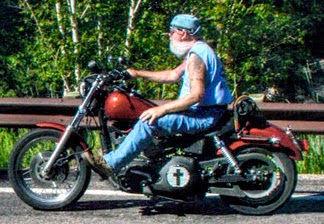 Busse said the first rule of motorcycle riding is "Ride like you are invisible. … Drivers will look right at you and not see you."
Makowski agreed, saying motorcyclists have to "expect to not be seen, expect to be cut off. … We tell people (both motorcyclists and drivers of cars and trucks), 'Look twice, save a life.' We try to stress that."
You have free articles remaining.
He said, "It used to be you just had to watch out for drunk drivers," but distracted driving is a growing problem.
Motorcyclists have to take responsibility for their own actions, too, said Erik Hanks, director of the Motorcycle Safety Program at Illinois Central College, which offers classes at 15 sites in a 38-county area, including Illinois State University in Normal and Richland Community College in Decatur.
"The majority of motorcycle accidents are single-vehicle accidents where the operator is at fault," said Hanks.
Running wide on a corner and losing control is a common cause of accidents, he said.
He recommends taking a free motorcycle safety course. The $20 registration fee is refundable after the course is completed.
You can bring your own motorcycle, but it's not required. Motorcycles and helmets are provided for the basic course, said Hanks.
"We work on everything from the basics — straight-line driving, shifting, turning, stopping — to things like emergency braking," said Hanks.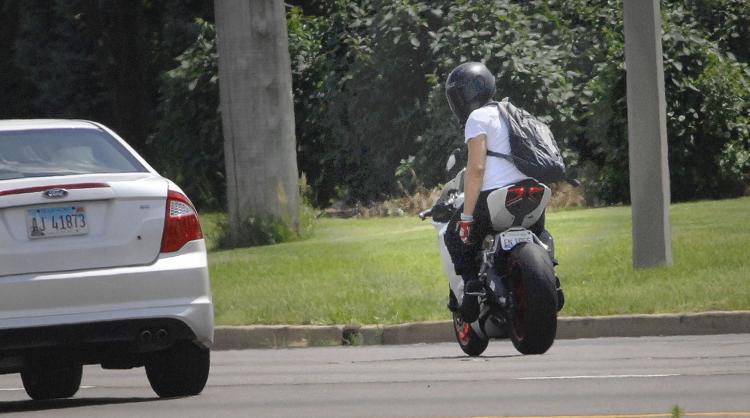 Despite their serious accidents, both Busse and Makowski continued to ride motorcycles.
"As soon as I was able to ride, I was back on the motorcycle in a sling," said Makowski.
Busse's motorcycle took almost as long to fix as his injuries. When it was ready to ride near the end of that October, Busse said, "I tied my cane on the back and rode it home."
Before the accident, he had thought of giving up riding.
"Then I crashed and thought, 'I can't quit now. I won't know if I quit because I want to or because I'm scared,'" said Busse, who rode for another 14 years.
Busse said other motorists shouldn't judge those on motorcycles by how they look or what they ride.
"I may look like your worst nightmare, but I'm someone's dad, someone's husband, someone's brother," he said. "Cut me some slack."
Contact Lenore Sobota at (309) 820-3240. Follow her on Twitter: @Pg_Sobota
"I may look like your worst nightmare, but I'm someone's dad, someone's husband, someone's brother. Cut me some slack."

Ernst Busse, motorcycle rider