NORMAL — Rivian has invested $29.4 million in its future Normal production facility in recent weeks as work progresses inside and outside the former Mitsubishi Motors North America plant to reconfigure for electric vehicle manufacturing later this year.
"2020 is going to be a significant year for Rivian, not only for construction of the vehicle but for the facility as well," Zach Dietmeier, Rivian plant communications manager, told The Pantagraph.
Among building permits issued in recent weeks for Rivian, 100 N. Rivian Motorway, has been $11.3 million to Lesco Design and Manufacturing Inc., LaGrange, Ky., for construction of a conveyance line for final assembly of the vehicle.
"It'll be done, hopefully, within the next month of so," Dietmeier said.
Another permit has been $3.4 million to River City Construction, East Peoria, for building additions.
Dietmeier explained that construction has begun on battery shops at the southeast and southwest corners of the facility.
"Our battery shop will be on site for electric vehicle manufacturing," he said.
A third permit — $14.7 million to P.J. Hoerr, Normal — is for a battery assembly and cell storage facility, he said.
"There will be more permits submitted throughout 2020 for construction and renovation throughout the facility," Dietmeier said.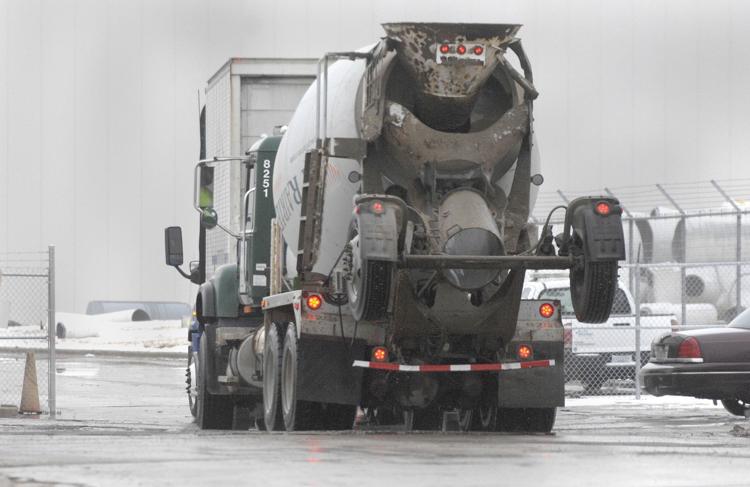 "This shows Rivian's commitment to the Bloomington-Normal community," Dietmeier said. "We are thankful for the trust and patience shown to us by the community."
"They're delivering as they promised the community," said Normal Mayor Chris Koos. "I'm thrilled they're doing this and their employment will continue to grow ... I think it's going to be good for the community."
You have free articles remaining.
Earlier in 2019, Rivian announced $700 million in funding led by Amazon, a $500 million investment by Ford and $350 million from Cox Automotive. Rivian announced in September that it was collaborating with Amazon on developing an electric delivery van.
Meanwhile, about 225 people are working at the former Mitsubishi plant.
"Our staff in Normal is primarily made up of engineers, team members and technicians," Dietmeier said. "They are leading the work in gearing up our facility for production."
Vehicle production is expected to begin in late 2020 with the R1T pickup truck. Production of the R1S sports utility vehicle will follow several months later.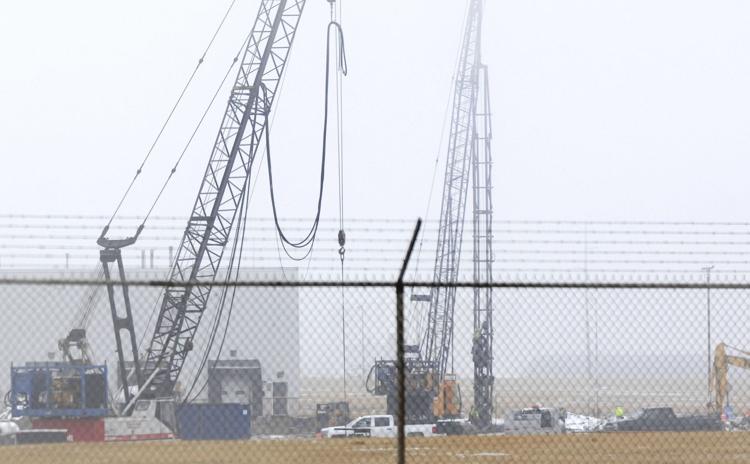 "The first vehicles will be rolling to pre-order customers in late 2020, with the majority receiving their vehicles in 2021," Dietmeier said.
"We anticipate 1,000 employees when we achieve full production within the next few years," Dietmeier said. The company must hire 500 people and invest $40.5 million in Normal by the end of 2021 to receive hundreds of thousands of dollars in local tax breaks and must hire 1,000 people locally over a decade to receive about $50 million in state income tax credits.
Recruiters are beginning to look for production employees, Dietmeier said.
Ron McInvoy — director of United Auto Workers Region 4, which covers nine Midwestern states, including Illinois — doesn't know whether former Mitsubishi production employees, who were members of UAW Local 2488, have been contacted by Rivian, but he knows that some still live in the Bloomington-Normal area.
"That's up to the (Rivian) workers themselves if they want to organize," McInvoy said. "It's the workers' choice if they become union. If they contact us, we'll work with them."
"It's good to see that the community is getting some jobs in there," McInvoy said of Rivian's growth. "We're happy to see that this is coming to fruition."
Dietmeier said "It's going to be an extremely exciting year for Central Illinois."
New wheels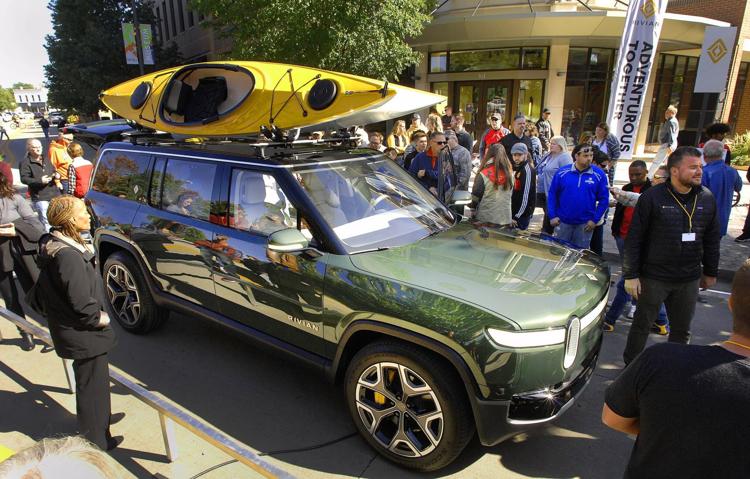 101419-blm-loc-4rivian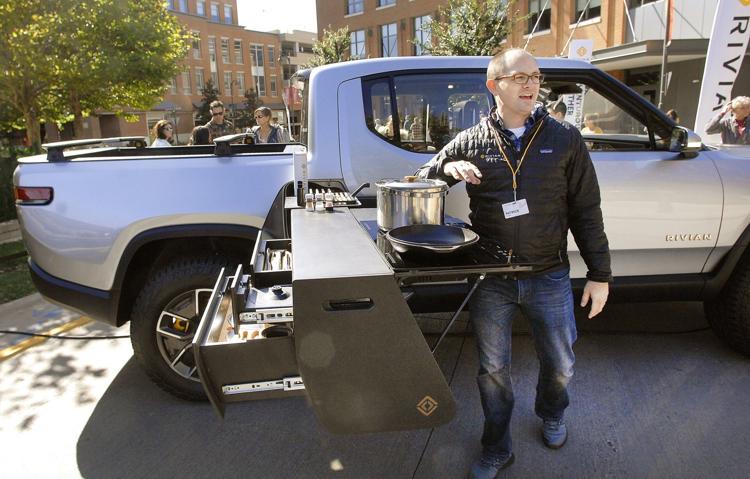 101419-blm-loc-1rivian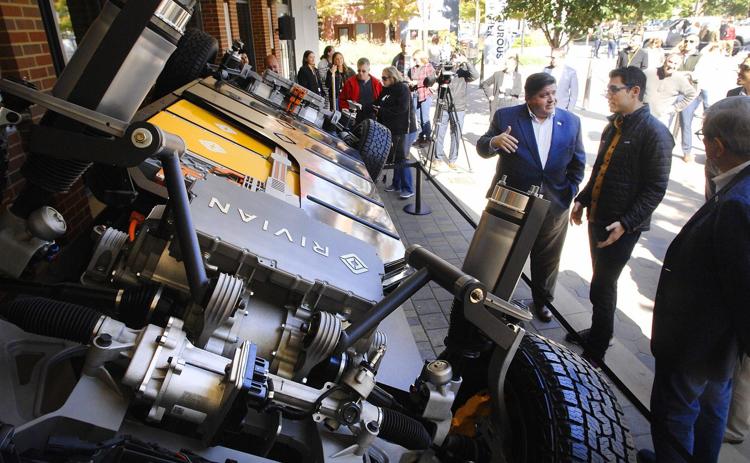 101419-blm-loc-3rivian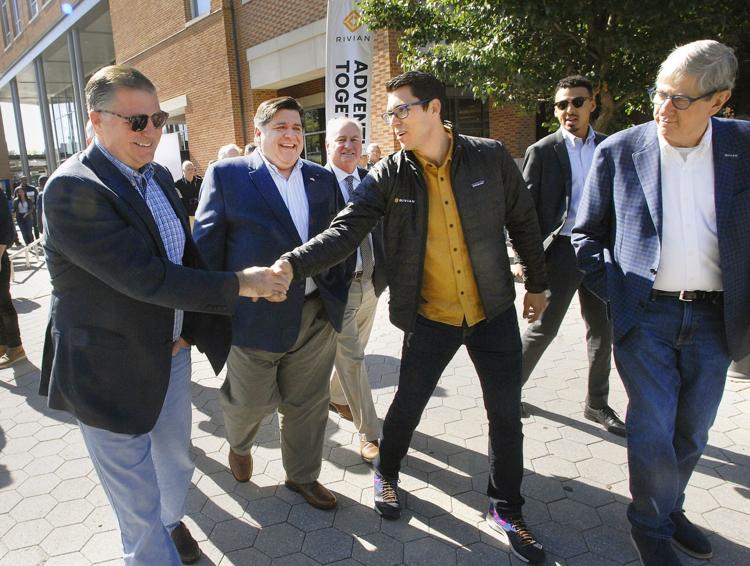 101419-blm-loc-5rivian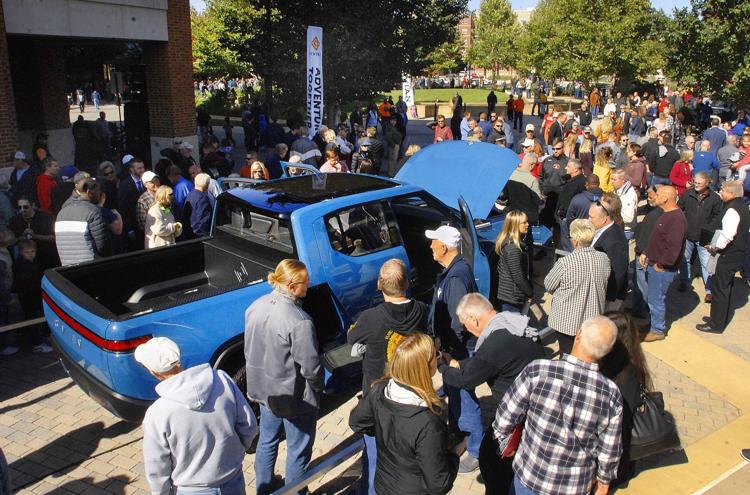 101419-blm-loc-6rivian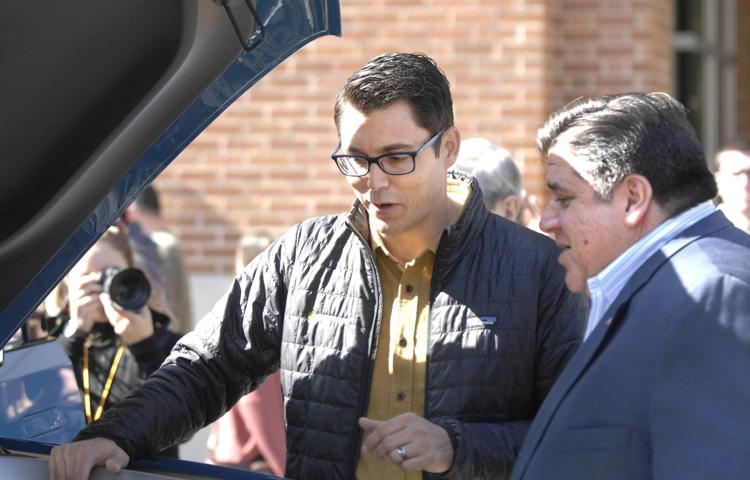 101419-blm-loc-7rivian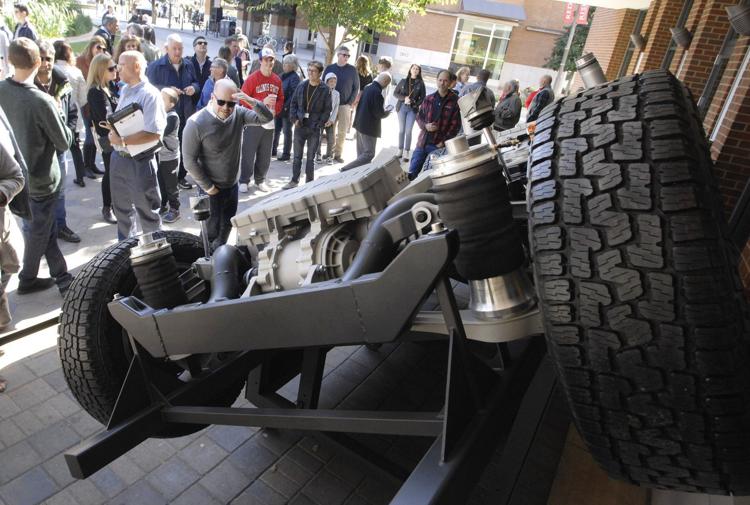 101419-blm-loc-8rivian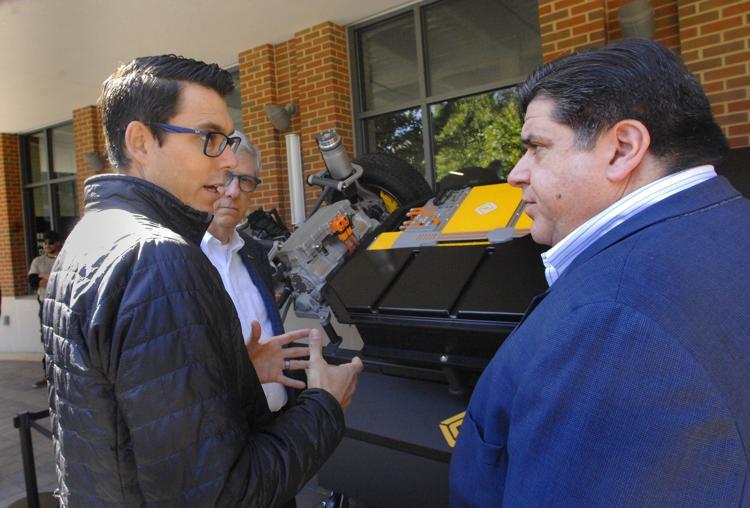 101419-blm-loc-9rivian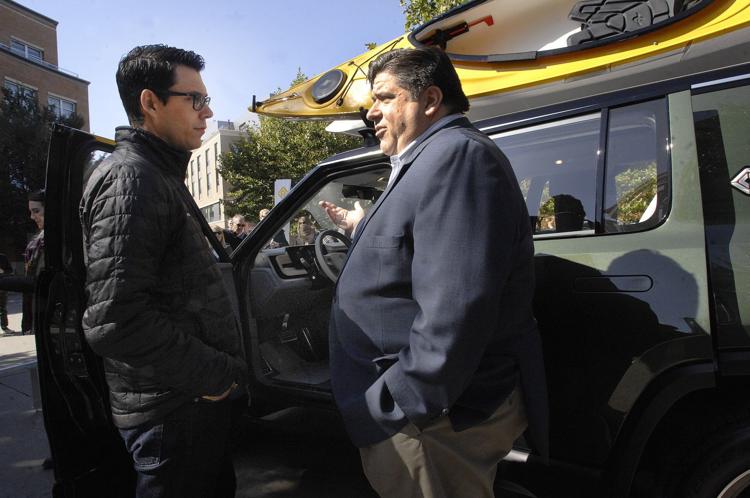 101419-blm-loc-10rivian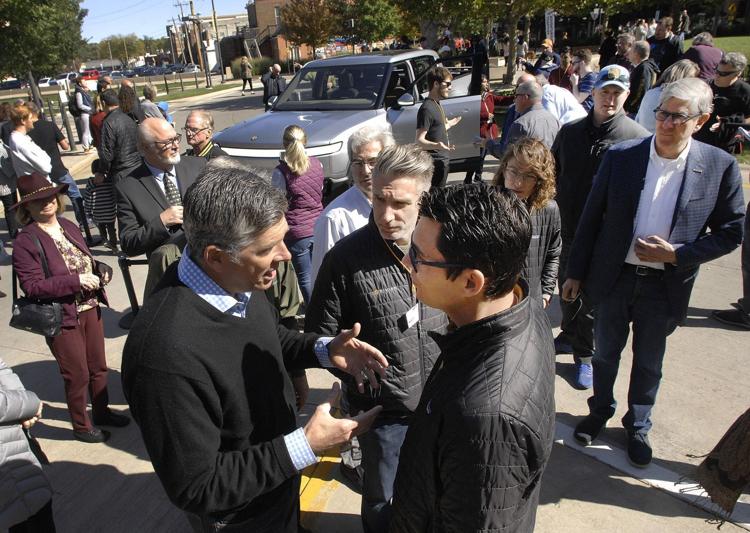 101419-blm-loc-11rivian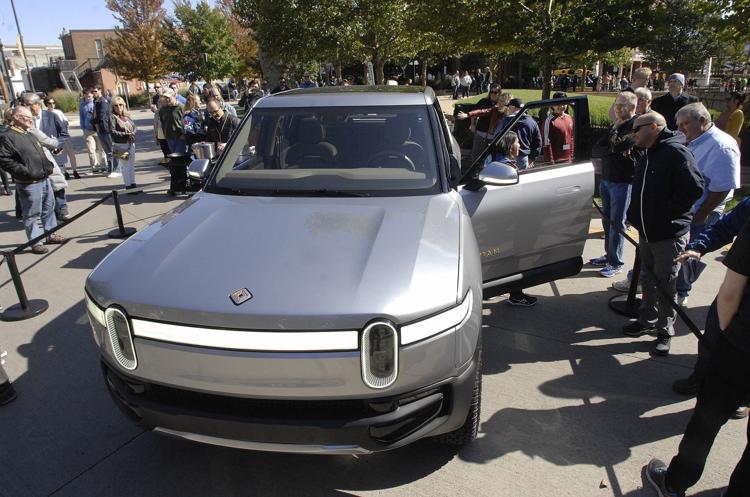 101419-blm-loc-12rivian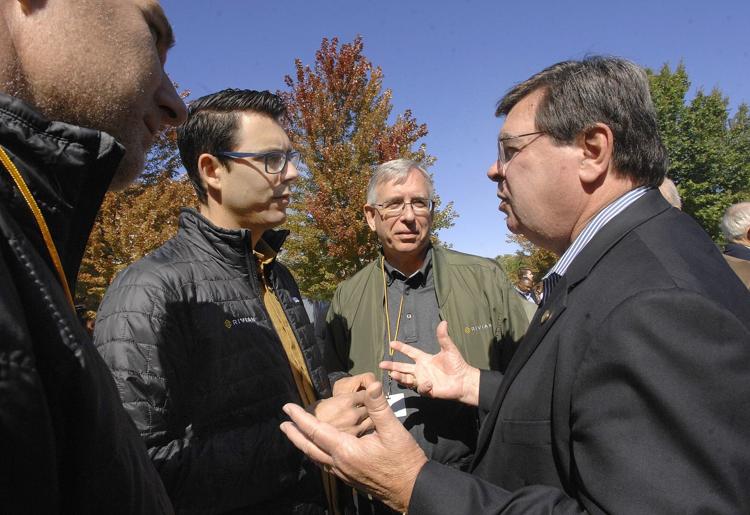 101419-blm-loc-13rivian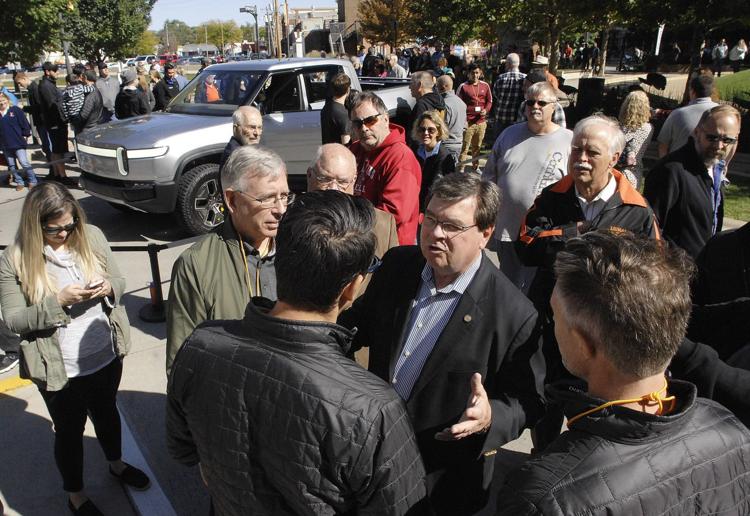 101419-blm-loc-14rivian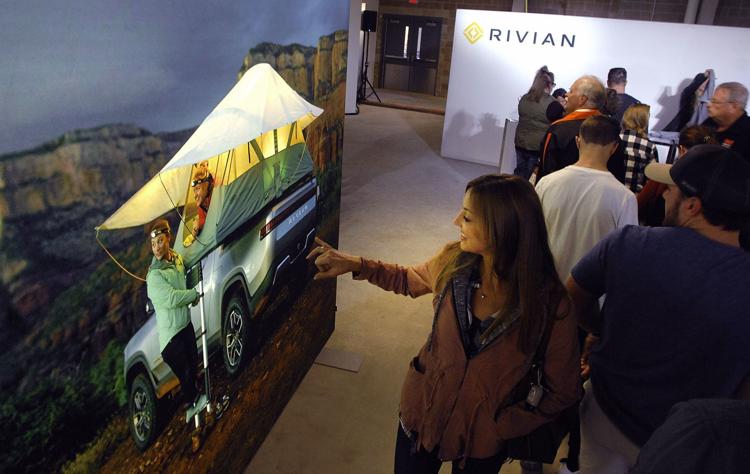 101419-blm-loc-15rivian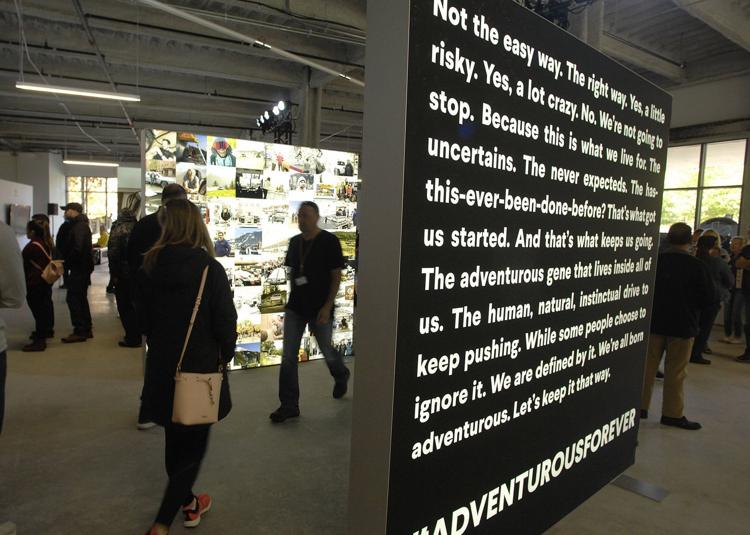 Contact Paul Swiech at 309-820-3275. Follow him on Twitter: @pg_swiech.