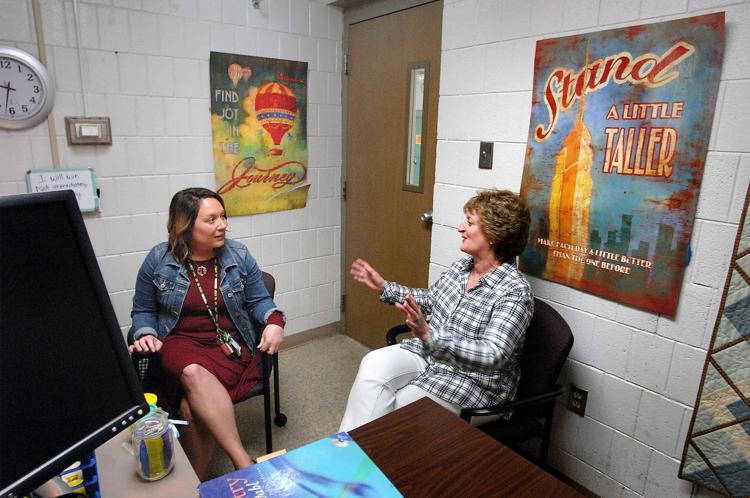 BLOOMINGTON — More than 200 McLean County children and teenagers  experiencing a mental health concern or crisis have more people listening to them — and more youth will be helped in the months to come — thanks to an innovative partnership among several area schools, two mental health agencies and the McLean County Health Department.
The goal of the Embedded School-Based Service Pilot Project is nothing less than saving lives.
The timing couldn't be better.
"There is some anxiety in schools with recent events," including school shootings in Parkland, Fla., and elsewhere, said Sara Fidlow, a licensed clinical social worker and early intervention specialist with Chestnut Health Systems. "We are helping the students to process that."
The project is providing therapists from Chestnut and the McLean County Center for Human Services who are based, or embedded, in several area schools, ready to meet with students experiencing a mental health concern or crisis.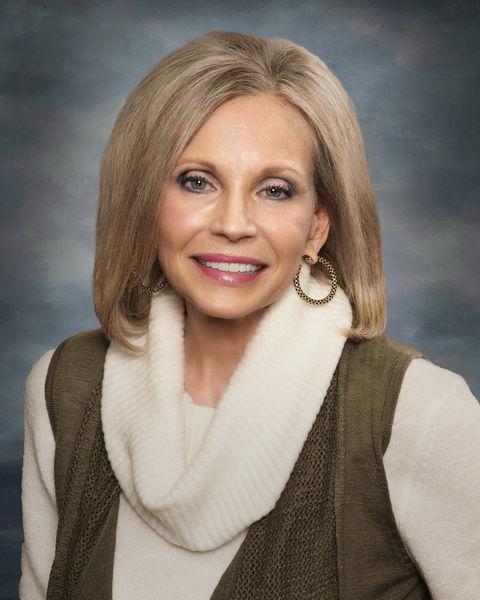 Therapists are working at Bloomington Junior High School; Parkside Junior High School in Normal; Olympia schools in Stanford, Danvers, Atlanta and Minier; and Ridgeview schools in Colfax. Schools were selected based on need and so the program would serve urban and rural students of all ages, explained Cory Tello, a member of the McLean County Board of Health and a retired school psychologist.
"We know every school needs this," said Tello, adding, before expanding the project, the Board of Health wants to be sure it's working and sustainable.
Students referred to the program could be students who are showing signs of depression or anxiety, struggling because of peer problems or issues with social skills, experiencing disciplinary or attendance problems, dealing with trauma (because of abuse, violence, family illness, divorce, homelessness or foster care changes), who are thinking about suicide and engaging in self harm, or who are angry and exhibiting defiant behavior, agency therapists said.
Money for the project is being allocated by the Board of Health, using property tax dollars OK'd by voters for mental health services. Funding is limited, which is why the board wants to make sure the project is working before expanding it.
But therapists, school counselors and health officials agree the program is working so far.
"The feedback I've gotten from the schools is they're excited to have someone collaborate with them and work with their students in a timely fashion to get them the services they need," said Nona Waller, a licensed clinical professional counselor and Center for Human Services (CHS) outreach coordinator.
Waller and Francesca Davis, a licensed clinical social worker and CHS outreach therapist, provide services at BJHS, Parkside and Olympia Schools. Fidlow is helping students at Ridgeview.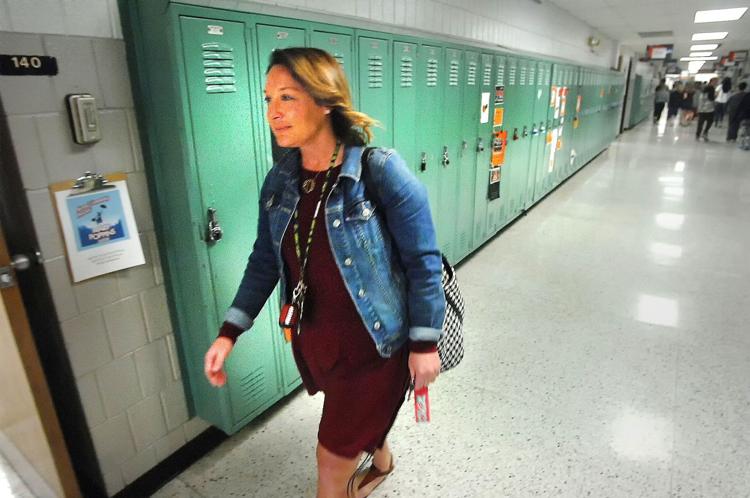 Students dealing with mental health concerns "is a lot more common than people might think," Fidlow said. "I'm getting positive feedback from teachers, counselors and parents."
Fidlow has worked with students to prevent self-harm such as cutting.
"I work directly with the students on finding alternative coping mechanisms," such as talking with a friend or teacher for support, Fidlow said.
Has violence been prevented?
"We are providing strategies that can apply in any situation," Davis said.
"We are promoting healthy ways to deal with stress," added Waller.
"We are preventing things from escalating," said CHS Executive Director Tom Barr. "We can't guarantee that we wouldn't have a tragedy here as they had in Florida and Maryland. But this project makes it easier for us to reach kids in need, meaning there is a greater likelihood that we would have a positive impact on their lives and their families."
CHS has provided children, adolescent and family therapy in homes, schools and in the community since 1985, Barr said. Twelve years ago, following state budget cuts, the program was limited to clients on Medicaid.
Chestnut has been providing substance use disorder counseling in some schools since the 1990s.
But services in schools were inconsistent.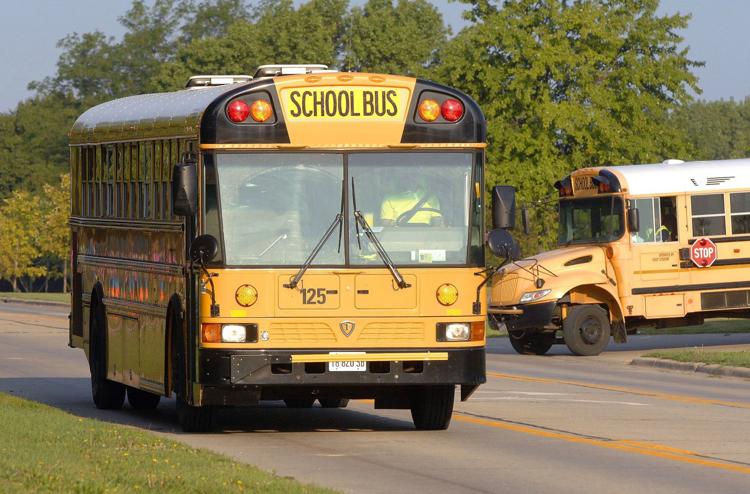 In 2014, the McLean County Mental Health Action Plan identified the need for a comprehensive system of behavioral health services for youth, Tello said.
Then the Community Health Needs Assessment found that students in the Bloomington, Stanford, Colfax and Chenoa areas were in higher need based on factors, including poverty, education and unemployment levels, Tello said.
"By having an embedded mental health therapist in the schools, it would make an array of services more effective and efficient," she said.
The Board of Health began the three-year pilot project in January 2017 in Olympia and Ridgeview schools, knowing that rural communities have fewer mental health professionals, Tello said.
The project was expanded to BJHS and Parkside in January 2018.
This year, the health board is providing $65,000 to CHS for the project at Olympia and $60,000 each for BJHS and Parkside. Chestnut is getting $103,000 this year for the project at Ridgeview, and for Chestnut substance use services for youth countywide. Schools must reapply for funding each year.
"The embedded program allows us to expand services beyond individuals with Medicaid to students without Medicaid as a funding source," said CHS Clinical Services Director Sue Pirtle.
Students are referred to the program by school counselors, teachers or other school staff who believe the student could benefit. Students, parents and  social service agencies also can talk with school counselors about getting students in to see a therapist.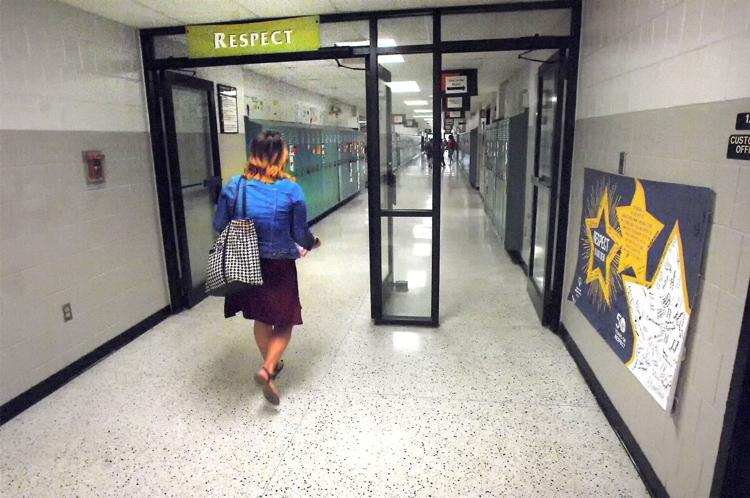 "Treatment happens at the school, in the home, in the community, wherever the student is most comfortable," Waller said. Students age 4 through 19 have been served.
"We take whatever they are dealing with and apply therapeutic interventions to address those concerns," Davis said.
"We help with increasing effective, safe and healthy coping skills," Waller said. "We help them to process emotions in a healthy way."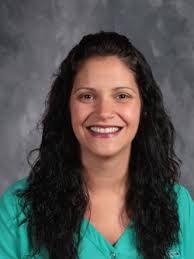 "We role-play social and communication skills," Davis said. Therapists do exercises with students to calm them; encourage alternate ways to express their emotions, such as physical activity, art, listening to music and positive self-talk; and encourage students to talk with people they can trust.
Therapists also talk with parents and school staff so appropriate behavior interventions may be implemented in the home and classroom.
If therapists are concerned about the safety of the students and others, therapists inform parents and school personnel. The frequency of therapy varies, but often is weekly; it could be a single session to an entire year.
"The program works," said Emily McCormick, school counselor for Ridgeview Elementary School in Colfax.
"Our building as a whole is more mental-health-ready and Sara is a big part of that," said Kristina McDowell, school counselor at Ridgeview Junior/Senior High School. "We are giving every kid one more person to talk with and that definitely can't hurt."
Camille Rodriguez, director of the McLean County Health Department, anticipates level project funding next year. Long term, she hopes for varied funding sources so more schools can be added.