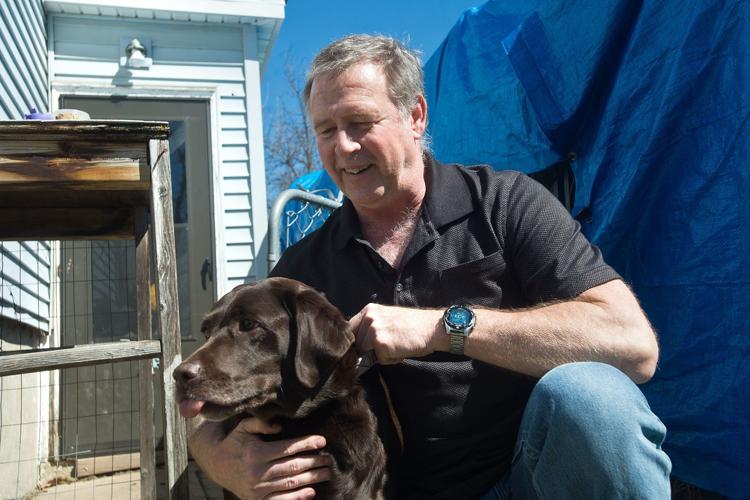 ROANOKE — Dennis Fett baited a hook with a wax worm outside his Roanoke home earlier this week.
"For two years, I couldn't bait my own hook," said Fett, 56. "If I did, my wife (Chris) held my hand."
Then, he went into the kitchen and broke open eggs to bake treats for their dogs.
"You should have seen us making Christmas cookies," Fett recalled. "I couldn't separate the whites from the yolks. And if I had to stir anything by hand, it would go all over. She'd (Chris) steady my hand."
"I love cooking, I love baking, I love fishing," Fett said. "I couldn't do them anymore. I was very angry."
Then, Fett placed a monitor over a battery-operated neurostimulator implanted under his skin below his collarbone and pressed a button.
His entire body began to shake uncontrollably.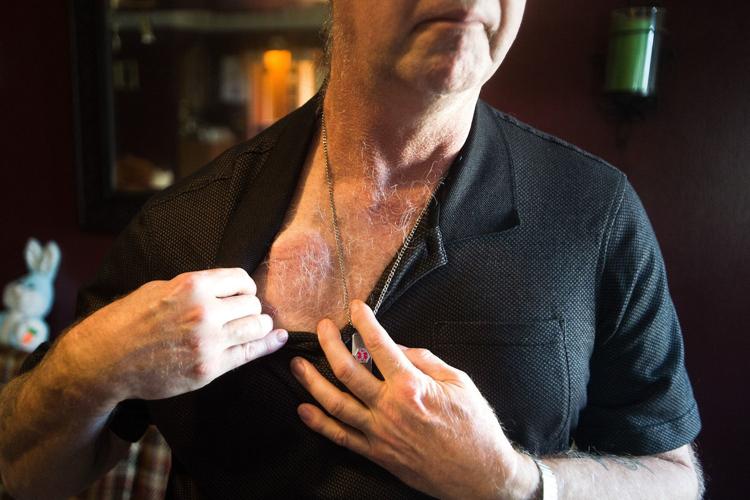 "This is how I went through life before," he said. "Restaurants were out of the question. People watch you when your food is flying all over the place. At night, I wouldn't fall asleep until I wore myself out."
He placed the monitor over his neurostimulator and pressed the button again. The shaking stopped.
"It's like being given a second chance," Fett reflected. "I know I'm not healed. But it's quality of life."
Several months ago, he had a series of three surgeries of the new generation of deep brain stimulation at Advocate BroMenn Medical Center in Normal. Deep brain stimulation (DBS) delivers electrical pulses to areas of the brain to control the involuntary movements.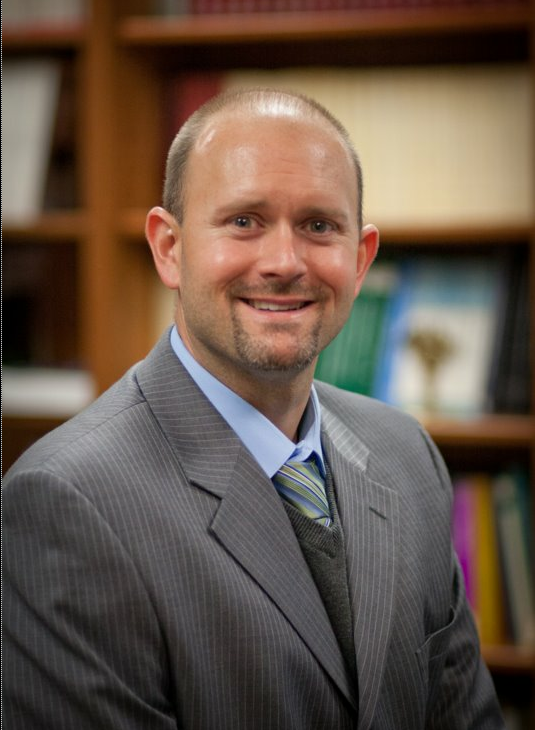 "The electrical stimulation of those target areas negates the symptoms that occur by the loss of dopamine" in the basal ganglia part of the brain, explained Dr. Jason Seibly, a neurosurgeon with Central Illinois Neuro Health Sciences in Bloomington who is performing the new generation DBS surgery at BroMenn.
But after the surgeon who performed a couple of DBS surgeries at BroMenn left the community, Seibly decided against performing the surgeries, describing them as "time-consuming and uncomfortable for the patient."
"And there was room for error," Seibly said. "DBS success is based on the leads (wires) being in the right spot in the basal ganglia. I thought, if they come up with an easier way to do this, I'll come on board."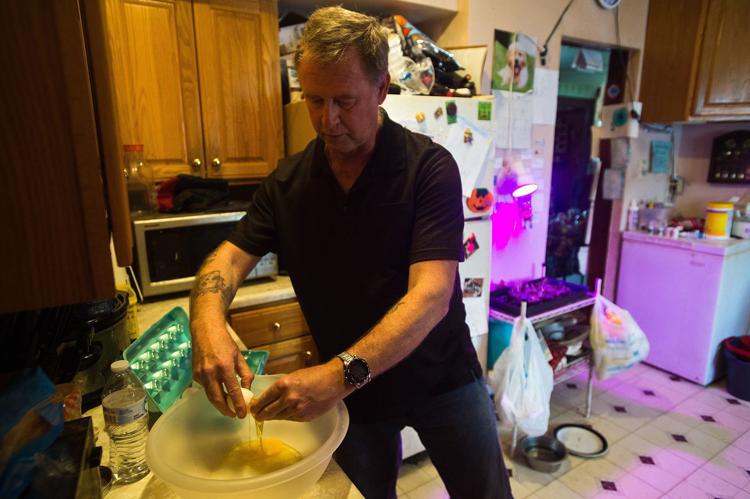 That happened recently when the primary procedure was reduced from 8 to 10 hours down to 3½ hours, changes were made to make it more comfortable for the patient and the work became more precise, Seibly said.
Fett had worked since high school at Charles River Labs in Washburn, which processes chicken eggs used in vaccines. He worked his way up to plant manager. For 10 years, he was a volunteer firefighter with the Roanoke Fire Department and was Firefighter of the Year in 1995.
Eight years ago. his right hand began shaking from time to time. After several months, he saw a neurologist who diagnosed Parkinson's disease. Fett was shocked.
A neurologist prescribed medication to boost dopamine levels in the brain. Dopamine is made in the basal ganglia where movements are coordinated. When nerve cells that produce dopamine die, Parkinson's develops, producing tremors or stiffness.
The medication slowed the progression of symptoms for about five years, then they began to worsen again. Three years ago, he had to quit his job.
"I bawled for two weeks," he said. "I loved my job."
His neurologist referred him to Seibly last year and Seibly described DBS.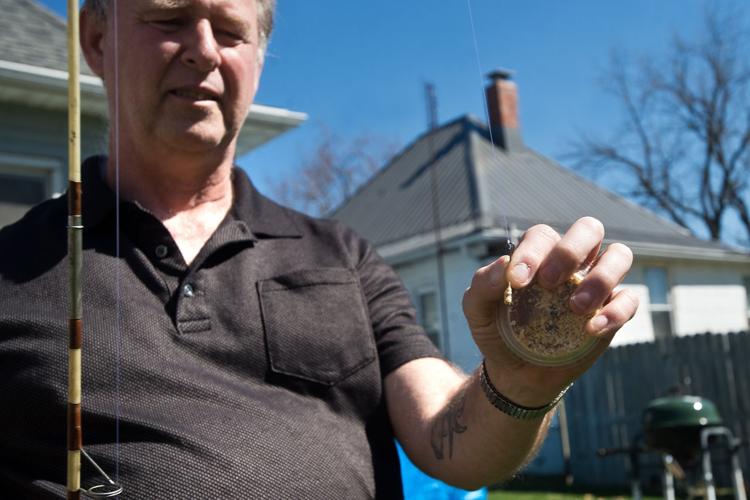 DBS is for patients whose Parkinson's is severe enough that medication is losing its effectiveness and the disease is hurting their quality of life, but not so severe that the medicines are having no impact at all, Seibly said.
"I was just so desperate, I said, 'Let's do it,'" Fett recalled.
During the first, one-hour outpatient surgery, the day before Thanksgiving 2018, Seibly placed four markers in Fett's skull to act as reference points of where Seibly had determined — from an MRI of the brain — where to place the incisions.
During the second surgery in December, Seibly placed wires called electrodes into the basal ganglia. That 3½-hour surgery required an overnight stay.
During the third, one-hour outpatient surgery in January, Seibly placed the neurostimulator below Fett's collarbone and connected the electrodes extending from Fett's brain down his neck to the neurostimulator.
In late January, Hayden programmed the neurostimulator and turned it on, delivering the electric pulses.
"I was shaking," Fett recalled. Within seconds, he stopped.
"I was in tears," he said. "I've never been so happy in my life."
The battery will be replaced after three years.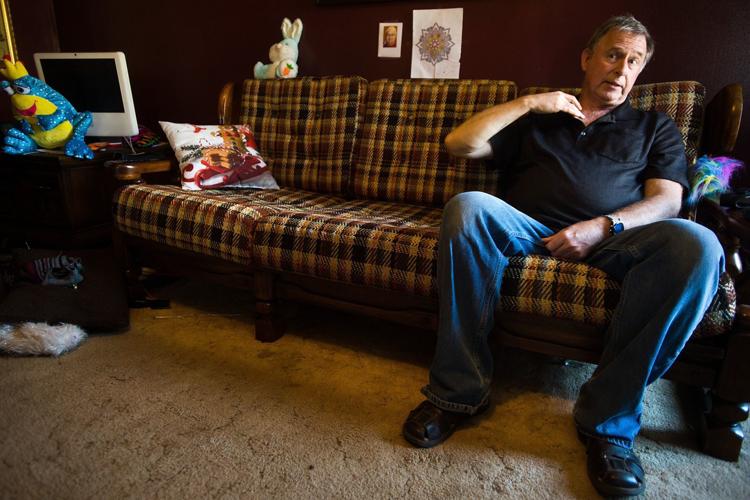 "It's been life-changing," Fett said. "I've returned to fishing, baking and cooking. I can walk into a restaurant with my head held high. I can take my dogs for walks again. It's easier to play with the grandkids."
"The goals are to improve the patient's quality of life, to dramatically lessen the symptoms of the disease and to decrease medication use by 50 percent," Seibly said.
Because the procedure doesn't eliminate Fett's tremors and because he can't do heavy lifting because of the neurostimulator in his chest, Fett knows he can't return to his former job.
"But I'd like to get my life back as close to normal as I can," he said.
Seibly expects to treat with DBS about 15 patients a year with Parkinson's disease.
"There's help out there," Fett advised. "Take it."