BLOOMINGTON — A rollover crash Thursday morning in downtown Bloomington sent at least three people to the hospital.
The three-vehicle crash occurred about 9:30 a.m. at the intersection of Market and Madison streets. One SUV was overturned and a second SUV and a minivan were damaged.
Several ambulances were on the scene, and southbound traffic on Madison at the intersection with Market was closed for a short time while tow truck operators removed vehicles.
Bloomington police did not have additional information on the crash later Thursday.
Bloomington firefighters and paramedics helped up one woman who had climbed out of the overturned vehicle. Several firefighters extricated a small child and a woman from an upright vehicle.
---
Photos: Fire and police respond to three-car accident in downtown Bloomington
First responders aid crash victims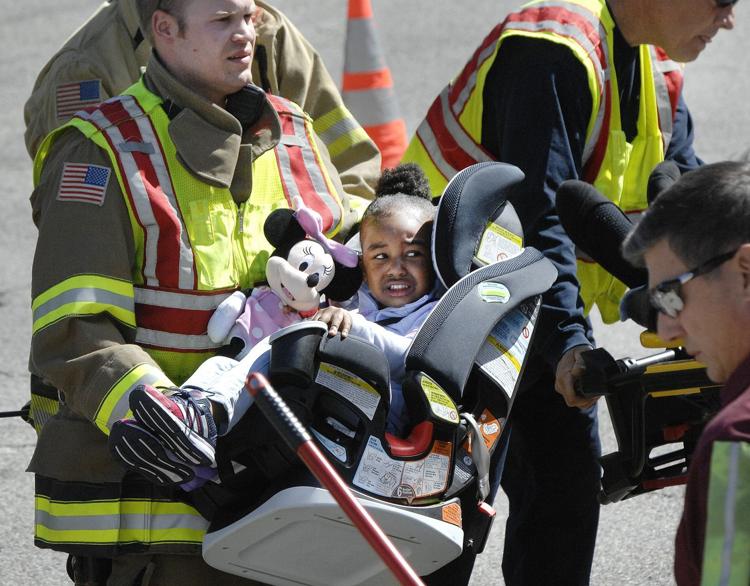 061419-blm-loc-1wreck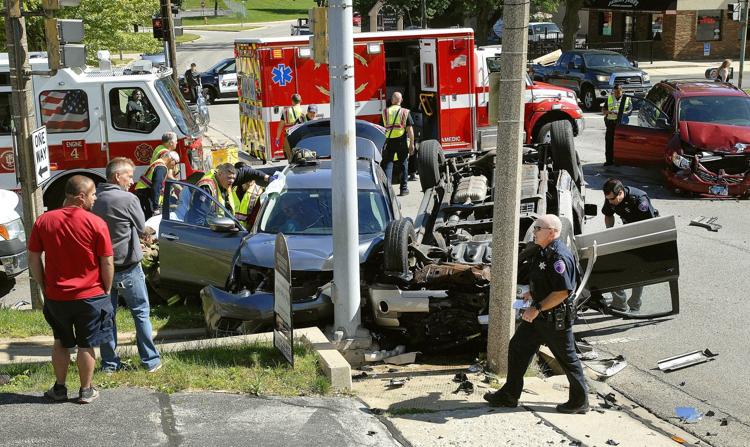 061419-blm-loc-2wreck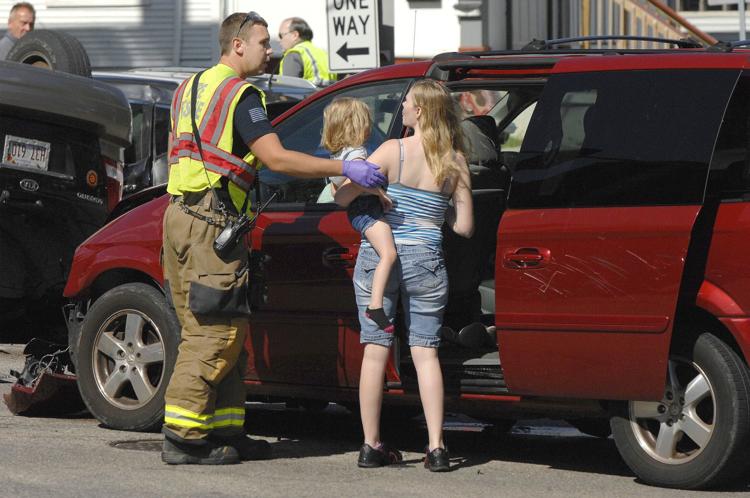 061419-blm-loc-3wreck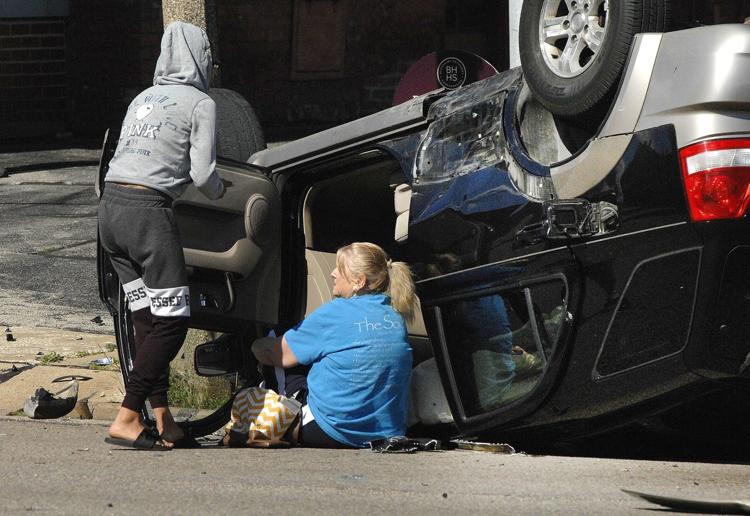 061419-blm-loc-4wreck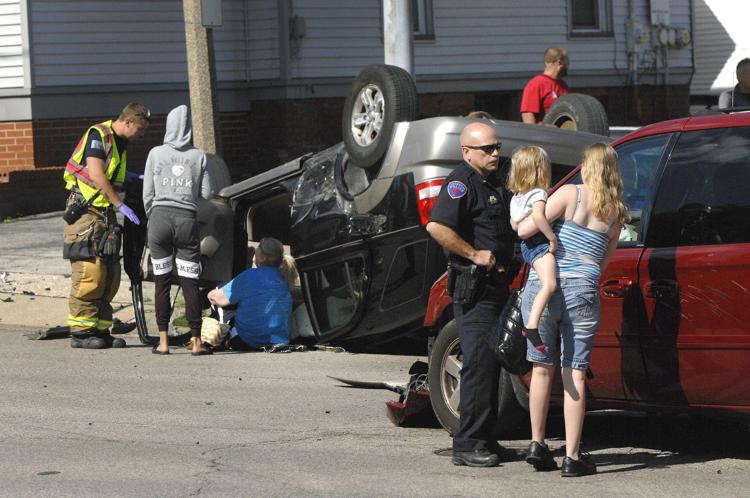 061419-blm-loc-5wreck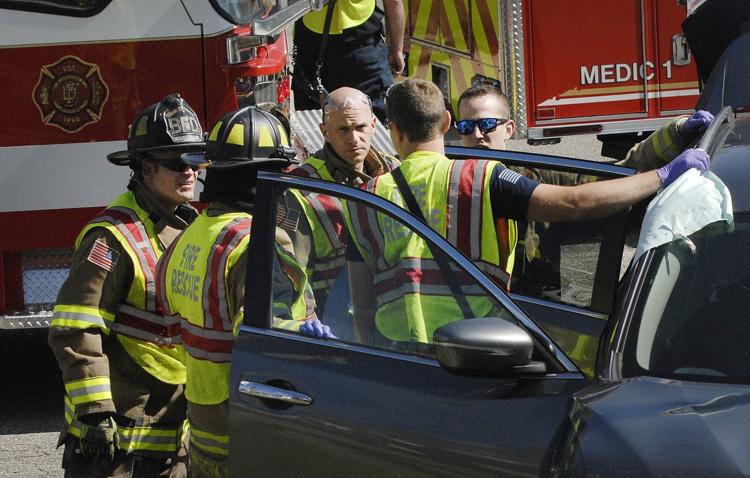 061419-blm-loc-6wreck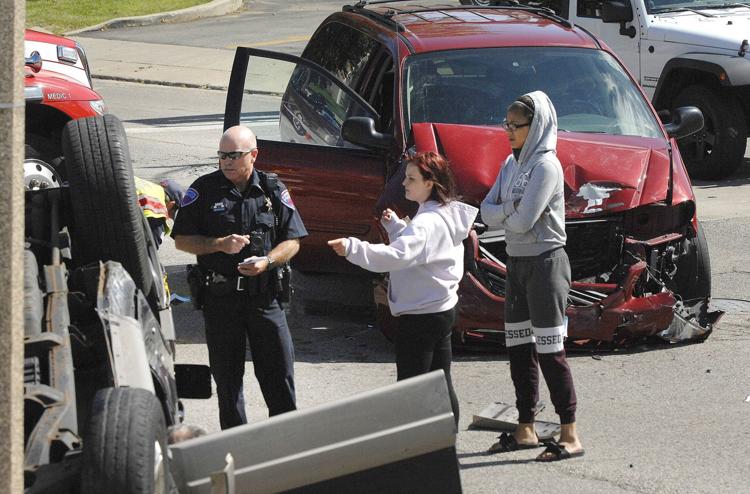 061419-blm-loc-7wreck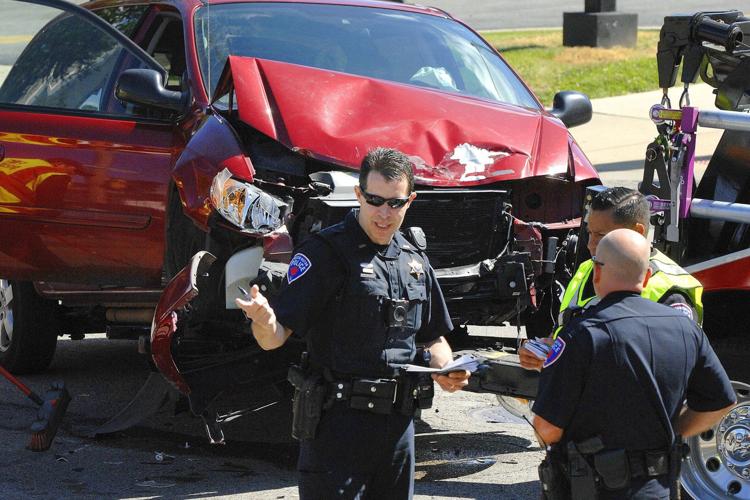 061419-blm-loc-8wreck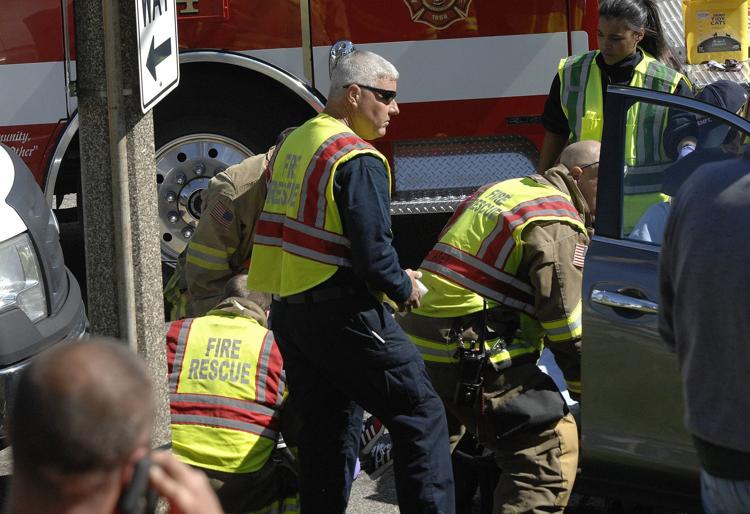 061419-blm-loc-9wreck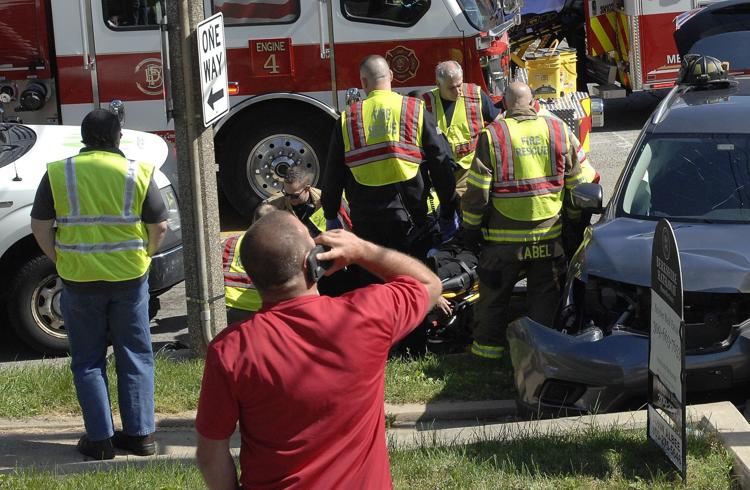 061419-blm-loc-10wreck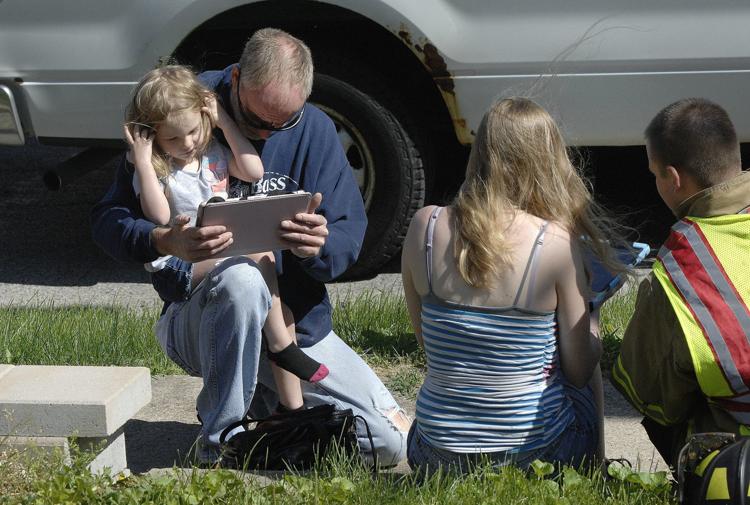 061419-blm-loc-11wreck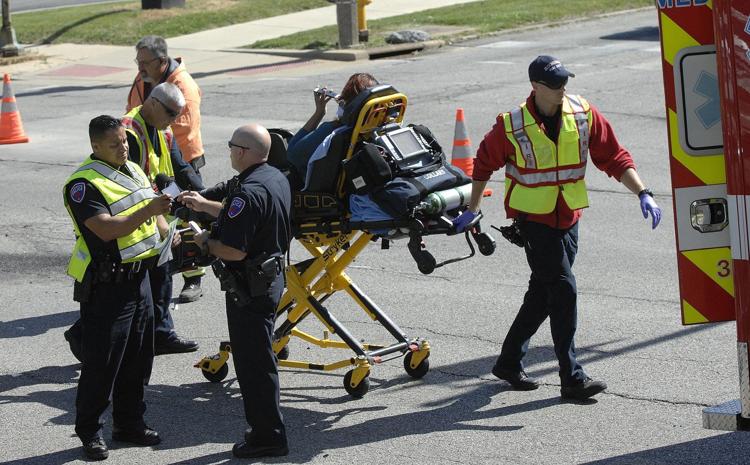 061419-blm-loc-13wreck