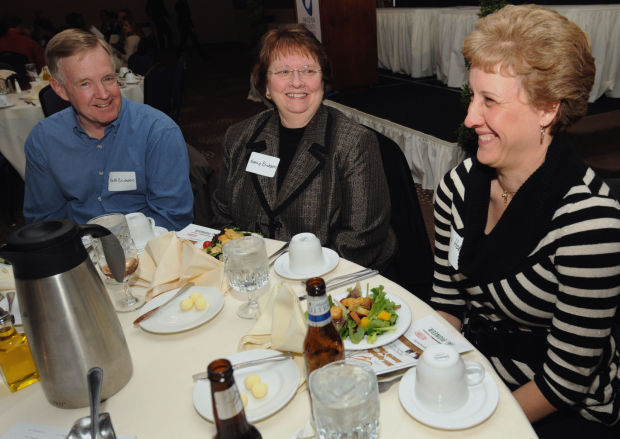 BLOOMINGTON -- The best in 2013 McLean County agriculture were honored Friday evening at the McLean County Chamber of Commerce annual Agriculture Awards Dinner.
Six people were awarded for their contributions during the event at the DoubleTree by Hilton in Bloomington.
Mark Hines was named the McLean County Farmer of the Year for his involvement in civic and community affairs related to agriculture. Hines operates a farm near Bloomington. He is a board member and secretary for the McLean County Farm Bureau and an Old Town Township trustee.
The Outstanding Young Farmer Award was presented to Jamin Ringger from Gridley. Ringger took over his family's hog and grain farm in early 2013 after the death of his father.
Howard Heatherwick was given the Outstanding Conservationist Award that recognizes a person who has helped advance the knowledge and practice of soil and water conservation. His work includes establishing a pheasant habitat on 40-acres near Sugar Creek.
Sean Arians, an education coordinator with Precision Planting, was honored with the Emerging Leader in Agriculture Award. The award recognizes a young professional engaged in non-production agriculture who has served to improve agriculture in the community.
The Outstanding Person in Agribusiness Award recognizes a business person who strives to improve agriculture. Becky Ropp, director of organization and system development at Growmark Inc, was given the award on Friday.
Her involvement includes membership on the Leadership McLean County steering committee, the IAA Credit Union board and the Illinois Leadership Council for Agriculture Education.
Nancy Erickson received the Outstanding Service to Agriculture Award. For more than 20 years, Erickson was a volunteer for the McLean County 4-H program and also was a mentor for young women interested in careers in agriculture through Women Changing the Face of Agriculture Career Days.