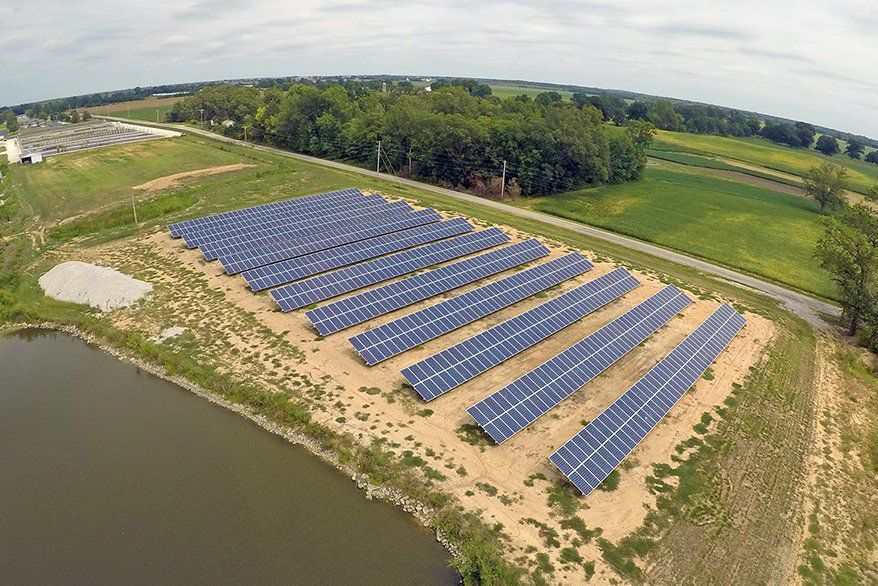 BLOOMINGTON — McLean County is on track to have 18 solar farms considered for state approval this spring, with small-scale solar development still marching along after another successful group-buy program.
"Their deadline to get them submitted to the state is (near the end of January), so we probably won't have any more applications for some period of time," said Building and Zoning Director Phil Dick. "That will be a relief."
Solar developers have submitted special-use applications for those farms throughout 2018. They could be located across the county, including in south and west Bloomington, Arrowsmith, Downs, Heyworth, McLean and Towanda.
Each takes up at least 14 acres, some up to 40, an issue for county board members who said they're concerned about giving up prime farmland. McLean County Farm Bureau officials have said they're monitoring the trend but generally support landowners' right to do what they wish with their land.
Individuals and local businesses have also gotten on board with solar through Solar Bloomington-Normal, two group-buy programs that have each brought about 430 kilowatts of solar capacity to about 30 local homes and businesses.
"The program this year was very successful, as we performed right around where we did in 2016" despite a slightly reduced customer base, said Ecology Action Center Assistant Director Larissa Armstrong. "We're strongly considering running the program again, but we want to be sure were at the point where people in the community are still interested."
The group-buy programs involve EAC and its partners, including the non-profit Midwest Renewable Energy Association and St. Louis-based installer StraightUp Solar, doing "solar power hour" educational events, then helping interested buyers make a joint purchase for lower rates.
This year's program totaled 430 kilowatts of solar capacity across 33 properties. The previous program, in 2016, totaled 432 kilowatts on 30 sites.
Armstrong noted residents interested in solar power who don't own a home or business, or not one suitable for solar panels, will have a new option when "community solar" launches following the IPA lottery. That lets others, including renters, buy into an offsite solar facility and get power from it.
"We always encourage anybody in the community to reach out to us with any type of environmentally related question, including solar power," said Armstrong of how residents can pursue "community solar."
She noted the more-than-60 solar arrays installed under Solar Bloomington-Normal leaves many, many homes and businesses not yet covered.
"Whether or not they chose to go solar through this program, (power hour attendees) have the knowledge background going forward (to pursue solar power)," she said. "We're very proud of that."
Contact Derek Beigh at (309) 820-3234. Follow him on Twitter: @pg_beigh
Get local news delivered to your inbox!
Subscribe to our Daily Headlines newsletter.