STANFORD — Investigators still don't know what caused a Tuesday night fire that destroyed an auto body repair shop near Stanford.
Allin Township Fire Chief Brian Foley said investigators were at John Williams Auto Body/J & K Auto Body near the intersection of McLean County roads 800 North and 150 East in rural Stanford, about a mile east of Olympia High School.
The Allin Township Fire Protection District, based in Stanford, was called to the scene around 8 p.m. Tuesday.
"The fire was already through the roof when we arrived and became fully engulfed very quickly," said Foley. "We were in a defensive mode from the very start."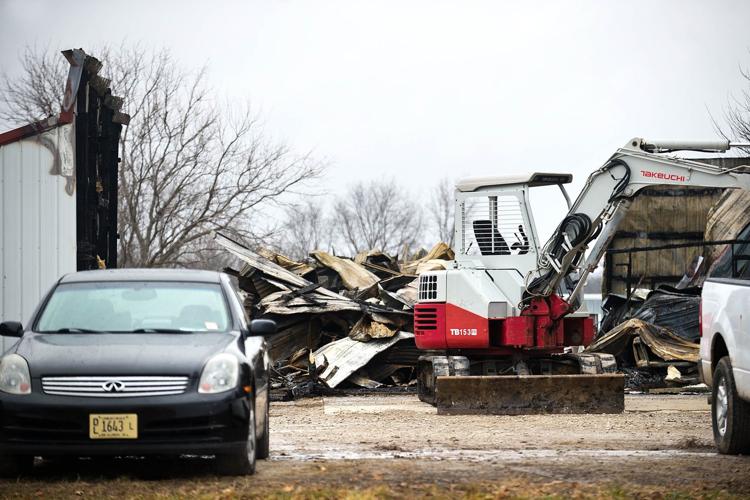 One firefighter was transported from the scene to an area hospital for minor injuries, he said.
The owners could not be reached for comment Wednesday.
Foley said a damage estimate was not yet available.
"The building and its content were a total loss,"  he said. "They are still trying to figure that out."
Fire crews from the Armington, Atlanta, McLean-based Mount Hope Funks Grove, Dale Township, Minier, Danvers, Carlock and Bloomington Township fire departments assisted.
"We had a lot of help and we are thankful for those other departments," said Foley.