BLOOMINGTON — If a picture is worth a thousand words, Central Illinois has regained hundreds of books' worth of history.
Nearly 37,000 photos, many never before published, taken by Pantagraph photographers in the early part of the 20th century are now available to everyone with an internet connection, digitally restored and preserved for the foreseeable future.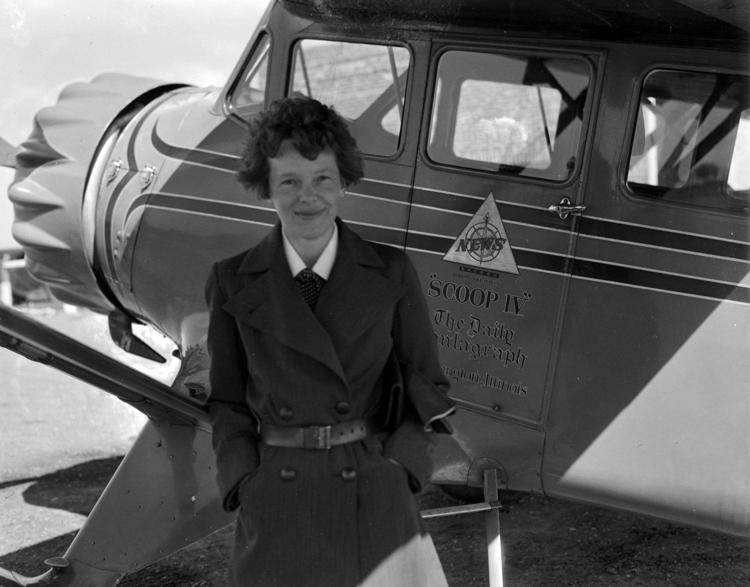 "Photographers have been the eyes on the street for our communities in Central Illinois for hundreds of thousands of readers, and they have captured many historic moments," said Pantagraph President and Publisher Michelle Pazar. "To be able to share these with the public again, or, in some cases, share the photos for the first time, is really quite amazing."
It's all thanks to the McLean County Museum of History, which took on more than a million Pantagraph negatives several years ago and, with public and private partners, turned them from decaying celluloid to pristine digital files that can be viewed at idaillinois.org.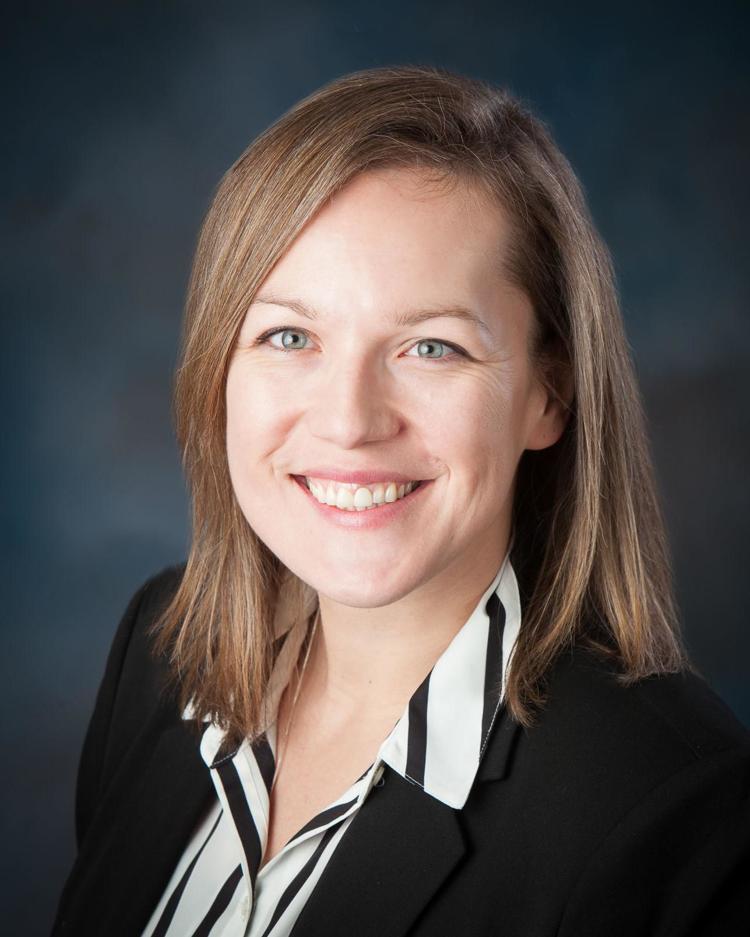 It's a feat of extraordinary perseverance, from the Pantagraph staffers who took, stored and donated those photos; to the museum staff who sought funding and digitized some photos themselves; to the workers at an East Coast imaging company who revitalized many cracked, smelly negatives into beautiful historical artifacts; to the state agency now tasked with their future.
The Pantagraph
The story of The Pantagraph's negatives starts with the story of its cameras.
In the early 1930s, Pantagraph staffers started making 4-by-5-inch negatives with Speed Graphic cameras and "kept basically everything," said Photo Editor David Proeber. That started the archive that the museum is now digitizing, beginning with 36,641 photos from 1933 to 1944.

Negatives from that era were made from cellulose nitrate that, in addition to being very flammable, weren't built to last, said Adam Lovell, the museum's executive director. Later negatives are cellulose acetate, so as they decay they release acetate, which Lovell noted is responsible for a musty smell in the museum galleries.
"People think it's farm equipment or something," he said. The negatives are stored in the museum's basement, directly below the "Challenges, Choices and Change: Farming in the Great Corn Belt" exhibit.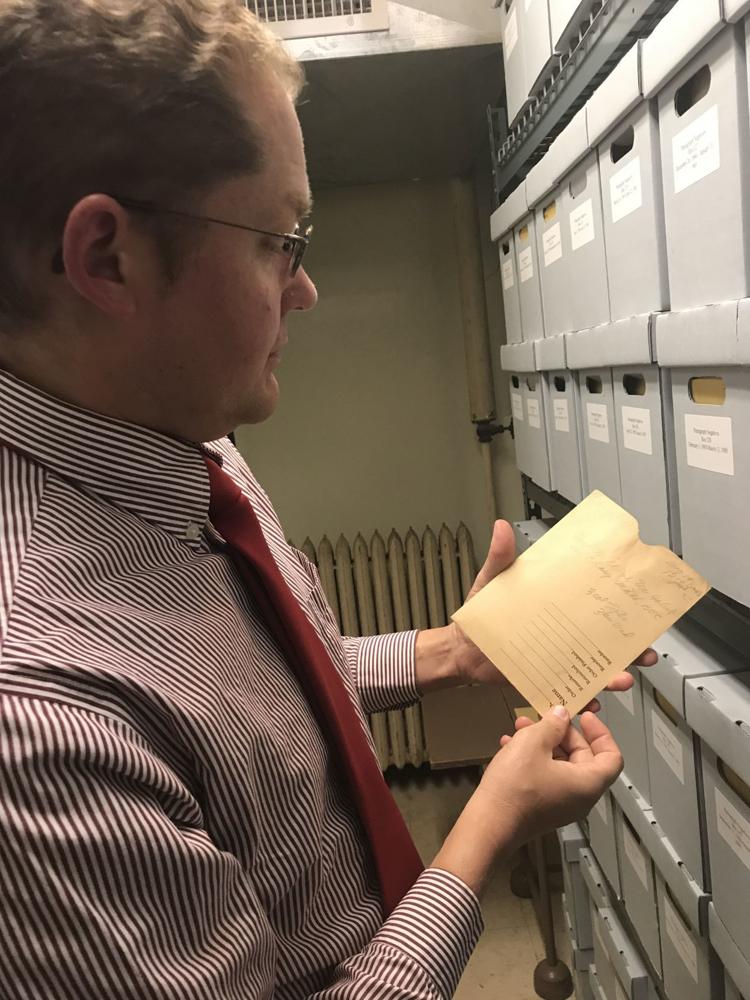 By the late 1950s, the newspaper had switched from to polyester "safety film" — "it didn't blow up in your face," said Lovell with a laugh — that could last for a much longer period, and in the 1970s the staff upgraded to Nikon 35-millimeter cameras with more modern film. All of those negatives continued to be stored.
"The collection was actually quite safe in the basement," said Proeber, referring to The Pantagraph's former home at 301 W. Washington St. "We can only think of one box that suffered water damage over the years."
The museum hopes to someday digitize negatives dating as late as 2000, when The Pantagraph switched to digital photography, and is looking to fund a refrigerated storage area that can better preserve all the negatives.
In 2012, The Pantagraph donated the full archive to the museum because "we no longer had room to store the negatives and we wanted to make sure that the history of our photographs was preserved and protected," said General Manager Barry Winterland.
"It is reassuring to know that ... this important part of our community's history is being preserved for all to share and cherish," he said.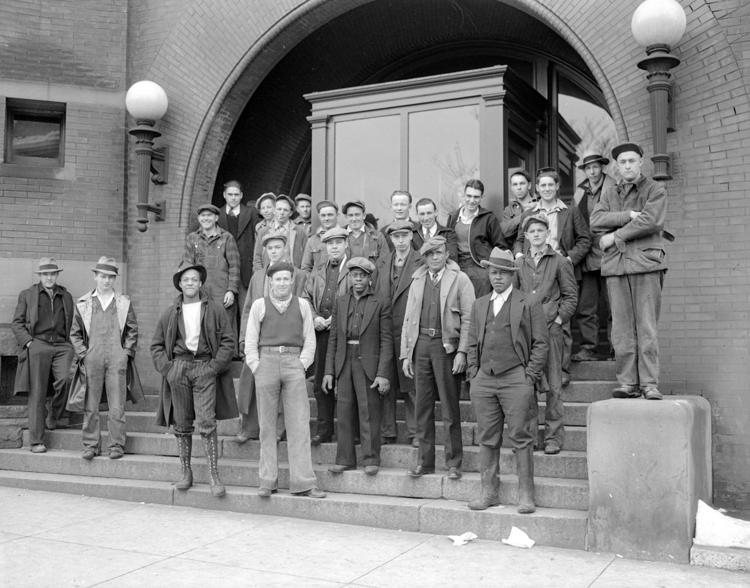 The director
The McLean County Museum of History inherited a blessing and a curse when The Pantagraph negatives fell in its lap seven years ago.
The downtown institution cleared space to store boxes upon boxes of negatives but had no other plan to deal with them, said Lovell.
"We knew it needed to be preserved but at the time didn't have the expertise or knowledge," he said. "When I came on board about a year and a half ago, part of my background was a large-scale digitization project, so we had a good opportunity to step up and finally do something about these negatives."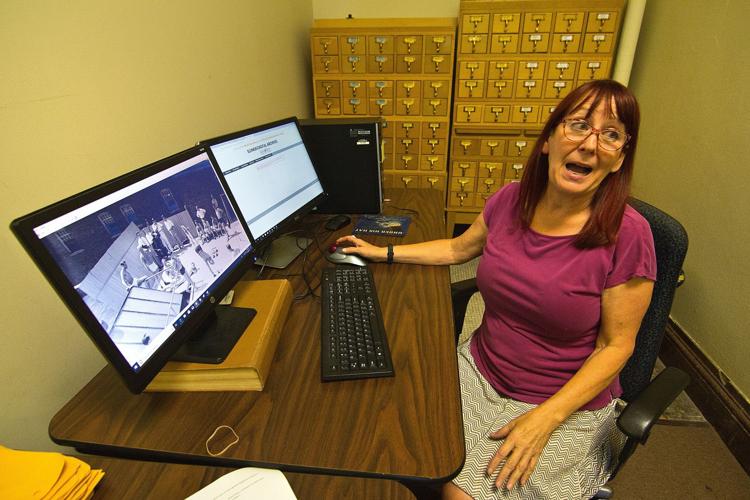 With that money, the museum hired Rochelle Gridley, a longtime volunteer and retired librarian, to work on the negatives part-time and sought out a contractor to do the work of digitization. That was Picturae, a Dutch company that specializes in image capture and restoration.
But getting the very fragile negatives from Bloomington to Picturae's American office in Jersey City, New Jersey, presented a challenge. After much deliberation, Lovell loaded up his car and drove cross-country.
"It's hard to even think about, how do you get 6 terabytes of raw data shipped to New Jersey," he said.
You have free articles remaining.
The contractor
The negatives landed on the desk of a New York University-trained cinematographer who later called them "one of the highlights of my career."
"We would love to have more photos from this collection. It would be wonderful," said Peter Grisafi, an imaging specialist who's worked at Picturae since 2018. "Obviously it comes down to funding and things like that, but if we were presented with that option, we would love it."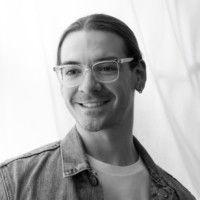 Grisafi spent about two months putting negatives on a lightbox with cameras and sensors — "people might think of digitization as putting images on a flatbed scanner, but this is a bit more sophisticated," he said — then digitally correcting them for exposure levels, degradation and other flaws.
"We're able to have a lot more control over the image (than a scanner)," said Grisafi, noting color tone and sharpness often need adjusting. "We deliver a raw file that you're able to process however you want, but we also make the image more pleasing and more in line with what we expect to see."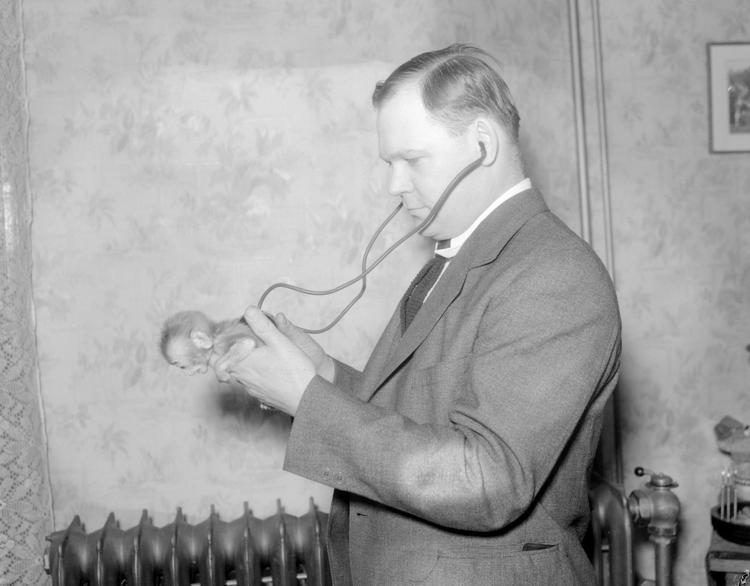 Along the way, Grisafi found himself improbably captivated by the history of a place he'd never been. He saw hundreds of photos of corn, livestock and, oddly enough, the monkeys at Bloomington's Miller Park Zoo.
"The most memorable one was Sept. 1, 1939, which was when Germany invaded Poland," he said. "There was one picture of what looked like a blackboard outside a building (the former newspaper office) where they write the news, and you had all these men standing around it.
"They looked a little too old to fight the war, but probably they thought, 'My sons will have to go out and deal with this,'" Grisafi continued. "It's incredible to see things literally taken on that day."
The librarian
At the other end of the digitization process were the Gridleys — both digitally and physically.
After Rochelle received all the files produced by Picturae over the internet, her husband, Neil, volunteered to drive to New Jersey for the original negatives — but he took Lovell's car.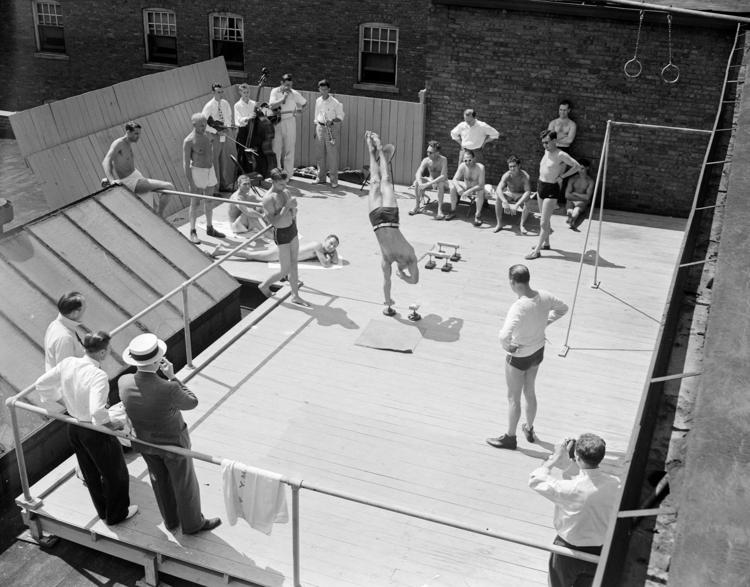 "We don't have an SUV, so our car wasn't big enough," said Rochelle. "And they smelled horrible."
After Picturae scanned and restored the photos, it was up to Rochelle to make them accessible by attaching data about when and where they were taken, who was photographed, who was behind the camera and more — all in a format compatible with the Illinois Digital Archives.
She compared the photos she received with what was printed to verify details and used information from the folders the negatives continue to be stored in. Rochelle believes about half the photos included have never been published.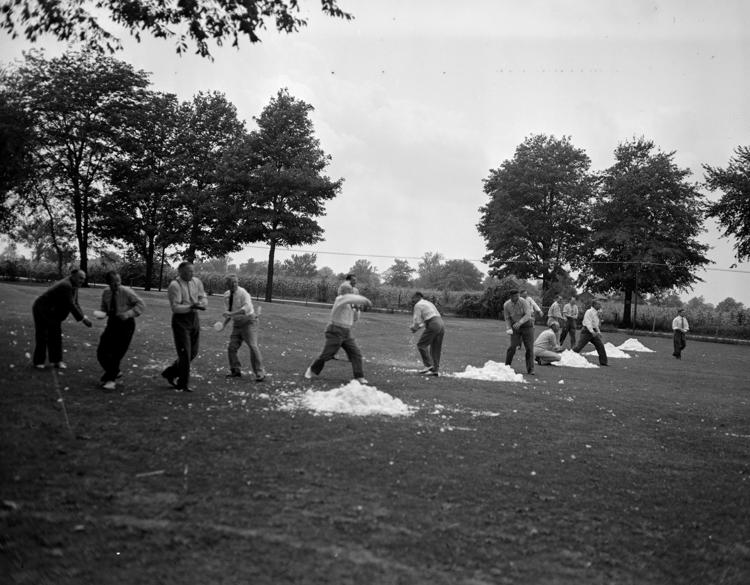 That process took seven months but produced a database identifying more than 5,500 individual people across 22 Illinois counties. While Grisafi got a taste of Central Illinois from the archive, Rochelle went through it with a fine-tooth comb and the context of a long-time resident.
"Doing this made me see how much more The Pantagraph was just like this huge supporting arm of McLean County all through the Depression," she said. "We didn't have it as bad as people in Oklahoma did, but a lot of people had trouble, and (the paper was) really important to Bloomington." 
Among Rochelle's favorite finds are images of then-President Franklin Delano Roosevelt attending a funeral in Carrollton, nuns at St. Joseph's Hospital in Bloomington observing a flag raising for Florence Nightingale's birthday and many photos of athletic men, some aerialists, at the local YMCA.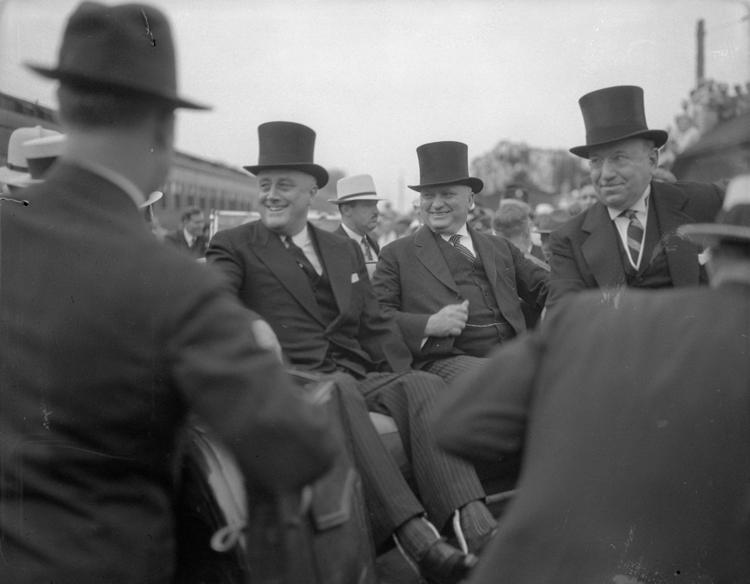 "The photographer managed to get a photo right as the car went by, and you can actually see the braces on FDR's legs. Usually he would have a blanket or something," said Lovell. "We uncovered that and all said, 'Whoa.' You can see the braces on his legs before a lot of people knew he had polio."
Rochelle noted some photos were removed from the online version of the archive because they're explicit, including one of a man completely nude in the shower at the YMCA and another of a woman nursing a baby.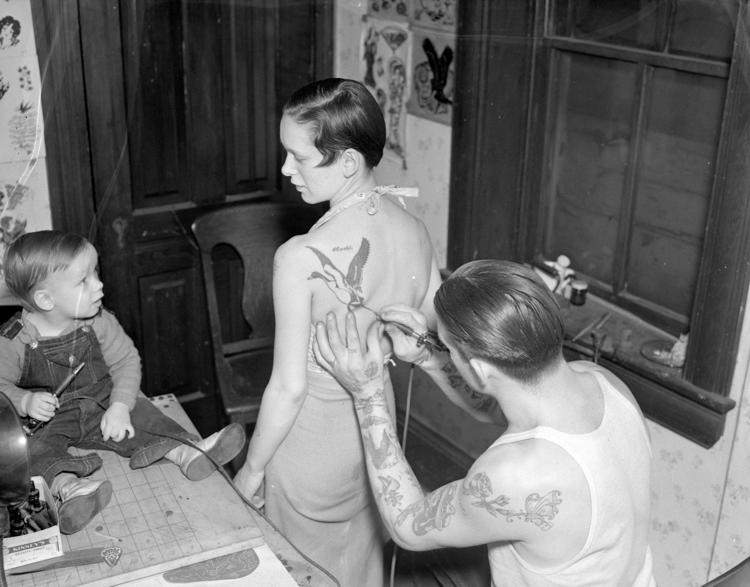 "We couldn't put that photo out. That baby might still be alive," she said.
Rochelle will teach how to search the archive at a museum program celebrating its release 7:15 p.m. Sept. 10 in the Governor Fifer Courtroom, and the museum will release a YouTube tutorial. She hopes residents will send more information she can add to the database.
"We want to encourage people to print them at home, use them in family photos, use them in school papers," said Lovell, noting each image has a McLean County Museum of History watermark designed to be unobtrusive. "Every classroom in the county has some kind of internet access. ... There's nothing like actually seeing the people and things that went on."
Rochelle has already started using the photos on her blog, including the story of "The Tattooed Man" — metalworker Harold Jewett, who was photographed covered in tattoos and tattooing his wife while their infant son watches. Her research showed Jewett was later shot to death by his second wife.
"I have some more posts written already. I'm just waiting for the photos to be out there," she said. "There are such amazing stories in them."
The legacy
Greg McCormick hopes the Illinois State Library can keep images from The Pantagraph's negatives accessible in perpetuity.
"I would hope forever, as long as the technology will allow," he said of how long they may stay at idaillinois.org. "It's a hosted service we will hopefully continue to make payments on indefinitely."
McCormick, director of the state library, said the archive was a natural fit for the Illinois History-Digital Imaging grant.
"We're very aware of the rich history The Pantagraph has and what an influence it's been," said Dave Druker, an aide to Secretary of State Jesse White. "This is an opportunity for historians to look at original documents and also for young people to learn about history, especially if they might use a computer but not check original sources like a newspaper at the library."
Lovell noted the museum retains the rights to the photos, and Rochelle said they'll also be uploaded to PastPerfect, a library software network.
Lovell is a little awed by the photographic relics in his care, even now.
"You have this negative, and once it's exposed to light, it leaves an impression. ... If I hold that negative in my hands, this thing I'm holding in my hand saw FDR. That just gives me goosebumps," he said. "These negatives, they saw that. They were there. ... They saw history"
That's a feeling he hopes others will get from viewing the archive, even unfinished. He estimated digitizing and uploading every negative could take more than a decade and over a million dollars, but the museum will keep at it.
"People are naturally curious. They'll go by a building and say, 'I wonder what that used to be,' and that's what we do at the museum," said Lovell. "Hopefully these images can help satisfy some people's curiosity, or maybe even spark a little bit more."
---